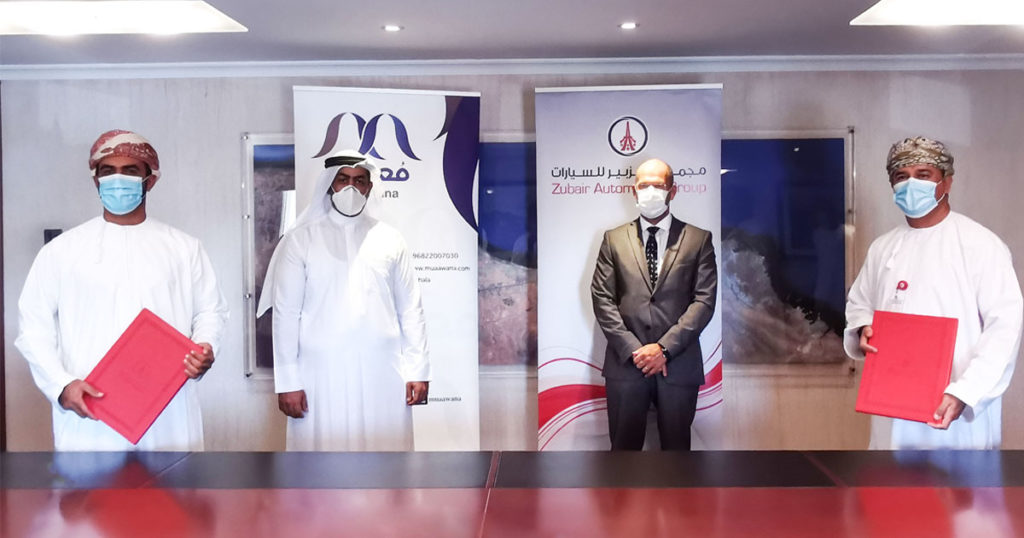 MUSCAT: Zubair Automotive Group recently signed a maintenance agreement with Muaawana Trading, a member of Zubair SEC's Direct Support Programme (DSP). According to this agreement, Muaawana will provide maintenance services at all Zubair Automotive facilities.
The agreement was signed between Jamal Al Balushi, Human Resources General Manager representing Zubair Automotive Group and Ali Said Al Rashdi, Managing Director of Muaawana Trading at the Zubair Automotive Group premises, alongside the presence of senior members from Zubair Automotive, Zubair SEC and Muaawana Trading.
Highlighting the importance of the agreement, Jamal Al Balushi said, "For decades, Zubair Automotive Group has been renowned as an official distributor for leading Omani automotive brands in the Sultanate. As we sign this agreement with Muaawana Trading, Zubair Automotive Group continues to take a step forward in its endeavour to offer necessary support to small and medium enterprises (SMEs). We are delighted to enter into this partnership with one of the most ambitious SME and look forward to the success of this endeavour."
From his side, Ali Said Al Rashdi, Managing Director of Muaawana stated, "Zubair Automotive Group is one of the largest companies in the automotive sector in the Sultanate. As an SME we highly value their trust and confidence in our services. We are glad to be signing this agreement with them and be in charge of the maintenance requirements for all their facilities across the country.
Adel Hubaishi, Senior Advisor at Zubair SEC said, "Ali Al Rashdi has become member of Zubair SEC's Direct Support Programme in 2016 and ever since he has demonstrated a lot of dedication, perseverance, and commitment to excellence. We've been very proud to witness how the enterprise he founded – Muaawana – has grown over the years and how he has strategically managed to develop the business model to adjust and accommodate to the changes in market dynamics. We highly endorse Ali and his team and we wish them all the best. We would also like to thank Zubair Automotive Group for their confidence in our members and for extending this important contracting opportunity to Ali.".