Events, causes and effects
"Championing causes". That is the route we took to organising events, small and big, mostly with a cause and bringing in international artists and speakers and world renowned achievers. These events helped us to develop business relationships and build partnerships and also brought us the people of Oman closer to the B&W theme."
" Creating a purpose". And, if that purpose is to lend a helping hand; to assist someone in distress; to be there for someone who needs it or bring the plight of the underprivileged out into the open, we are there. So be it! Our causes have their due effects!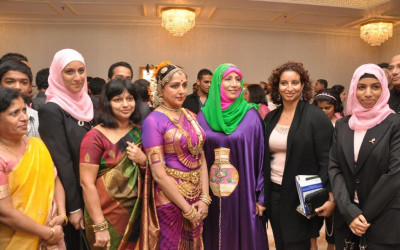 October 21, 2010 – The same year, we also championed the breast cancer cause in Oman. We brought in the dream girl,...
read more
The world is being influenced by the influencers. We, at the B&W, have been influencing the powers that be here on the commercial front with a different word: lobbying.
We have been lobbying for various social needs since we began our journey: awareness stories on traffic, children's rights, the plight of the obese and others. We pledge to continue lobbying for the common good.