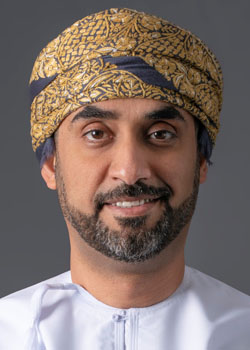 MUSCAT – Bringing its customers the latest technologies and the best digital experience, Ooredoo's 5G Home Internet has arrived. Enjoy higher download speeds and lower latency for the whole household, at just OMR 28 per month for 20 Mbps speed or OMR 35 for 100 Mbps speed, both with a massive 1 TB of data, users signing up for a 24 month contract will get a free plug-and-play 5G modem. Stream more, play more and chat more. Ultrafast internet is just a click away.
Feras bin Abdullah Al Sheikh, director of branding and communications at Ooredoo, said, "We're excited to be able to offer our customers 5G and all the exciting possibilities that come with it. 5G offers a smoother-than-ever gaming experience, quick downloads and a reliable connection that meets the demands of even the biggest families, all supported by our world-class network. Best of all, it's surprisingly affordable and can be activated within the hour. It's the first step in our journey with this new generation of technology."
Ooredoo has been preparing for the transition to 5G Home Internet since 2019, rolling out demonstrations and experience zones at stores in Muscat and Salalah. With an ever-growing 5G network, customers in selected areas of Muscat, Dhofar, Sharqiyah, Al Dakhiliyah, Al Wusta and Al Batinah can enjoy 5G with Ooredoo straight away, with more areas being continually added. The state-of-the-art technology promises to dramatically increase the speed at which data is transferred. It is also expected to pave the way for other new technologies such as smart homes, smart cities, virtual reality and the Internet of Things.
To find out about 5G and Ooredoo's exciting range of products and services, download the Ooredoo app, visit your nearest Ooredoo store, call 1500 or go to www.ooredoo.om.