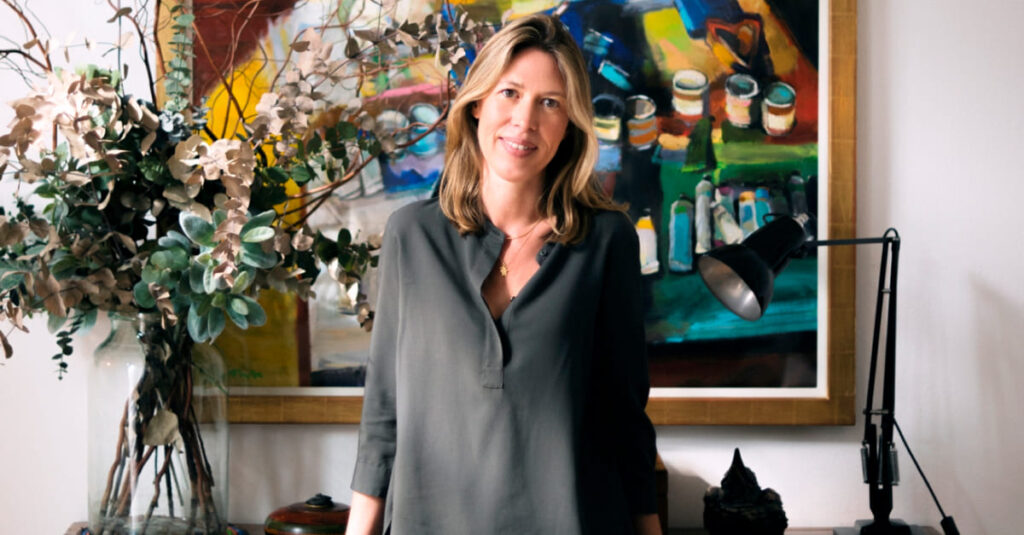 Francesca Cartier Brickell, author of 'The Cartiers', will be at the Shangri-La Al Husn, Muscat, this Saturday

A world-famous family's history lay unknown, gathering dust, in a trunk of a cellar. And it would have remained so, but for the granddaughter of a well-known member of this illustrious family. The latter wanted a bottle of vintage bubbly beverage to celebrate his 90th birthday and the dutiful granddaughter went rummaging in the cellar for that elusive bottle, but instead, stumbled on a battered old trunk, which contained a gold mine of long-lost letters, which held together – in bits and pieces — the tale of four generations of the famed Cartier family and the equally famous firm they had founded.
Unveiling the untold story
A decade later, the grand daughter, Francesca Cartier Brickell, who now had access to the long-lost family archives, pieced the puzzles together and brought out the best-selling book, 'The Cartiers, the Untold Story of the Family behind the Jewellery Empire'.
Through her decade-long researched and well-written book, she brought to life the ancestors of the Cartier Empire, especially the celebrated three brothers who turned their grandfather's humble Parisian jewellery story into a global luxury icon.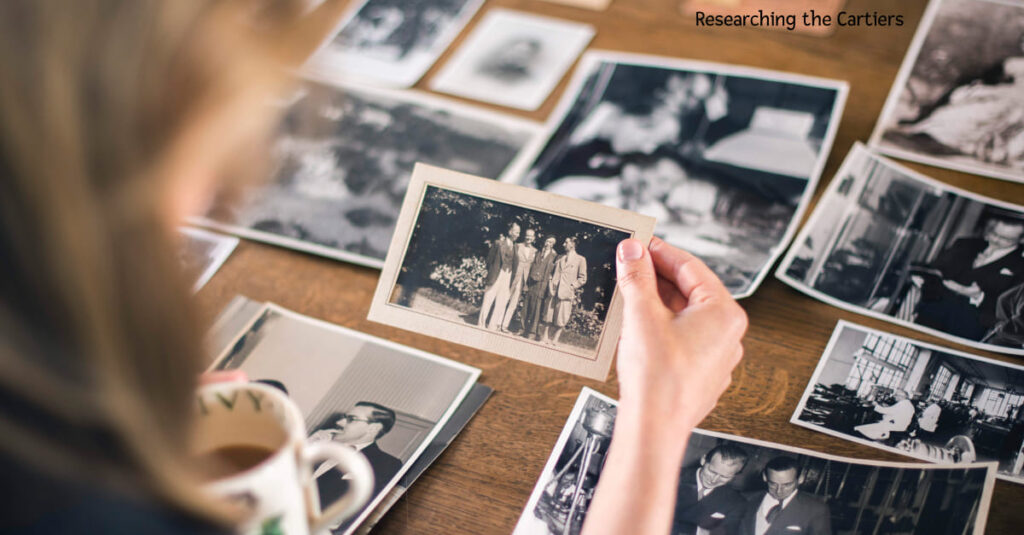 Direct descendant
Francesca is a direct descendant of the Cartier family and her great-great-great-grandfather founded Cartier in 1847. Her late grandfather Jean-Jacques Cartier (whose birthday request led Francesca to the cellar, with the rest being history in its own way) was the last of the family to manage and own a branch of the acclaimed firm.

Never copy – only create
The book reveals the famous maxim of the Cartier brothers too, which was: "Never copy, only create", and who made their family firm, a world-famous one.

Long-lost pieces of puzzles
Francesca tracked down almost all of those connected with her ancestors, discovering as she says, "long-lost pieces of puzzles along the way". The book is published in the 200th anniversary year of the birth of the dynasty's founder, Louis-Francois Cartier, but would never have seen the light of day, but for Francesca's discovery and her dogged pursuit of all the ingredients that went into the making of this incredible book.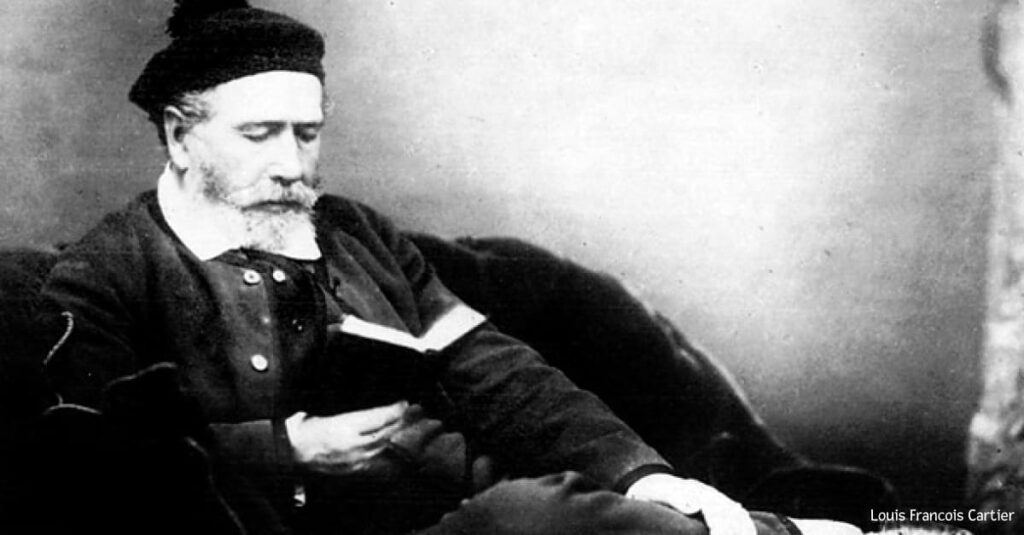 Story "deserved to be told"
When she stumbled on the letters, she realised then she "couldn't simply shut the trunk and leave the letters there for another few decades".
"They were like a call to me to do something with them. This was a story that deserved to be told – if only to keep it alive for my children," she reveals in an exclusive interview with the Black & White.

Done her grandfather proud
Before Francesca's grandfather passed away, she had reassured him that she would try to tell the family story "as best I could and I wanted to honour that promise". And as The Wall Street Journal says, "Ms Cartier Brickell has done her grandfather proud".
The New York Times takes it a step further stating that he book is "…a human story, one even the unadorned will read with pleasure".

Labour of love
Francesca also writes about how the whole journey into her past affected her. "Because writing this book was not simply a job to me – it was a labour of love, something I felt a duty to complete".
Francesca will be at the Shangri-La Al Husn, Muscat, as part of her GCC book tour, to share stories with book lovers in Oman from 'The Cartiers' this Saturday (November 19).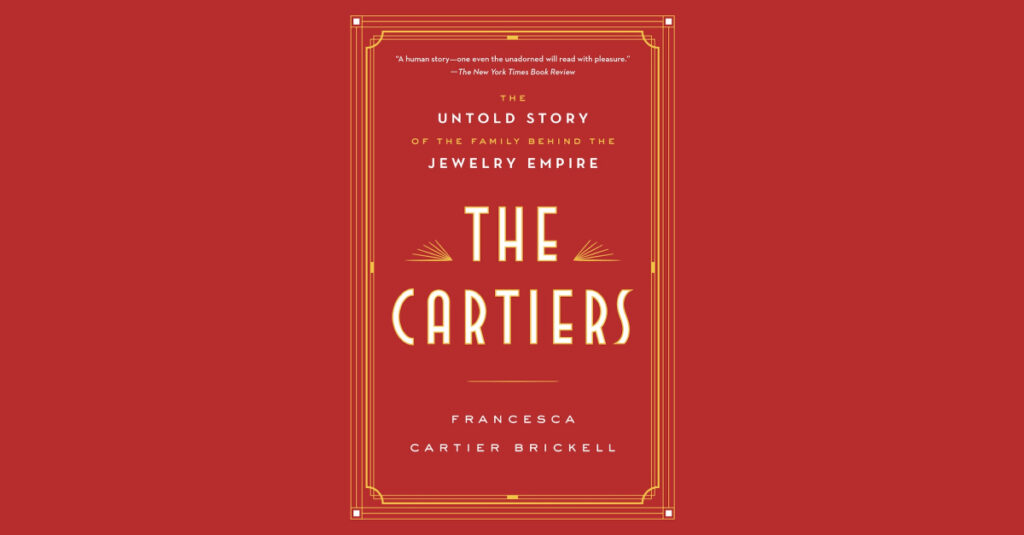 Excerpts:

As the reviews from the media suggest, you have uncovered a uniquely personal story of a family, which the world wouldn't have known but for your book. What was that moment that made you decide to embark on this voyage to discover more about one of the most famous families in the world?
Just over a decade ago, it was the 90th birthday of my grandfather, Jean-Jacques Cartier. After a family birthday breakfast at his house in the South of France, he asked if I might fetch a bottle of bubbly he had been saving for us all down in the cellar. I went down and after what seemed like ages rooting around unsuccessfully, I was about to admit defeat when I spied a battered old trunk in the corner. Thinking perhaps the missing bottle might be hidden inside, I opened it, never expecting that the contents would shape the next decade of my life. Inside were hundreds of long-lost letters that told the story of four generations of my family and the firm they had founded. After taking the case up to my grandfather, we spent the rest of that summer delving into the trunk together, and suddenly those ancestors I had grown up seeing in photo frames around his house sprung to life. I realised then I couldn't simply shut the trunk and leave the letters there for another few decades. They were like a call to me to do something with them. This was a story that deserved to be told – if only to keep it alive for my children.

Until you discovered the hidden chest in 2009, did you ever plan to write a book about your family? Did the writer in you emerge from this discovery?
Well, I've always enjoyed books – I'm an avid reader and I did study English Literature at Oxford University, which I loved. But actually when I discovered the letters, I was working in finance, in the City of London and hadn't really considered writing a book myself. Discovering the trunk gave me the impetus to leave my finance career and to focus on the idea of researching and writing this book because I felt like if I didn't do it, no one else would, and this story needed to be told. Since then, I've travelled all over the world trying to track down as many perspectives as possible. I met elderly jewellery designers, pearl stringers and salesmen who worked for my ancestors in London, Paris and New York. I've spent time with the descendants of their clients all over the world, from Maharajas of India to heiresses in America. And I've followed in the footsteps of my great-grandfather Jacques Cartier, using his diaries as a guide. Just as he did, I walked barefoot through the same Eastern temples; seen sapphires mined in Sri Lanka and visited the same majestic palaces that he was so awed by in India. Now, I'm excited to be visiting the Persian Gulf, just as he did. It's been a far larger project than I ever expected. Before my grandfather passed away, I reassured him that I would try to tell the family story as best I could and I wanted to honour that promise.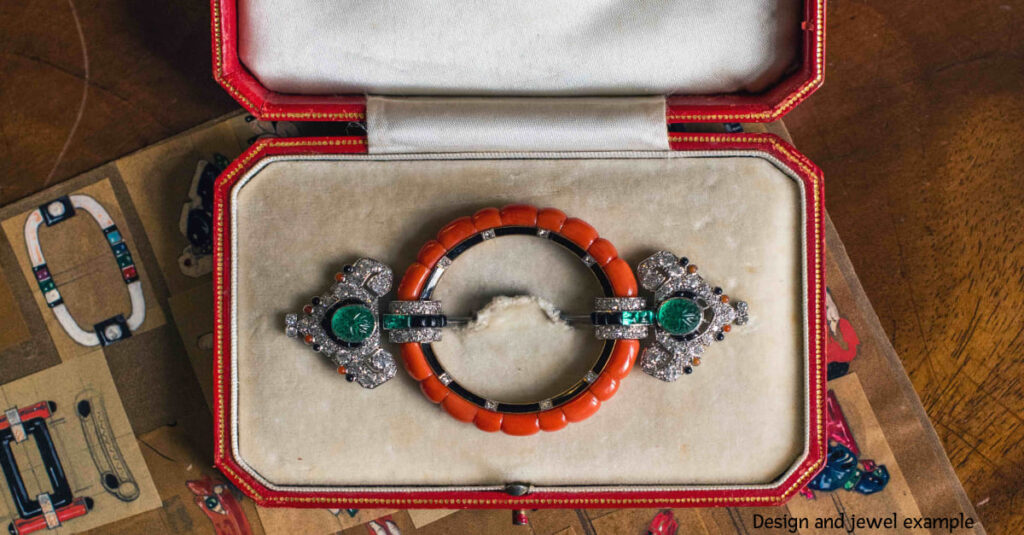 There were strong links between the Cartier family and the Middle East, most notably through Jacques Cartier, can you talk about that?
Yes, amongst the three Cartier brothers, my great-grandfather Jacques was the expert in stones and usually the traveller and he first visited the Middle East in 1912 to investigate the pearl trade in the Persian Gulf. At this stage, natural pearls were extremely rare and valuable (to give an idea of the value: in 1917 Cartier exchanged a pearl necklace for its Fifth Avenue headquarters – a story I talk about in more detail in my book). No surprise then that pearls formed the lion's share of Cartier's income or that Cartier was keen to try and buy the pearls at source in order to 'brand' itself as a 'Supplier of Pearls' (a heading they proudly used on their invoices). Given that many of the most sought-after and expensive white pearls were fished in the Persian Gulf, Louis sent his younger brother there on a mission that Jacques explained: "My dear Louis, if I have understood correctly, the most important mission bestowed on me during this trip to the East was to investigate the pearl market and to report back on the most effective way for us to purchase pearls.".
The Cartiers felt that if they could meet the Persian Gulf pearl sheikhs on their own ground and begin to forge professional relationships with them, then they might be able to cut out some of the middlemen involved in the pearl trade. Most significant among Cartier's competitors when it came to pearls were the Parisian-based Rosenthal brothers who were unique in having gained the pearl sheikhs' loyalty and trust – and therefore had the monopoly on the pearl trade in the West, much to Louis' intense frustration!  So, on this first trip out to the East, Jacques' traveling companion was the top Cartier pearl expert, Maurice Richard, because he needed a specialist with him who truly understood how to value pearls. After visiting the Delhi Durbar and meeting with clients in India, the pair of them – along with a translator they'd hired in Bombay – took the boat to Bahrain in March 1912. The adventure that awaited them is fascinating – meeting the pearl divers, trading with the sheikhs and the culture shock of eating meals sitting on the floor without cutlery!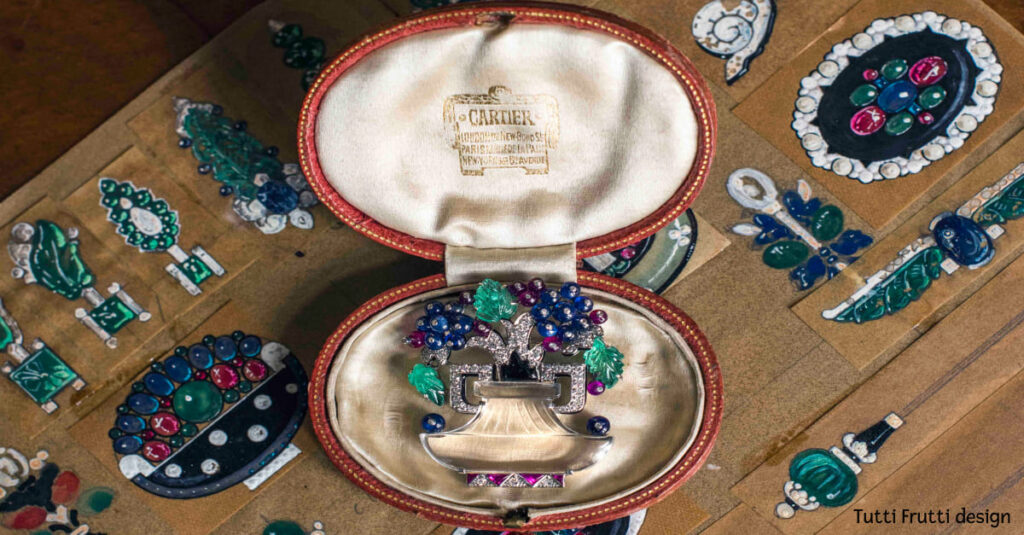 How long did the book take to be written? What were the biggest challenges you faced during the writing/researching of this book?
Well, it took about 10 years in total! Digesting the letters inside the trunk was an enormous job but I also tried to study the social context – whether that was revolution and sieges in 19th century Paris or the growing emancipation of women after World War One (which impacted Cartier as more androgynous haircuts led to a range of bandeaus designed to be worn across the forehead etc.). Working out the structure of the book – how to best tell the story across timelines and countries – was a vast task and I had huge whiteboards all over the place while I plotted it all out. In terms of the writing, I would say the Introduction and the Afterword was the most emotional, as that is where I tell my own story. At the start, I describe my relationship with my grandfather, the holidays I spent with him as a child, and the promise I made to him as an adult to tell the family story. And then at the end I talk briefly about how this whole journey into my past has affected me. Because writing this book was not simply a job to me – it was a labour of love, something I felt a duty to complete.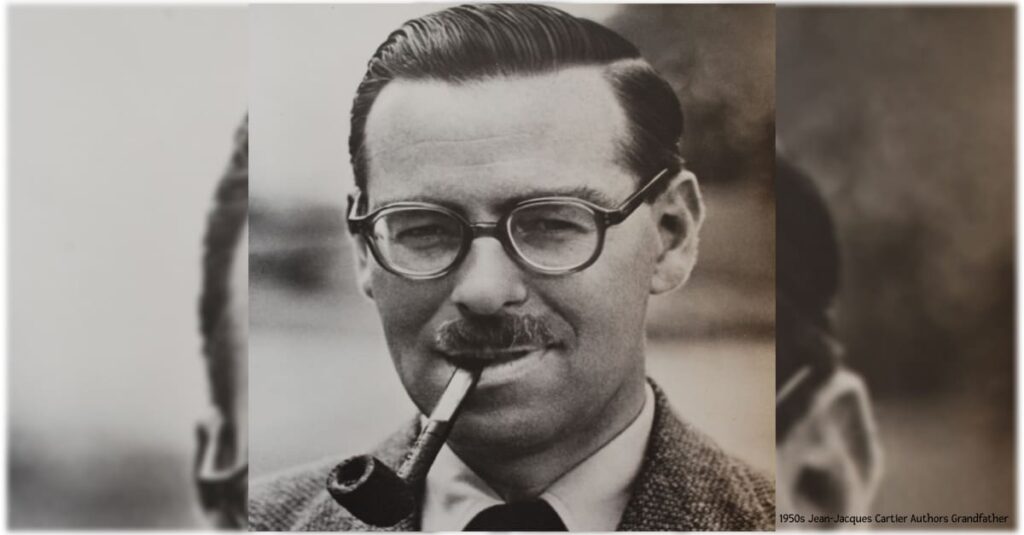 After you have written the book, was your life ever the same again?
Actually, when I finished the book, I was just frazzled. Due to publishing deadlines, for months I'd been waking up early to write, working late into the night, all weekend, not spending time with my kids, holidays cancelled, the works. So yes, when that Penguin Random House package arrived by courier from New York, opening it and holding that finished book was… quite something. It made the effort more than worthwhile. And I loved how the book turned out, not just the family stories in there, but also the visual details. My ancestors had created such beautiful pieces, so I wanted the book to be beautiful. I had no idea of the reach the book would have, I wondered if it was maybe just me and a few jewellery historian friends that would read it, but I have been bowled over by the response, from reviews and articles in brilliant newspapers and magazines, like the Economist, the New York Times, Vogue and Le Figaro, but also from readers as far away as Riyadh or the Philippines who took the time to tell me how immersive they found it, and how the three Cartier brothers came to life for them. That is an amazing feeling: to feel that the Cartiers – who I have lived with my own for the past decade – are now out there for others to get to know and hopefully draw inspiration from too.

One of the most striking quotes of your grandpa, Jean-Jacques Cartier, was: "Never copy. Only create." Was that also your motto in writing this book?
Well, I don't know about that – I just tried my best to add something new to the literature on Cartier. Through studying my ancestors, their relationships, their drivers and their character traits – both good and bad – I definitely understood not only my grandfather much better, but also myself, and even my children. And some characteristics that I've always berated myself for – like that perfectionist streak that sometimes stops me from doing things – are now something I can accept and even see as positive because, in a way, maybe it is that same streak that led the Cartiers to create the most staggering jewels.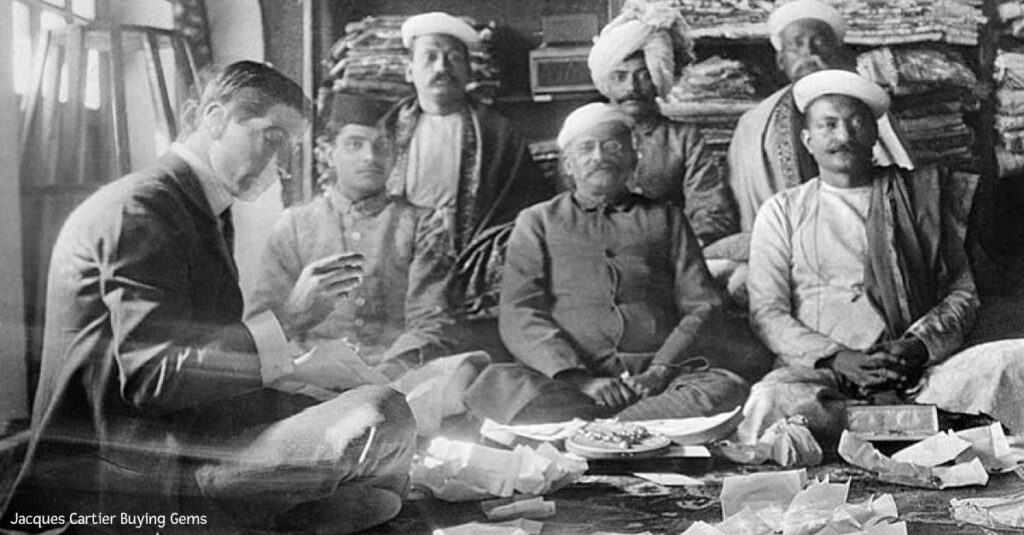 What next?
Lots of things! I'm working on a new book, which covers different areas – most notably, the watches made under my grandfather in Cartier London in the swinging sixties – a time of real creativity. Take the Crash watch, very avant-garde design he made in 1967 with his head-designer Rupert Emmerson, which is now breaking auction records for vintage Cartier and favoured by the likes of Kanye West, Tyler, the Creator and Jay-Z.
But also, since 'The Cartiers' launched, I have been doing lots of speaking events and signings all over the world and also online, via my webinar series: https://www.the-cartiers.com/webinars
Writing was such a solitary period, so it's been a fantastic contrast now to be able to share the story with others who are interested. The book has been translated into quite a few languages, like Chinese and Russian and most recently into French (that took longer because of the pandemic), so I've been launching it in different places, which has been fun. I'm still hoping for an Arabic version, though! I'm also now catching up on places I had planned to visit – like the Middle East – for book-related events and more research. Lockdown obviously stopped travel for a while but I'm so excited to finally be visiting Oman and Bahrain this month and following in my great-grandfather's footsteps over there!
Francesca Cartier Brickell is the bestselling author of The Cartiers (www.the-cartiers.com), now published also in French as 'Les Cartier' (https://arenes.fr/livre/les-cartier/).