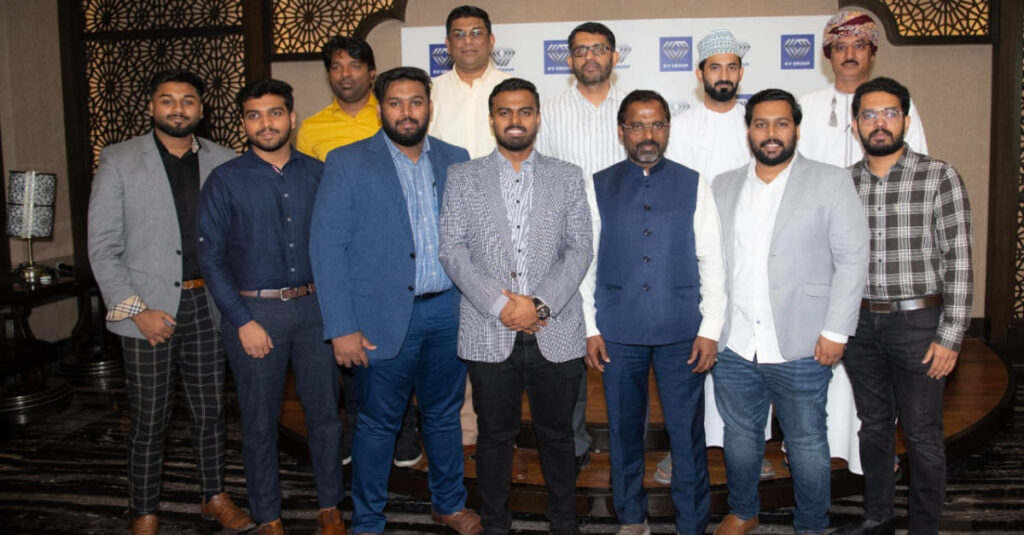 MUSCAT – Suhol al Fayha, a part of the KV Group and the largest importer, distributor and grower of fruits and vegetables in the Sultanate of Oman, announced its plans to launch a new logo in sync with the renewed Renaissance of the country and announce its future expansion plans, at an event held at the Hormuz Grand hotel recently.

The group has been getting itself prepared to unleash a new story after 30 years of its journey embracing the new opportunities and continuing to delight the customers, which keeps Suhol moving forward, according to the promoters.

"Our initiative to support local farmers and crops was possible with our businesses spanning from farms in different regions of Oman to distributing them to every nook and corner of Oman through our 150 operating facilities," says Abdul Vahid, MD. Suhol is the first ISO 22000 : 2018 certified fresh fruits and vegetables grower and distributor in Oman as it keeps quality as its credo.
"Sustainability is the key to any business continuity. We are proud to have passed on the mettle of the organisation to the second generation who is welcoming and embracing the changes to keep up with the times," adds Abdul Jabbar, Chairman of KV group.
According to Abdul Jabbar, bringing in newer technologies and innovative and challenging ideas is what is helping the organisation move to the next level in its journey. "Keeping this in mind and ensuring consumer delight is what has resulted in the design and launch of the new identity of Suhol al Fayha," he added.
The mission of the organisation has been aligned with the great vision of its founders to serve the population with the premium quality products and services. One of the proactive initiatives of the group, the 'FARM TO FORK' approach, has proved to be a great success as it contributed to the ICV and supported the sustainability initiative of the country.
The new logo embraces unity, faith and loyalty and is gearing up to take this family business to newer levels catering to the changing preferences of the modern generation. The company having presence across the GCC besides India, takes pride in being known as an Omani company and employs a total of 1,700 people out of which 1,400 workforce is in Oman.
The support from the various governmental and commercial institutions in Oman along with its dedicated partners makes its dreams to further expand its business laterals in the Sultanate and far beyond.