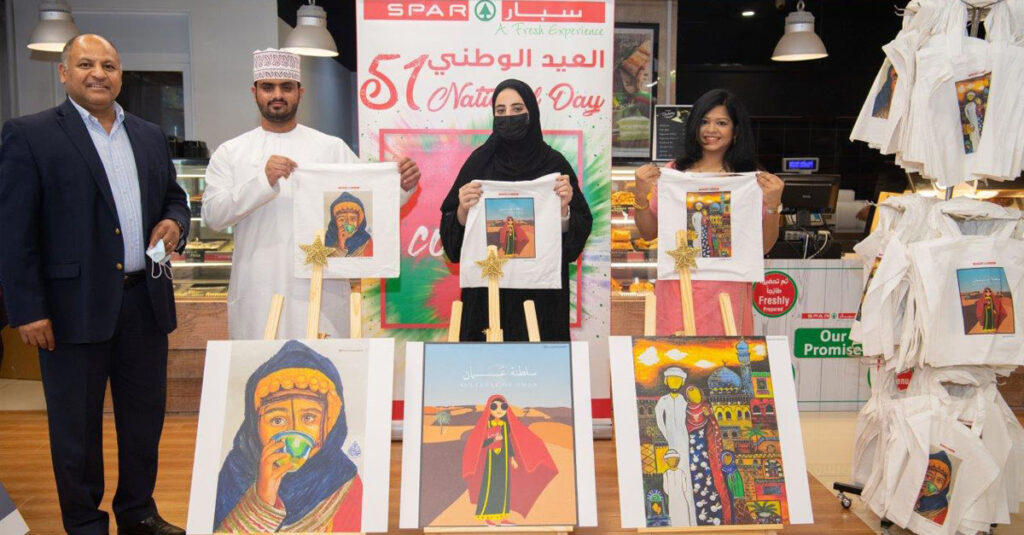 MUSCAT – To commemorate the glorious occasion of Oman's 51st National Day, SPAR Oman organised an online art contest with the themes 'The Beauty of Oman', 'Green Oman' and 'Eco-Friendly Lifestyle'.

In an event held at Spar Oman's Madinat Al Sultan Qaboos outlet on 18 Nov 2021, the winning artworks were unveiled in the presence of Spar Oman's senior management and esteemed shoppers. The winners of the art contest  Sanjeeta Sohal, Mohamed Suleiman, and Sara Ali Ghafri were felicitated by Sridhar M, CEO of Spar Oman.

The winning artworks have been printed on reusable eco-friendly shopping bags and made available for sale at nominal prices, as special edition in commemoration of Oman's 51st National Day.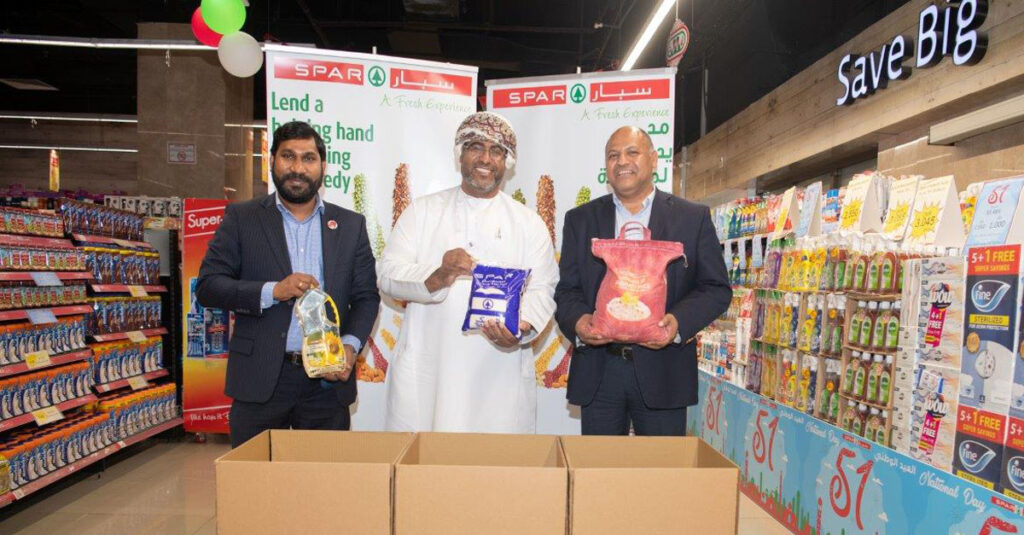 Kanan Khimji, Director, SPAR Oman said, "National Day is a special occasion for all of us living in the Sultanate of Oman. We join the people of Oman in saluting His Majesty Sultan Haitham bin Tarik, who is transforming the country to the path of progress and prosperity. As we pledge our dedication and commitment to work towards the growth of the nation, we are delighted to mark this occasion with an event to celebrate the greatness of Oman and its drive towards sustainable development."

As a part of its social outreach program, SPAR Oman launched its annual 'National Day Charity Drive – Lend a Helping Hand in Feeding the Needy' in collaboration with Dar Al Atta'a, Oman's inclusive charity organisation. The National Collection Drive symbolises Spar Supermarket's collective effort to serve communities and families in need. Highlighting the important of its social mission, Spar Oman has set up collection booths inside all SPAR outlets across Oman to enable its shoppers to voluntarily contribute to this magnanimous cause. Apart from the food products, shoppers can donate pre-packed charity packs. All donated items will be handed over to Dar Al Atta'a at the end of the campaign.

M. Sridhar, CEO, SPAR Oman, said, "We are deeply committed to SPAR Oman's National Collection Drive. This campaign strengthens nationalist values among shoppers by uniting them to help those in need. Spar Oman reiterates its social responsibility vision to align itself with the society in which it operates. It is part of our mission to better the communities in which we operate that we are proud to have partnered with Dar Al Atta'a."
First launched in 2014, Spar Supermarket has 24 stores across Oman. Spar's success story in Oman has been possible because of customers' acceptance, which has been driven by its four core values of freshness, choice, value and excellent customer service.