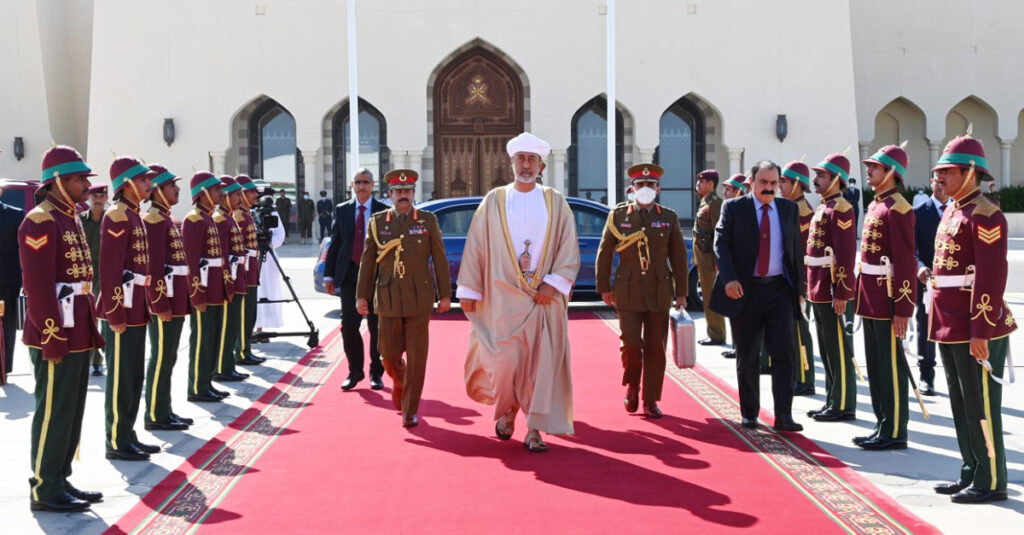 MUSCAT — His Majesty Sultan Haitham Bin Tarik left here today heading to Doha, the State of Qatar, on a two-day state visit during which he will meet with Sheikh Tamim bin Hamad Al Thani, Emir of Qatar.

His Majesty's visit comes in response to an invitation from the Emir of Qatar. It also comes in affirmation of the distinguished relations binding the two countries.

His Majesty was seen off at the Royal Airport by HH Sayyid Fahd bin Mahmoud Al Said, Deputy Prime Minister for the Council of Ministers, HH Sayyid Asa'ad bin Tarik Al Said, Deputy Prime Minister for International Relations and Cooperation Affairs, Personal Representative of His Majesty the Sultan, HH Sayyid Fatik bin Fahar Al Said, Special Envoy to His Majesty the Sultan, Sheikh Abdulmalik bin Abdullah Al Khalili, Chairman of the State Council, Khalid bin Hilal Al Ma'awali, Chairman of the Shura Council, Sayyid Hamoud bin Faisal Al Busaidi, Minister of Interior, Nasr bin Hamoud Al Kindi, Secretary General of the Royal Court Affairs, Sheikh Abdullah bin Mohammed Al Salmi, Minister of Awqaf and Religious Affairs, Dr Ahmed bin Mohammed Al Sa'eedi, Minister of Health, Dr. Madiha bint Ahmed Al Shibani, Minister of Education, Sayyid Saud bin Hilal Al Busaidi, Minister of State and Governor of Muscat, Lt.Gen Hassan bin Mohsin Al Shraiqi, Inspector General of Police and Customs, Lt.Gen Said bin Ali Al Hilali, Head of the Internal Security Service, Maj. Gen Mattar bin Salim Al Balushi, Commander of the Royal Army of Oman, Air Vice Marshal Khamis bin Hammad Al Ghafri, Commander of the Royal Air Force of Oman, Rear Admiral Saif bin Nasser Al Rahbi, Commander of the Royal Navy of Oman and Maj. Gen Musallam bin Mohammed Ja'aboub, Commander of the Sultan's Special Force (SSF).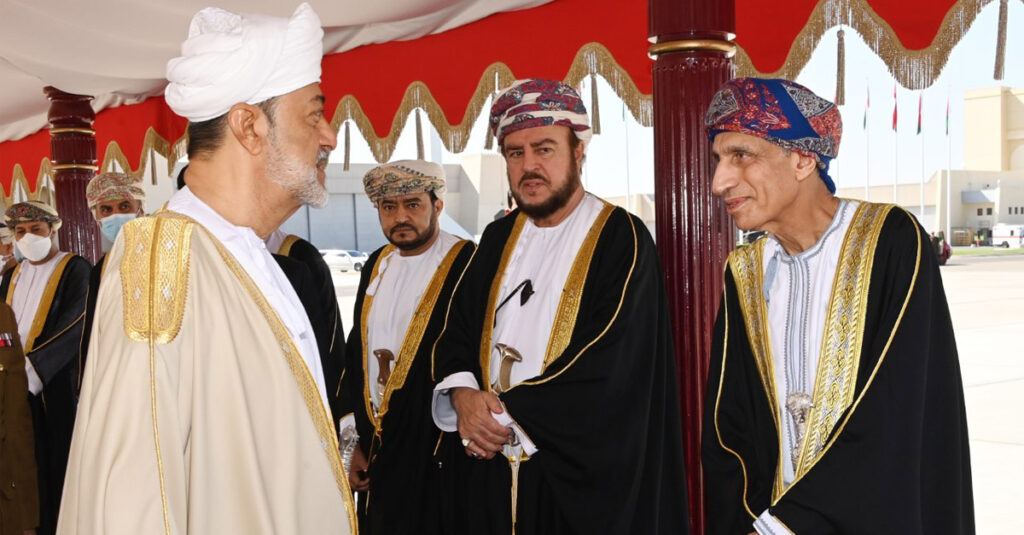 During the visit, His Majesty is accompanied by an official high-level delegation comprising HH Sayyid Shihab bin Tarik Al Said, Deputy Prime Minister for Defence Affairs, Sayyid Khalid bin Hilal Al Busaidi, Minister of the Diwan of Royal Court, Gen. Sultan bin Mohammed Al Nu'amani, Minister of the Royal Office, Sayyid Badr bin Hamad Al Busaidi, Foreign Minister, Sultan bin Salim Al Habsi, Minister of Finance, Abdulsalam bin Mohammed Al Murshidi, Chairman of Oman Investment Authority, Dr Mahad bin Said Ba'Owain, Minister of Labour and Najeeb bin Yahya Al Balushi, Ambassador of the Sultanate of Oman to Qatar.

May the Almighty Allah protect His Majesty the Sultan wherever he might be and grant him continued good health and well-being.
(Source – ONA)