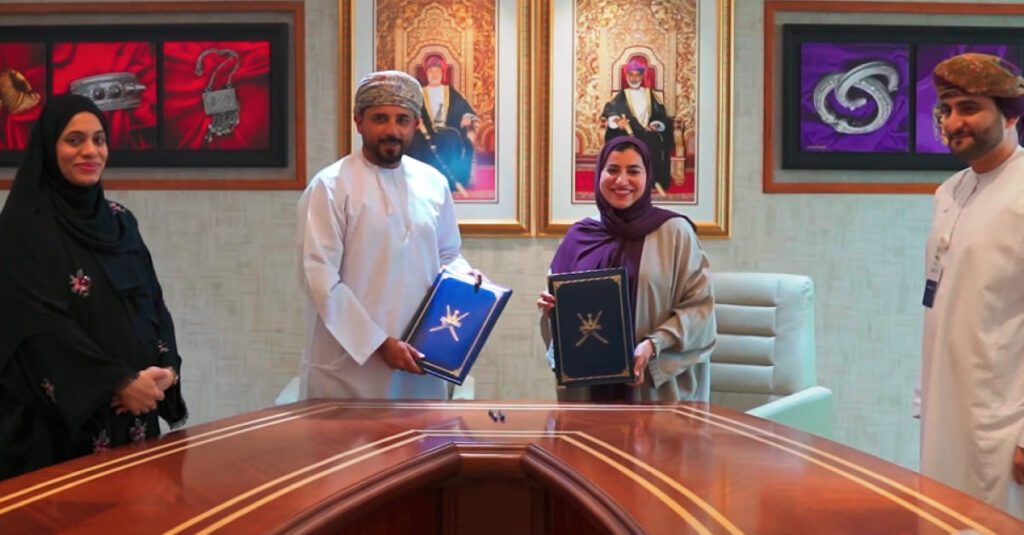 MUSCAT – To empower small and medium enterprises and support the development of their businesses, Sharakah recently signed a memorandum of understanding (MOU) with SMEs Development Authority.

The agreement endeavours to strengthen collaboration between the two entities on sharing of expertise related to the ecosystem which will boost the growth of SME sector and help them operate successfully and be sustainable. The cooperation will focus on initiatives and activities related to SMEs while supporting and promoting each other in serving the sector.

Her Excellency Halima bint Rashid al Zaria, Chairperson, SMEs Development Authority and Mr Ali bin Ahmed Muqaibal, CEO, Sharakah signed the MoU at a ceremony that took place in the SMEs Authority head office.

The SME Development Authority works to support and enable micro, small and medium enterprises to grow, expand and raise their competitiveness through innovative and sustainable programmes in an effort to increase their contribution to GDP. Sharakah was established in 1998 with the aim of developing the entrepreneurial sector in Oman, and it provides a variety of services to aspiring entrepreneurs, starting from the planning stage of the project until reaching its desired goals.

Ali bin Ahmed Muqaibal, CEO, Sharakah said, "We feel honoured to sign this agreement with SMEs Development Authority. Both entities are playing a vital role in supporting and developing the SME ecosystem in Oman, the objective of this collaboration is to expand and boost the support extended to SMEs. The MoU will contribute to the advancement of entrepreneurship in Oman, boost the SME sector's contribution to the economy, and make small businesses more active and robust. Our goals and objectives are strategically aligned, and this MoU comes as a validation of our strategic alliance."

Her Excellency Halima bint Rashid Al Zaria, Chairperson of the Small and Medium Enterprises Development Authority, stated: "This agreement comes to enhance the existing cooperation and partnership with Sharakah, as we seek to enhance the Authority's roles in empowering SMEs and expanding their capabilities with basic knowledge and skills to engage in entrepreneurship and keep pace with change. This promising sector is accelerating, and we are committed to consolidate the presence of SMEs in all fields to increase their contribution to GDP and development of national economy. We also strive through innovative initiatives and programme to stimulate SMEs to raise their capabilities in order to compete locally, regionally and globally".

Sharakah has been contributing considerably to the development and preservation of the entrepreneurial ecosystem in the Sultanate of Oman and mobilising public and private sector support to help young and aspiring entrepreneurs in Oman grow into successful business leaders.