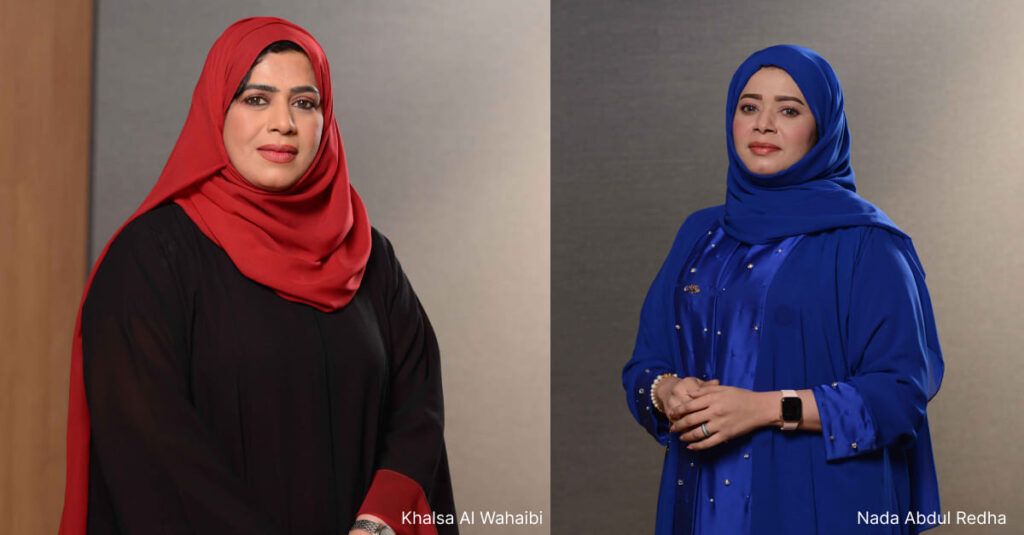 MUSCAT –Oman Arab Bank (OAB) recently appointed Khalsa Al Wahaibi as Regional Manager for Muscat Center and Nada Abdul Radha as the Regional Manager for the Dhofar and Al Wusta regions. This decision exemplifies OAB's commitment to rewarding local talents and empowering Omani women in the banking sector.

Khalsa Al Wahaibi has over 20 years of experience in the banking sector. She started her career at OAB after graduating from Al-Zahra College and the College of Banking and Financial Studies with a Bachelor in Banking and Financial Studies, and has since risen through the ranks.

Nada Abdul Redha started her career at OAB 18 years ago, and has acquired a diverse set of skill sets whilst working across various departments within the Bank. She holds an MBA from the University of Bedfordshire in the United Kingdom. Nada is the first woman in the banking sector in Dhofar to be appointed as a regional manager.

Essam Al Busaidi, the Head of Human Resource Division at OAB said: "Over the last four decades, OAB has continued to uphold its commitment towards gender diversity and the empowerment of Omani women specifically. OAB places great emphasis on creating a rewarding work environment where its female employees can develop their leadership skills and get access to training opportunities. This in turn ensures that women are empowered to assume senior positions, working together with other colleagues to shape the future of the Bank."

Khalid Al-Amri, AGM and Head of Branch Banking at OAB also commented on the appointment stating: "With these new appointments, OAB continues to foster a nurturing work environment for talented employees that empower them to unlock their full potential. I am confident that both regional managers will play a key role in supporting and accelerating our ambitions to deliver superior banking experiences."

The new appointments are a significant step for the Bank as it continues to create a strong pipeline of local talent in senior leadership roles. OAB's track record already shows strong gender parity with approximately 40 percent of its branches being led by female Omani talent.