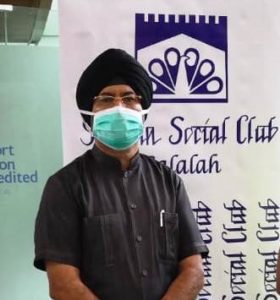 SALALAH: August 2020 – The Indian Social Club, Salalah is arranging chartered flights to four to five destinations in India, with Hyderabad set for Wednesday, August 5, according to Manpreet Singh, chairman, ISC, Salalah and honorary consular agent (Dhofar region), Indian embassy.
The tentative dates for departure:
Hyderabad (Andhra Pradesh and Telengana) on August 5, 2020
Kannur and Trivandrum on August 10, 2020
New Delhi on August 22, 2020.
The chairman has requested interested travellers to make immediate bookings. "We request all of you to book your seats immediately," he said, noting that flights were subject to the bookings.
"If flights are not full, the dates will be extended for some more days until it is filled," he added.
Ticket booking can be made by contacting Sateesh (93902413/23235600) between 9am to 1pm and from 2.30pm to 6.30pm (except on Fridays).