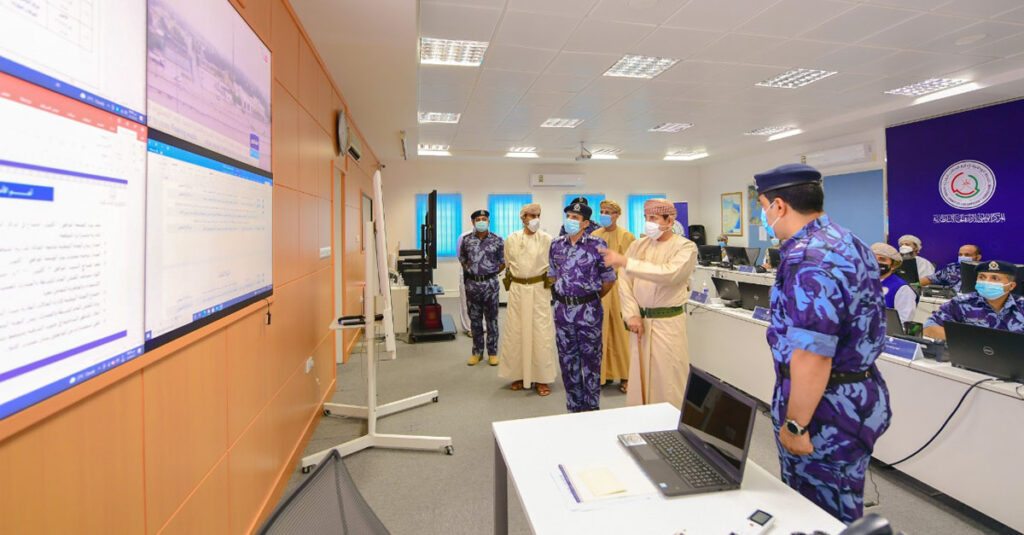 MUSCAT – Gen. Sultan Mohammed Al Numani, Minister of the Royal Office, Deputy Chairman of the National Security Council, went on tour of the National Emergency Management Centre (NEMC) today. He was accompanied by Lt. Gen. Hassan Mohsin Al Shuraiqi, Inspector General of Police and Customs, Chairman of the National Emergency Management Commission, and representatives of the sectors of the commission.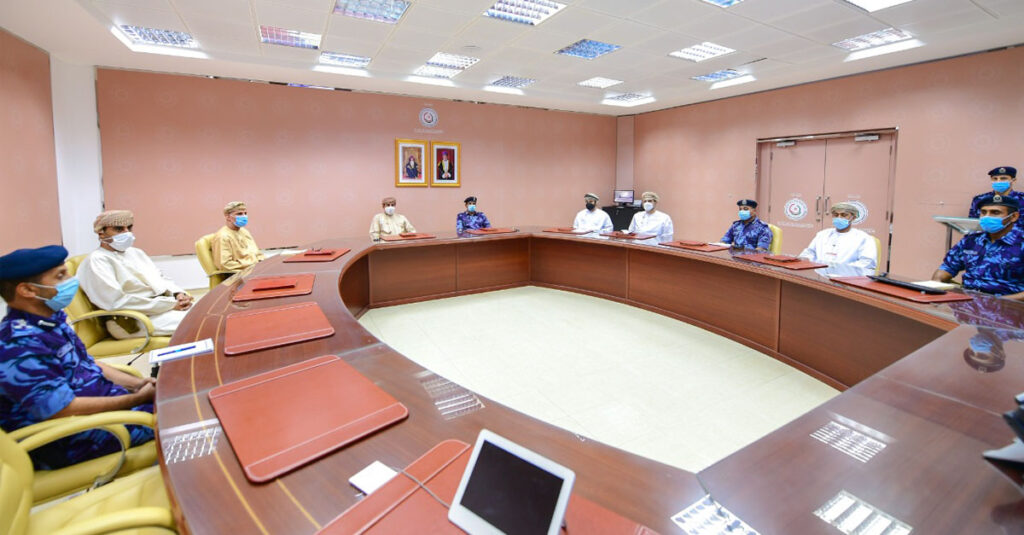 Gen. Al Numani inspected the progress of relief operations in the aftermath of tropical Cyclone Shaheen. He was briefed about the tasks undertaken prior to and during the landfall of the tropical cyclone in the northern governorates of the Sultanate.

Gen. Al Numani also took note of the plans and procedures devised by the NEMC, the national commission and other sectors concerned, as they deal with the impacts of the climatic condition.
(Source: ONA)