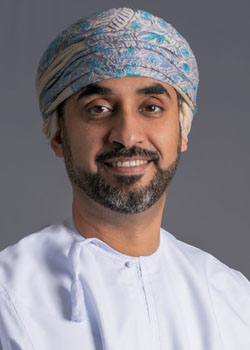 MUSCAT – Ooredoo users can now save their debit or credit card details on the app for all their payments. By saving their card information once, on the latest version of the app, bill payments and recharges can be made quickly, securely and easily at the touch of a button and without the need to have their wallet with them.
Feras bin Abdullah Al Sheikh, director of branding and communications at Ooredoo said, "We are living in a fast-paced world where everything we do online needs to be quick and hassle-free. This new feature will make it even easier for users to recharge and make bill payments without having a physical card on hand, regardless of their location. It's just one more way for Ooredoo to make our customers' experience that little bit better."
The multi award-winning app is free to use and packed with convenient features. Make bill payments, request PUK codes, credit transfers, customise plans, recharge or order a SIM card for home delivery. Making it even better, customers can also subscribe to add-ons, upgrade and change plans and view their activation history, thus allowing them to easily manage their account. It's all part of Ooredoo's aim to drive an all-round superior digital experience and take care of its subscribers.
Log-in or download the app from the Apple Store or Google Play, save bank card details and unleash a world of fun and innovative features.