Muscat:  BankDhofar's Chief Executive Officer Abdul Hakeem Omar Al Ojaili has been appointed as the chairman of the Board of Directors of Oman Banks Association (OBA) for the period 2020 – 2022. The announcement came following an online meeting held by the Oman Banks Association's Board of Directors on June 29th, 2020.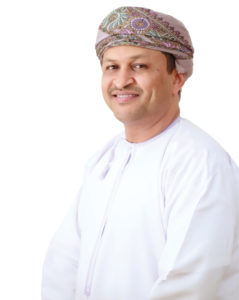 With 30 years of progressive experience in various aspects of banking operations and a strong track record of successful and inspirational leadership, Al Ojaili has been leading BankDhofar through a comprehensive restructure and transformation journey towards achieving an ambitious strategic vision to become the Best Bank in the Gulf. During his tenure, BankDhofar witnessed the constant growth of business and reached remarkable milestones across all units and functions, including Corporate Banking, Retail Banking, Operations Management, Information Technology, Core Banking Systems, Corporate Support Services, and Human Resources Development.
Al Ojaili holds a Master's Degree in Banking Management from the University of Exeter in the UK and a Bachelor's Degree in Business Administration, Marketing & Management from New England College in the USA. He is also an alumnus of both Harvard and London Business Schools' Executive Education Programs, and he was cross-posted to work on key assignments with a number of international banks.
OBA is a non-profit professional association created to represent the Omani banking sector, promote banking activities, coordinate with the regulatory authorities on matters of policy and strategy, and also support the collective effort towards banking excellence in Oman. The association was formed based on the Ministry of Social Development's approval number 113/2014, dated 21st May 2014. The OBA Board of Directors comprises of 12 members representing banks operating in the Sultanate.