MUSCAT – Panasonic Marketing Middle East & Africa (PMMAF) is all geared up for its next phase of growth as it bolsters deeper relations with its local partner Oman Marketing and Services Company LLC (OMASCO).  The Japanese manufacturer has a long-standing relationship with OMASCO and with this development, Panasonic seeks to further grow its business and reach in the Sultanate mainly by expanding its product portfolio with its latest innovations in response to evolving consumer demands.

OMASCO is one of the most prominent business groups in Oman and represents world-renowned and best-in-class brands across the Sultanate.  With the strengthening of Panasonic's ties with OMASCO, the global electronics giant also moves to restate its commitment to create useful products and deliver innovative technologies designed to enrich the lives and wellbeing of its Omani customers. In addition, and in line with its new brand action slogan "Create Today. Enrich Tomorrow.", the company aims to advance further its efforts on building a greener planet for a  more sustainable future.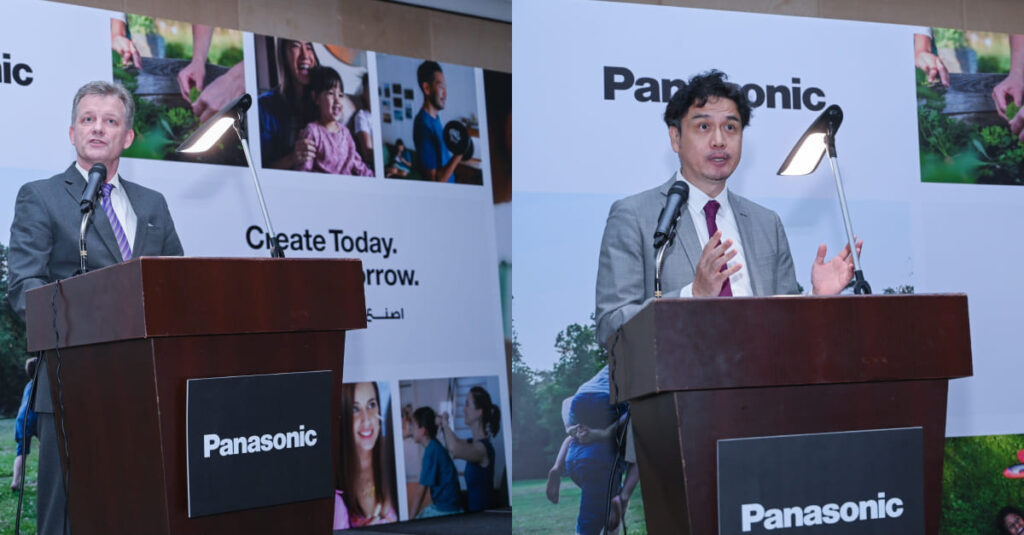 John Hardy, Director – Sales, Panasonic Marketing Middle East and Africa (PMMAF), said: "Oman has always been a key market for Panasonic and we are proud to say that we have been enjoying the trust and confidence of our Omani customers which helps us maintain market leadership status especially in the home appliances category as well as the air conditioning segment.  Today, as we emphasize anew our commitment to the Omani market, we are again honored to have the support of OMASCO as we strive harder to further Panasonic's mission of providing innovative solutions with industry-leading features and more importantly, with the requirements of our local customers in mind."

For his part, Navin Batta, Asst. General Manager, Consumer Electronics, Oman Marketing and Services Company LLC (OMASCO), commented: "OMASCO continuously endeavours to improve our products and services in order to maintain a high level of excellence our customers expect from us.  This partnership with Panasonic has been a natural fit – offering the most innovative technologies that meet the local market's needs.  Leveraging the expertise and best-in-class solutions of Panasonic, we at OMASCO are able to engage with our growing customer base in unique ways.  We are delighted to deepen our strategic alliance with Panasonic and we look forward to the next chapter of this powerful partnership which is central to our growth strategy over the coming years."

The renewed collaboration between Panasonic and OMASCO was announced during a press conference held recently.  At the event, Panasonic also displayed some of its newest launches, with a key focus on highlighting its strong mission to contribute to the overall wellbeing of people, society, and the planet.