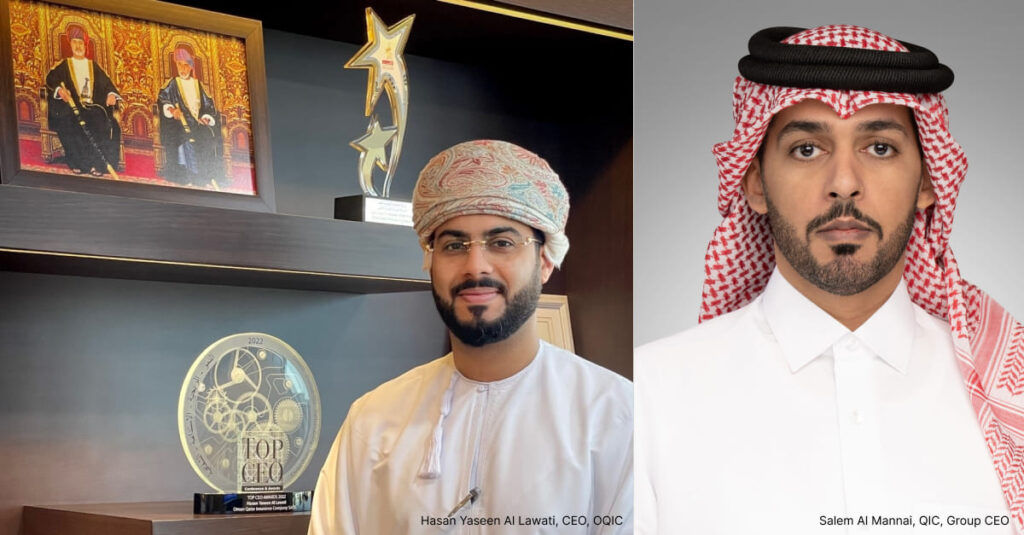 MUSCAT, 20 February 2023 – Oman Qatar Insurance Company SAOG's (OQIC) and Vision Insurance SAOG, today announced a landmark merger that promises to deliver exceptional results and quality insurance solutions for Oman and its people. The merger is a direct reflection of Oman's empowered private sector, driving a globally competitive national economy.
Merger expands QIC's footprint
OQIC has operated in the Omani market for more than a decade, is a subsidiary of the Doha-based Qatar Insurance Company (QIC), a market leader in the wider MENA region and holds more than 50 percent stake in OQIC.
"QIC has continually developed its local, regional and global footprint to cover insurance solutions and services in a diverse array of industry sectors," said Salem Al Mannai, QIC Group CEO, "we believe that within the context of Oman's political, social and economic stability, good governance and favourable outlook for growth in the insurance sector, this merger is viewed as a key growth opportunity for OQIC and expands QIC's footprint in the profitable direct-line insurance market within the Gulf Cooperation Council (GCC) region".
Another milestone in OQIC's history
"Our merger with Vision Insurance, a leading Omani national insurer, where OQIC is the surviving entity, is another significant milestone in our company's journey towards continuous success. The merger will bring synergies across multiple functions. We welcome skilled and talented workforce of the merging entity into OQIC family and our assets base will increase significantly. The wider branch network across all the Sultanate of Oman will facilitate customer experience and boost revenues. This transaction will position the company among the leaders in Oman in terms of Gross written premium", said Hasan Yaseen Al Lawati, OQIC Chief Executive Officer.

Brilliance, excellence, success
"The merger reflects our ongoing commitment to our motto, which is 'brilliance, excellence and success'. It represents OQIC's continued growth as a prosperous and profitable company, which ultimately supports Oman's march towards a globally competitive, modern and advanced future," said Hasan Al Lawati, further stressing that this endeavour was a key growth opportunity for OQIC. "It means more prosperity, more profitability and a more progressive Oman. Also, let's not forget that this merger brings about a unified company, leveraging a greater market share in the Sultanate".
Authorised and issued capital Increase
Following the merger, the authorised capital of the company increased from OMR 20 million to 30 million and the issued capital from OMR 10 million to around OMR 22 million. This decision was taken at the Extraordinary General Meeting.
Major benefits to All
The merger provides the optimum framework for continuous profitable development and overall success, through maximizing profitability for shareholders while offering an affordable, customer-centric and digital-first insurance experience.
More broadly, the merger reflects OQIC's alignment with national goals set out in The Oman Vision 2040, which foresees an empowered private sector driving a national economy that is competitive and aligned with the global economy.

About OQIC
Founded in 2004, Oman Qatar Insurance Company SAOG (OQIC) is a publicly listed company incorporated in the Sultanate of Oman and engaged in the business of Life, Medical, and General Insurance. OQIC is committed to growing their portfolio in terms of both top and bottom line, while remaining true to their core principle of prudent underwriting and risk selection. The company intends to continue their progress in providing innovative insurance solutions coupled with quality claims services for their customer base.