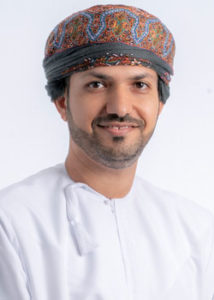 MUSCAT – During these uncertain times, Ooredoo's B2B App has been a constant support to businesses across Oman, offering convenience and functionality they can rely on.
With ongoing upgrades and enhancements, the digital self-service app is helping companies navigate their way through the challenges of the corona virus pandemic, providing a range of innovative solutions that helps them work from home.
Sultan bin Ahmed Al Wahaibi, chief of business and wholesale officer at Ooredoo says, "As a data experience leaders, our aim is to keep our B2B customers connected at costs suitable for all sizes of business, allowing them to channel more cash and resources into growing and thriving. As the pandemic continues to unfold, access to high quality digital services is even more critical, and we are making sure that our features and services evolve along with our customers' needs. Our B2B App is simple to use and can be accessed by multiple members of the company, helping them best when they're working away from the office and apart."
Free to all Ooredoo business customers with 24/7 access, it provides two secured log-in access levels, making it a central online point for real time monitoring, management and administration. Telecoms or company admins have access to a vast range of options, including management of bundles and add-ons, the ability to bar/unbar telecom lines and more.
On the individual level, all employees are able to view their own accounts, pay personal bills, top-up credit and add roaming services. With a range of digital solutions to manage telecoms accounts in the palm of the hand, the app is designed to help customers stay connected to their business at all times.
The app can be downloaded for free at Ooredoo.om/BizApp.