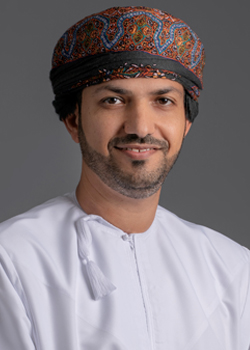 MUSCAT: Ooredoo's 5G Internet Professional business plans continue to drive business growth across the Sultanate thanks to its fibre-like speeds and impeccable reliability.
A range of tariffs are available on flexible 1 or 2 year contracts, complete with speeds of up to 50 Mbps, unlimited bandwidth, and more, starting from OMR 199. With an ever-growing network, this state-of-the-art technology promise lower latency, greater stability and the ability to connect many devices at the same time, dramatically transforming the way companies work.
Sultan bin Ahmed Al Wahaibi, chief business and wholesale officer at Ooredoo, said, "We're excited about how 5G able to help the Sultanate's Small and Medium Enterprises (SMEs) and Small Office Home Office (SoHo's) modernise. 5G can offer so much more than just faster speeds. It can alter user experience in big and exciting ways in a wide variety of industries. There are so many possibilities, some of which we haven't even imagined."
With a 1 year contract, businesses can choose from 20 Mbps for OMR 199 or 50 Mbps for OMR 399. Meanwhile, two-year contracts come with a choice of 20 Mbps for OMR 139 and 50 Mbps for OMR 279. Further higher speed plans will also be added soon. And with all options, business customers can enjoy truly unlimited data.
To subscribe to 5G, existing customers can call their assigned Account Manager or connect with one of Ooredoo's authorised partners. Alternatively, for more information or to find out about Ooredoo's exciting range of products and services, simply call 9501 1503, visit ooredoo.om/5GBizz.