Remain calm, positive and patient – and continue to support the needy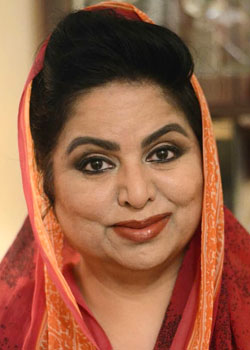 Azra Aleem
Social worker, (OMAN)
As a rule, all of us are usually alert to the changes that happen around us. Most often we are quick to smell danger and quickly take steps to safeguard ourselves. But this time, mankind was almost caught napping.
Maybe we got complacent. Maybe we thought that it was just some problem happening somewhere else and we need not bother about it that much.
Part of our life
And perhaps it was just our bad luck that the COVID-19 Corona virus spread like a wildfire and today is literally everywhere. Even if we are not affected, can a day pass by without us uttering the dreaded virus's name – it is everywhere and we have to admit that the Corona virus is sadly an unpleasant part of our life.
No weapon to destroy this virus
Who would have ever thought that such a tiny virus could cause such a huge pandemonium? And the tinier it is, the more difficult it gets to find it, squash it and repair the havoc it creates. And it is nigh impossible to find a suitable weapon to destroy it from the face of this earth.
Living in historic times
But, we are not to be outsmarted. We will find a way and in the meanwhile, we have to fight our war by washing hands rigorously, staying at home, wearing masks and gloves, practicing social distancing, working from home and so many other new protocols of an era that will be embedded in history.
Philosophers say that it is impossible to tell, when you are in the midst of things, whether an event is going to be deemed "historic".
But, few today, will hesitate to call the times that we live in anything but historic.
Slightly change my modus operandi
Now, as a social worker, I deal with both personal and professional work, which involves dealing with people, knowing about their lives, getting to be part of their problems and fighting alongside them as if their problems were mine. And it is in this manner that I work, giving my best to serve primarily the Pakistani community and many other communities residing in Oman.
Thankfully, the virus did not prevent me from executing my services to the community. However, I had to slightly change my modus operandi. But, work continued unabated.
The information era
The era that we are currently living in is also an era of vast information. Through social media, the Omani government took the stance to pass relevant information to the public. Many precautionary and preventive measures were advised upon the public plus information, in various languages, disseminated to update the people about various aspects of the virus and also safety measures to take.
I also had the honour to translate preventive instructions in Urdu, which were distributed to various media outlets. Whatever we do, if we execute them with total integrity, passion and love, we will see results. Even if it is a tiny task, we have to do it with utmost enthusiasm and we will not only see results, but there will be an inner reflection of contentment.
Nip it from the bud
I had spoken about complacency before. We were caught unawares when the COVID-19 hit us. It caught us unawares. But, we should not let one crack of complacency grow into bigger cracks. We should try to nip it right from the bud.
Crisis like no other
The pandemic has caused unprecedented economic devastation. The International Monetary Fund (IMF) has called it a "crisis like no other", which will see the plunging of global GDPs and wiping out several trillions of dollars in a matter of years.
Edge of the precipice
That, in simple words, means it will disrupt businesses and trade. When trade stops, it will impact income and when income dries out lives will be affected, often times, destroyed.
While unemployment is the bane of some countries, the pandemic, has added many more to this growing list. This is a sad reality today. Every day we hear with dread stories of people losing their jobs.  And today, we are all at the edge of the precipice of a major economic depression
Health is wealth
The most important aspect of a human life is health. And we should also be able to look after wealth, or become financially stable. For without health and without financial stability, how will we survive in this world?
Virtual shoulders to lean on
Mental peace and stability is also a fundamental requisite. If anyone falls under a financial crisis, they are bound to have mental stress and pressure. Because of the pandemic, all of this in small or big doses affects our lives.
And when we learn that others are affected, because of the pandemic, we are not able to lend our shoulders or be physically around to comfort them. We can only offer them moral support or resort to social media to reach out to them.
Work from home routines changed
All of these that I have mentioned are challenges. But, there are also a large segment of people whose routines have changed drastically: they have to work from home. While some can adapt and perhaps even excel, there are many for whom the home environment is not conducive for work. The distractions at home may prove to be an environment that is ill fit for their type of work.
Parents doing double duty
The responsibilities of the parents have increased twofold as they now have to do the double duty of taking care of the child and also doing their own work. They also have to consider whether or not they should send their child to school once the schools open.
Let's learn from the past
This is not the first time a pandemic has hit our world. History tells us that many diseases have ravaged mankind in the past, yet we have risen from the ashes and become whole again. The people of those eras not only outlived it, but they have passed on the wealth of such experience to us and hopefully we can learn from them.
Continue with preventive measures post pandemic
My personal opinion is that even when this pandemic is over and when the world goes back to normal, we should still continue to employ the same preventive measures.  Prevention is always better than cure.
Another thing to learn and follow is that even amidst this chaos, we must learn to remain calm, strive to be positive, adopt patience as a virtue and continue to support one another.
Free entertainment
I think the most positive outcome from this pandemic is that we are now more connected to one another thanks to the social media. Many companies have been providing free entertainment during this pandemic, which has kept us from stressing over this situation.
Living in Oman is a blessing
By the grace of Allah, living in Oman is a blessing! The government has done a remarkable job in taking preventive measures and updating and helping both the citizens and residents equally. The major credit goes to His Majesty Sultan Haitham bin Tariq who took the quick initiative to form the Supreme Committee, who are working continuously and putting tremendous efforts to control this situation.