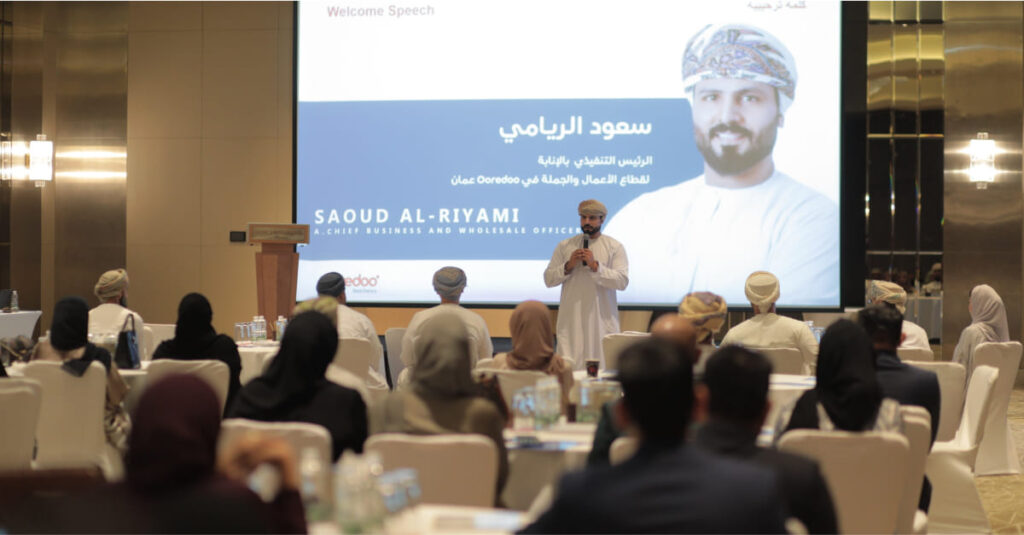 MUSCAT – Ooredoo takes a tailored approach to meeting the digital needs of every business, including the small-office home-office (SoHo) segment and small and medium enterprises (SMEs). Creating an opportunity for face-to-face customer engagement, Ooredoo organised an event focused on supporting the growth of the attending businesses, including those registered with the SME Development Authority.

"Smaller businesses collectively form an important driving force in Oman's economy. They are risk takers and we aim to provide targeted support to boost their competitive edge further," said Saoud Al-Riyami, Acting Chief Business and Wholesale Officer at Ooredoo. "We ensure that everyone stays connected with scaleable and cutting-edge products and services. In this context, our countrywide 5G network and the Internet of Things have been creating new momentum in the digital business-to-business market."

During the event, Ooredoo showcased its latest highly innovative and flexible
business-to-business (B2B) products, services, and mobile solutions tailored to the needs of the SME and SoHo market segments. This included a presentation about Maktabi, the consolidated one-stop communication solution which boosts productivity and connectivity, and was recently upgraded with Microsoft 365, CCTV, and Tally Solutions. The telco also presented the Huawei Smart Screen, IdeaHub, allowing guests to engage and interact with the screen. Guests were presented with exclusive offers as Ooredoo gave a 50% discount to Riyada cardholders on Fixed and Shahry Mobile plans, and there was even a raffle draw and practical and fun giveaways.

Businesses were able to connect and discuss opportunities and challenges, the event also involved a number of inspiring speakers. Monther Al Mamari, Chairman of Omni Digital Experience (Omni DXP) and former CEO of Data2Cloud, an Ooredoo Company, delivered a motivational speech. Further inspirational talks were given by Wasan Almalki, Co-Founder of the Elite Reality Agency, BMTEL, and Empower You, and Founder of The Yard Park, as well as by Moosa Al Hadhrami, Co-Founder and CEO of the Perfect Reflection Company where they shared their SME success stories and explained how they overcame challenges and leveraged opportunities.
For more information on Ooredoo's extensive solutions for businesses, visit www.ooredoo.om/Business.