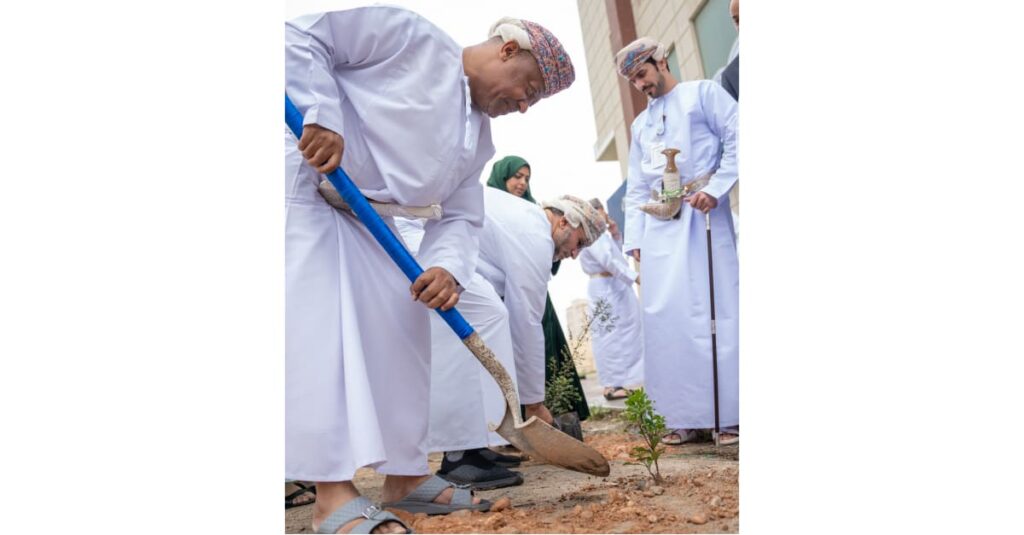 MUSCAT – As the Sultanate recognises Omani Tree Day, Oman Arab Bank (OAB) remains committed to support the nation's sustainability and environmental goals through its purpose-driven initiative 'Roots of Oman'. The initiative aims to plant 5,000 trees across the country by December 2023 as part of its 50th anniversary celebrations.

Sulaiman Al Harthi, CEO of OAB said: "Roots of Oman is part of OAB's concerted contributions towards pushing the nation forward to achieve its carbon neutral commitment by 2050. We are proud to encourage positive and far-reaching socially responsible action, both through the bank's campaigns and by encouraging citizens and residents alike throughout the Sultanate to join us on this journey. Together, we can significantly help the environment and reduce our carbon footprint."

Roots of Oman was set in motion when trees were planted in the newly opened branch in Saada in Dhofar Governorate and Rustaq in Batinah Governorate as a symbol of the Bank's commitment. OAB has also invited its staff, the Bank's stakeholders and the public to join the tree planting initiative through a competition on social media, encouraging followers to share their tree-planting efforts using special hashtags #OABRootsofOman and #عمان_تزهر#.
To date, Roots of Oman has seen many trees being planted across the nation, putting it on track to hit its target of 5,000 trees by the end of 2023.