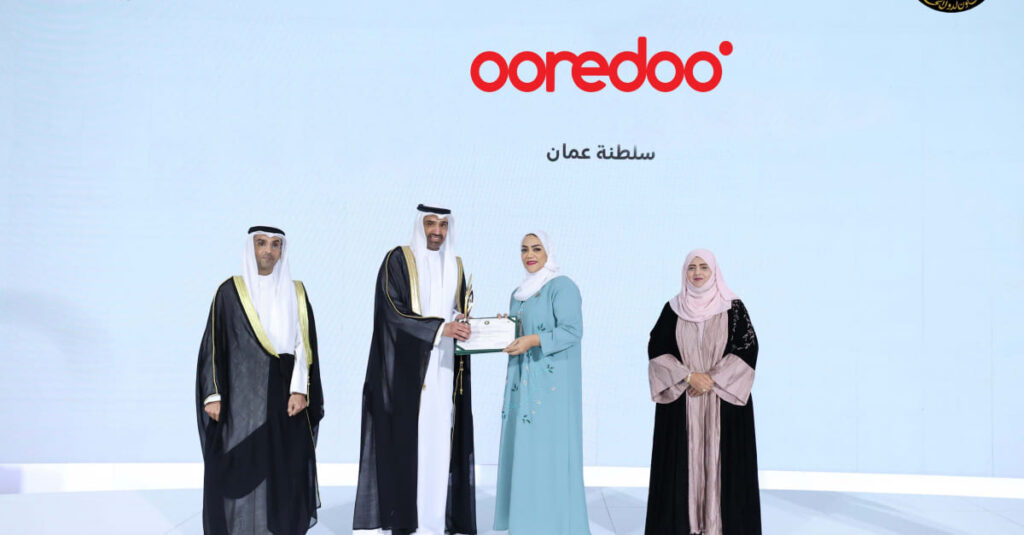 MUSCAT – Ooredoo's pioneering work to support communities across Oman has been honoured at a meeting of the GCC Social Development Forum in Riyadh, Saudi Arabia.

Nominated by the Ministry of Social Development in Oman, Ayesha Al Shoily, Head of CSR for Ooredoo received the award on behalf of the telecoms company. Ooredoo joined private sector companies, voluntary organisations and representatives from the commercial sector across the region in celebrating ground-breaking social projects.

The meeting brought together ministerial committees for civil services, social development and labour from across the GCC to enhance cooperation and recognize the efforts of leaders in the fields of work, development and social affairs. This was the first time that the committee meetings of the three sectors had been held simultaneously and aims to build strong collaboration in social, economic and digital services across the region. Ooredoo also expressed appreciation to the Ministry of Social Development for supporting and recognising the efforts of the private sector in contributing to the community through their CSR programmes.

Ooredoo's community projects were held up as a positive example of community engagement and working together to benefit of individuals, families and different charity associations across Oman.