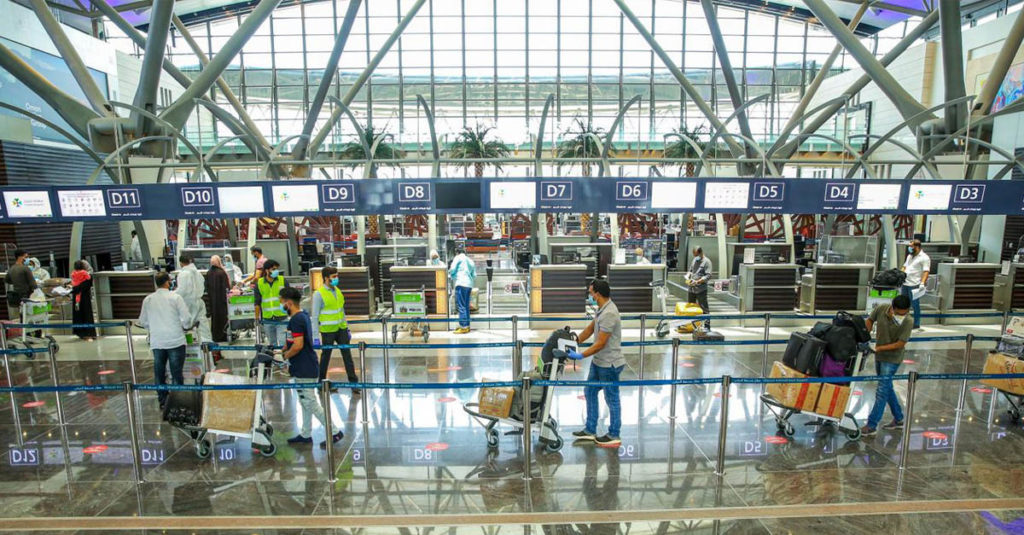 MUSCAT – Oman Airports today opened its doors wide to welcome travelers coming to the Sultanate from all around the world. The move coincides with ending the quarantine requirement. PCR test is still required to detect Covid-19 before or upon arrival in the Sultanate. Taking two doses of approved vaccines is mandatory to visit the Sultanate.

Easing restrictions marks the return of operating domestic and international flights by international airlines through Oman Airports. Muscat International Airport has implemented packages of measures and preventive requirements in line with the national efforts to prevent the spread of Covid-19 and to ensure safety and health of all passengers and airport's workers.

Saud Nasser al-Hubaishi, Vice President of Muscat International Airport said, "Imposing a set of strict precautionary protocols at Muscat International Airport and Salalah International Airport qualified us at Muscat International Airport to obtain international recognition as the first airport in the Middle East in application of health standards related to Covid-19. We are constantly updating these protocols and procedures in line with the international standards adopted in this regard and in harmony with the national precautionary measures approved by the authorities concerned in the Sultanate".