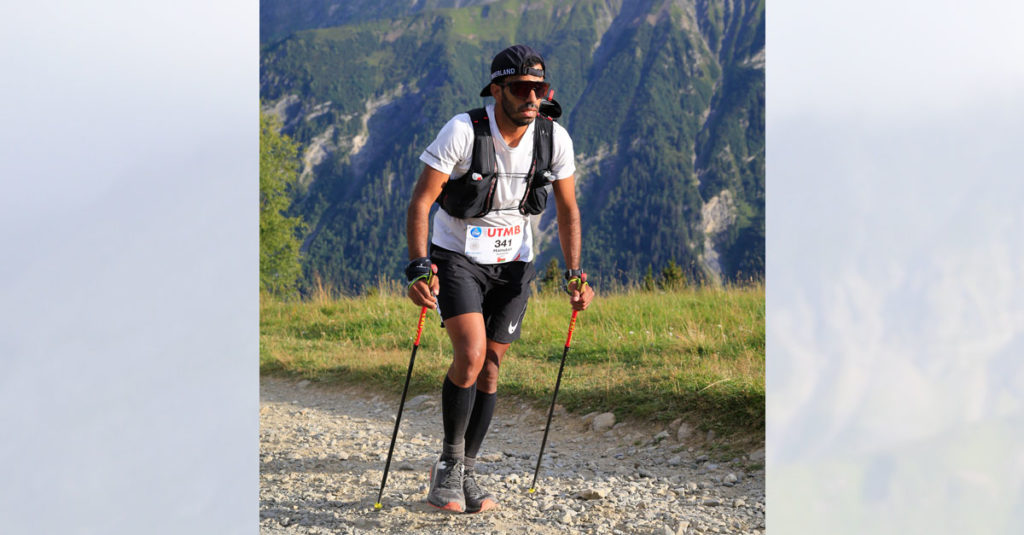 MUSCAT – Hamdan al-Khatri, Oman's top trail runner, has completed the arduous 170km UTMB® race in Chamonix, France. He crossed the line in a time of 41 hours, 14 minutes and 41 seconds after recording an average speed of 4.17km per hour throughout the race. Teammate Hamed Al Harthi had to withdraw after 127km and 32 hours of racing, just 45km from the finish.

Exhausted but proud as he reached the end, Hamdan unfurled the Omani flag in celebration. He said, "It is not easy, a very technical race. The terrain is very different to training in Oman, with a different climate to contend with but I finished and I'm delighted." The Omani pair, 31-year-old Hamdan and 62-year-old Hamed, was due to compete in last year's race but were forced to postpone the attempt due to Covid-19 and travel restrictions. Both had committed to training to prepare for the race despite the lack of competition.

Focused around the foothills of Mont-Blanc, this year's 170km race course challenged the athletes with undulating terrain leading to sharp uphill portions taking the athletes up to 2,500 metres with a total of 10,000 of elevation gain. The event, described as 'a mythical race, a unique experience', featured nearly 10,000 runners and is considered the showpiece meet for trail-runners around the world.

The race distance that both Hamdan and Hamed took part in saw around 2,300 participants. Both athletes have accumulated a wealth of experience in trail running marathons, competing in the inaugural OMAN by UTMB® in 2018 and at a variety of races around the world. Hamdan has raced at UTMB® Mont Blanc in 2019, when he was the first and only Omani in the 100km race. Hamed reached the summit of Mount Kilimanjaro earlier this year and has also competed in OMAN by UTMB®, in 2019, as well as Ushuaia by UTMB® in Argentina in 2019.
Prior to the COVID-19 pandemic, the Sultanate of Oman had gained a solid reputation as one of the world's newest and most exciting emerging sports and adventure destinations, with Oman by UTMB® attracting athletes from around the world and an impressive local contingent to test themselves on a brand-new course. The rugged landscape and well-designed routes, which follow traditional trails between villages in the mountains, were popular with marathon runners in 2018 and 2019 and remained open for locals to use for training and tourism after the race as more Omani athletes look to discover their potential and explore the country by foot.
(Source: ONA)