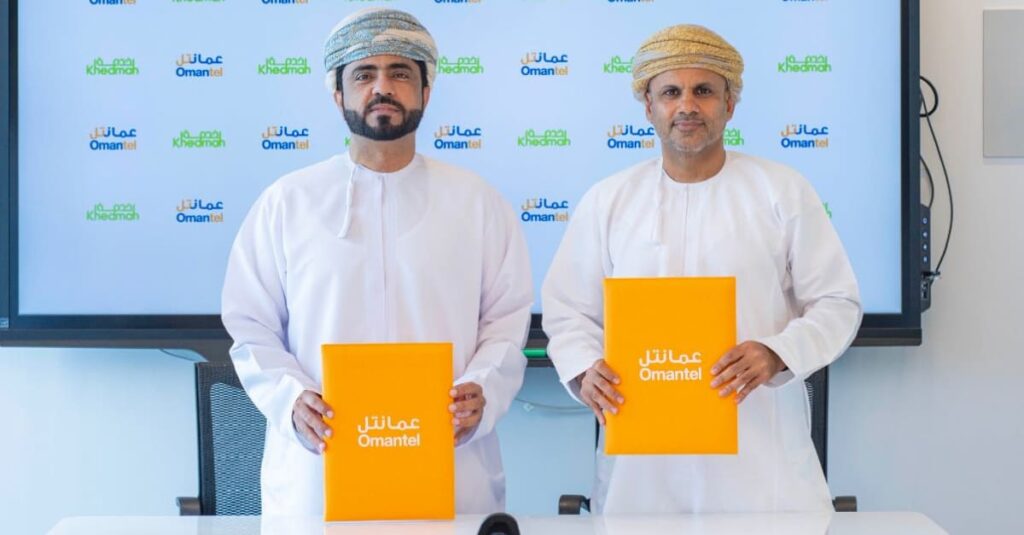 MUSCAT – A joint venture between Oman Investment and Finance Company (OIFC), Khedmah and Omantel will allow the Sultanate's largest Investment and Service Company to sell Omantel products in five branches, including Ruwi commercial district, Al Khuwair, Al Hail, Barka, and Sohar. In addition to diversifying Khedmah's telecommunications portfolio, the deal enables it to expand its presence in Oman's information technology industry. Saud Al Siyabi, the Chief Operating Officer signed on behalf of OIFC Khedmah, whereas Salim Qatan General Manager consumer sales at Consumer Business Unit at Omantel

Commenting on this, Saud Al Siyabi, Chief Operating Officer of OIFC, said: "As a result of this agreement with Omantel, we have expanded our addressable market and are opening up new growth prospects in these five areas in the Sultanate. The collaboration will increase our competitiveness in the region by delivering products that are specific to the market. Having these partnerships adds value to our business, resulting in incremental growth," said Al Siyabi. "There is tremendous potential in these regions, and we are now well positioned to extend our footprint by partnering with leading companies in this space," he added.

Through OIFC's strong network of 68 branches spread throughout the country, its well-equipped kiosks and other digital platforms, which include the popular Khedmah app, customers can easily pay their electricity, water and telephone bills, recharge their phones, and also pay their electricity prepaid meter bills. In addition, customers can make payments to the Public Authority for Social Insurance (PASI) and recharge any entertainment subscription.

With features that highlights OIFC's customer service standards, the Khedmah App is easy to download and simple to use, helping to promote the concept of a paperless payment system within the country. As a unified platform that offers a bouquet of services catering to both nationals and residents, Khedmah has been deploying comprehensive, goal-based plans that promote social inclusivity, drive sustainability and focus on innovation in services.