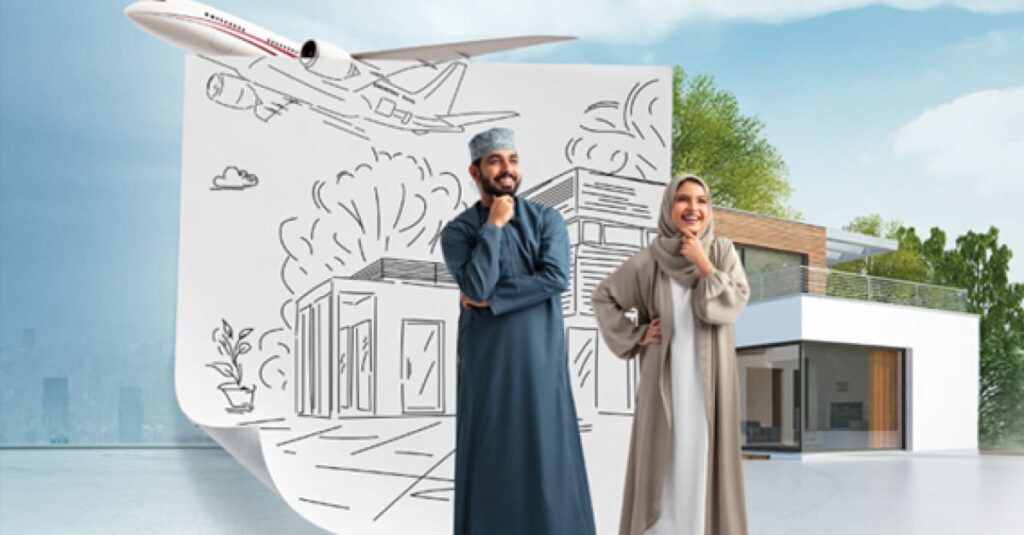 MUSCAT –Bank Muscat extended the discounted offers on Baituna and Personal Finance loans for first time borrowers till March 31, 2023.

In line with its customer-centric strategy of developing and offering the best services and facilities possible for its customers, the special offer features highly-competitive interest rates starting at just 4.25 percent for Baituna home loans and 4.5 percent on Personal Loans. It is available to Omani employees of government and quasi-government institutions as well as Tier 1 companies with salaries of RO 500 or more. Also, the bank offers reduced interest rates on short term personal loans starting at just 4 percent for 12 months.

On this occasion, Abdullah Tamman Al Mashani, General Manager – Products, Bank Muscat, said: "We are pleased with the positive feedback on the reduced rates on financing products. These offers are designed to give first time borrowers the opportunity to benefit from the financing facilities that best suit their needs. Bank Muscat is keen to follow up on the latest developments in the sector to meet our valued customers' needs and address their feedback on the services currently provided. Based on the feedback, the bank decided to extend these special offers to give more customers the chance to benefit from these services. Bank Muscat is delighted with their strong support and confidence in the bank and will continue to be responsive to customer needs and global financial trends."

Both first time borrowers and existing customers can easily apply for home finance by visiting any of the Bank's Baituna Sales Centres in Qurum, Maabelah, Barka, Sohar, Saham, Sur, Ibra, Nizwa, Ibri, Buraimi and Salalah or any Bank Muscat branch in Oman. Financing up to RO 500,000 and for a period up to 25 years is available to customers to construct or purchase new homes as well as to buy land for residential construction. Baituna is one of the best home finance options in Oman thanks to its fast processing, documentation and prompt disbursal of financing.

Customers who would like to apply for personal loans can visit their nearest Bank Muscat branch with the required documents including a salary transfer letter from their employer and their ID cards. Financing up to RO 200,000 is available to customers based on fulfilment of the eligibility criteria and the bank is well known for its speedy processing of applications.

Please go to https://www.bankmuscat.com/en/Pages/Loan-Calculator.aspx or call 24795555 to get more details about the loan options available to customers. As the leading financial services provider in the Sultanate for the last four decades, Bank Muscat has the largest banking network in Oman with 146 retail banking branches. With over 800 ATMs, CDMs and FFMs and state-of-the-art Internet and Mobile Banking, customers can meet the vast majority of their financial needs 24/7 from the ease of their homes or offices.