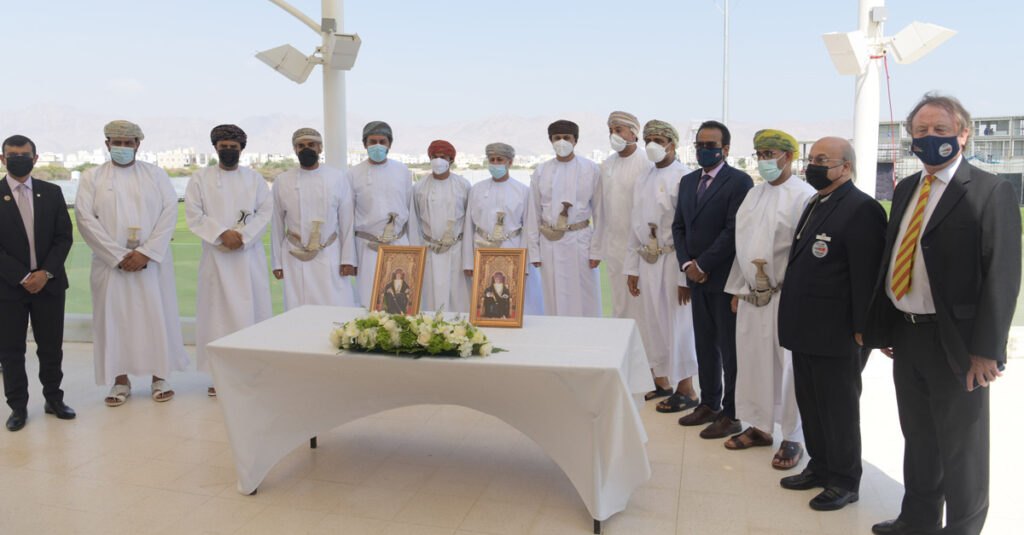 MUSCAT – Oman moved several steps closer to gaining greater recognition of the sport of cricket in the country when the Oman Cricket Club (OCC) signed a multi-sponsorship agreement — for the seventh edition of the ICC Men's T20- Cricket World Cup 2021 — with several top Omani companies at a signing ceremony at the Oman Cricket Academy held today (Monday), at Al Amerat.

The OCC signed the agreement with the companies: Oman LNG LLC, Oman Telecommunications SAOG, Oman India Fertiliser Company S.A.O.C, Jindal Iron & Steel Co. LLC, Sohar Port and Freezone and Sohar Aluminum LLC.

Chief guests
The chief guests at the ceremony included Abdulsalam Al Murshidi, minister of Oman Investment Authority and Basil bin Ahmed Al Rawas, undersecretary, ministry of culture, sports and youth and also Pankaj Khimji, chairman of the OCC board.
Signing authorities
Pankaj Khimji was the signing authority for the OCC. While the others for the respective companies were: Dr Amor Al Mataani, Ceo of Oman LNG Development Foundation; Aladdin
Abdullah Hassan Baitfadhil, vice president, consumer, Oman
Telecommunications SAOG; Khalid Mohammed Al Fanah, corporate sustainability manager, OMIFCO; Sanjay Anand, Coo and head, Jindaal Shadeed Iron and Steel LLC; Ahmed Al Musalmi,  Ceo, Sohar International LLC; Omar bin Mahmood Al Mahrizi, Ceo, SOHAR Free zone / Deputy Ceo, SOHAR Port and Ayad Ali Al Balushi, chairman, Sohar Aluminum LLC were present as the signing authorities of the respective sponsors.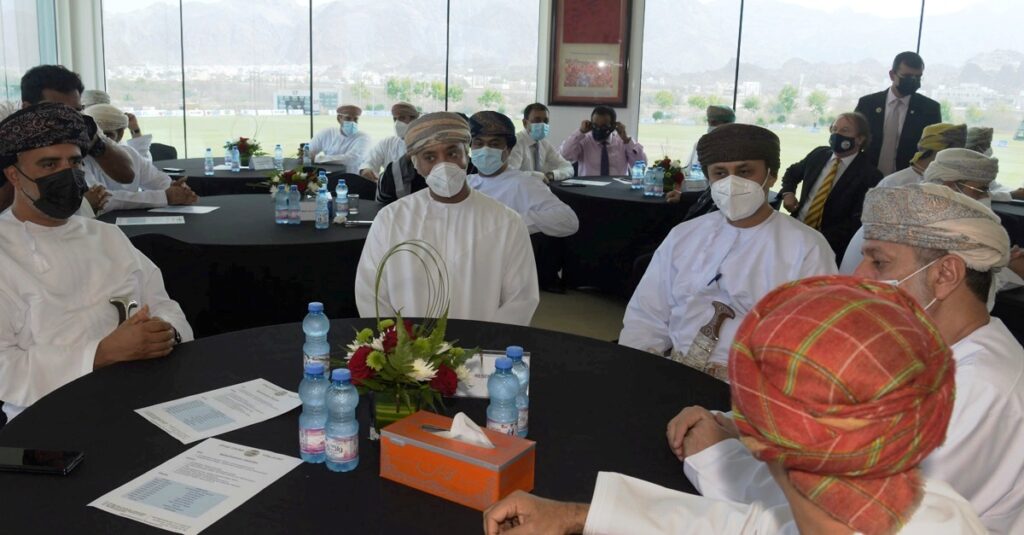 Help gain recognition for cricket in Oman
"The ICC T20 World Cup 2021 is one of the major events hosted in Oman and will be extremely instrumental in gaining recognition for the sport in our country. Striking sponsorship with leading companies will only help us put for the best for our participants and viewers of the game."

T20 World Cup on October 17
The T20 World Cup Cricket hosted by the BCCI in Oman and the United Arab Emirates kick starts on this October 17.

About Oman Cricket board
Oman Cricket was formed in 1979 with the late Kanaksi G. Khimji as President and the other founder members. The first patron in chief was the late His Highness Sayyid Abbas bin Faisal. Oman is currently the 38th associate member of the International Cricket Council (ICC) and has International Status in Twenty20 from 2015-2017. 
Oman became an affiliate member of the ICC and associate members of the ACC in 2000 at the ICC Annual Conference, held in Melbourne, Australia (June 2014)
Website – https://www.omancricket.org
Instagram – https://www.instagram.com/omancricketofficial/
Facebook – https://www.facebook.com/Oman-Cricket-464747200238334
Photos: V K Shafeer