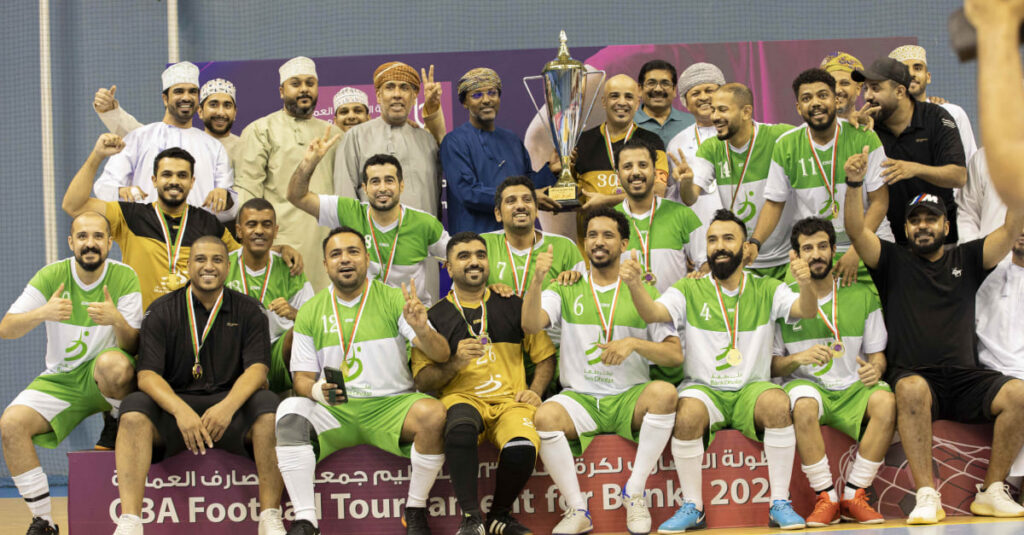 MUSCAT – Oman Banks Association (OBA) organised football tournament for banks recently at the indoor hall of Sultan Qaboos Stadium in Bousher with participation of 12 banks operating in the Sultanate and the Central Bank of Oman.
OBA aimed to enhance the relationship and partnership among banks, promoting all kinds of sports and create a friendly competitive sporting environment for bankers to participate and compete in.
The final matches of the tournament witnessed fierce competition between the finalist teams. Bank Dhofar took the first place, followed by the National Bank of Oman at second place, and the third place Bank Nizwa. A special ceremony was held under the patronage of HE Tahir Salim Al Amri, Executive President of The Central Bank of Oman, to distribute gifts and trophies to the winners.
Oman Banks Association is a non-profit professional association created to represent the banking sector, promote Omani banking activities, coordinate with the regulators on matters of policy and strategy, and support banking excellence in Oman.