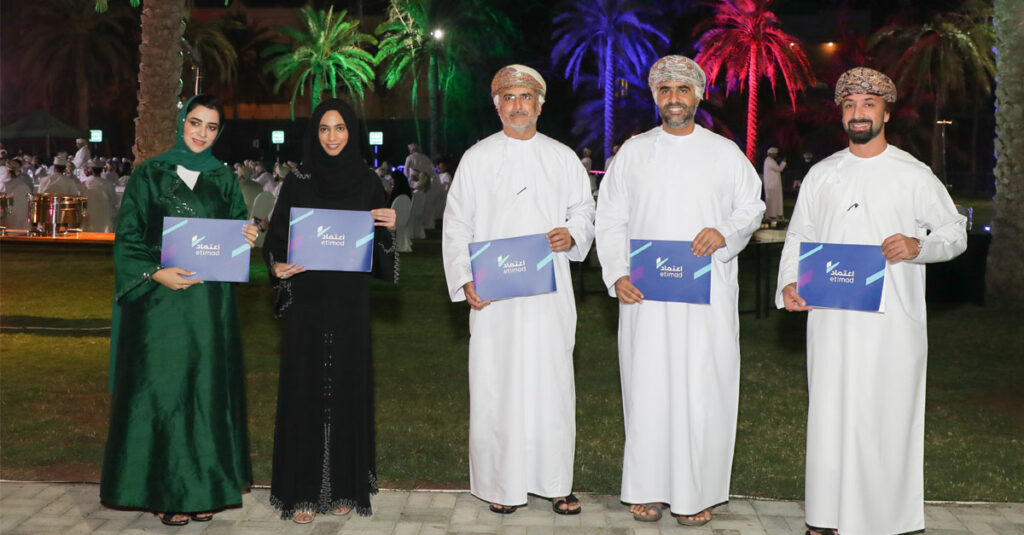 MUSCAT –  Oman Arab Bank (OAB) proudly announced the graduation of several of its employees from the prestigious Etimad programme. The programme stems from a government initiative with the key objective of preparing qualified Omanis for leadership positions.

Highlighting the importance of this achievement, Essam Al Busaidi, Head of the Human Resources Division of OAB, said, "OAB has always strived to ensure that its employees are provided with the opportunity to be a part of programmes that support the enhancement of their leadership skills. Through this endeavour, we can play an integral role and contribute towards building the leaders of tomorrow by equipping them with the required skillsets. Moreover, the programme reinforces the Bank's commitment towards training and upskilling Omani talent to build a dynamic team and strengthen its position as a leading banking institution in the Sultanate."

"On behalf of OAB, I would like to extend my warmest congratulations to the graduates and wish them further growth and success for the future. Together, we can build a better and brighter future for generations to come," he added.

Etimad is a prestigious leadership programme aimed to empower Omanis in middle and senior management positions to assume leadership roles within the private sector. The programme's goals are aligned in collaboration with representatives from the private sector, as well as public sector policymakers, to prepare national talents for leadership positions in the private sector. Participants attend several classroom and distance learning courses that focus on acquiring leadership skills, over three weeks.

Graduates of the latest Etimad programme include Sumaiya Al Riyami from the Human Resources Division, Khalil Al Balushi from the Internal Audit Division Al Shaima Al Shuaili from the Compliance Division, Saqar Al Harasi from the Banking Operation Group, Hamida Al Balushi from the Credit Administration Department, Mohamed Al Abri from the Retail Banking Division, Khalil Al Balushi from the Internal Audit Division and Ammar Al Zadjal from the Corporate & Institutional Banking Division.

The Etimad programme saw the delivery of high-level training and qualifications to graduates, in collaboration with international and local institutions that specialise in management and leadership skill training.