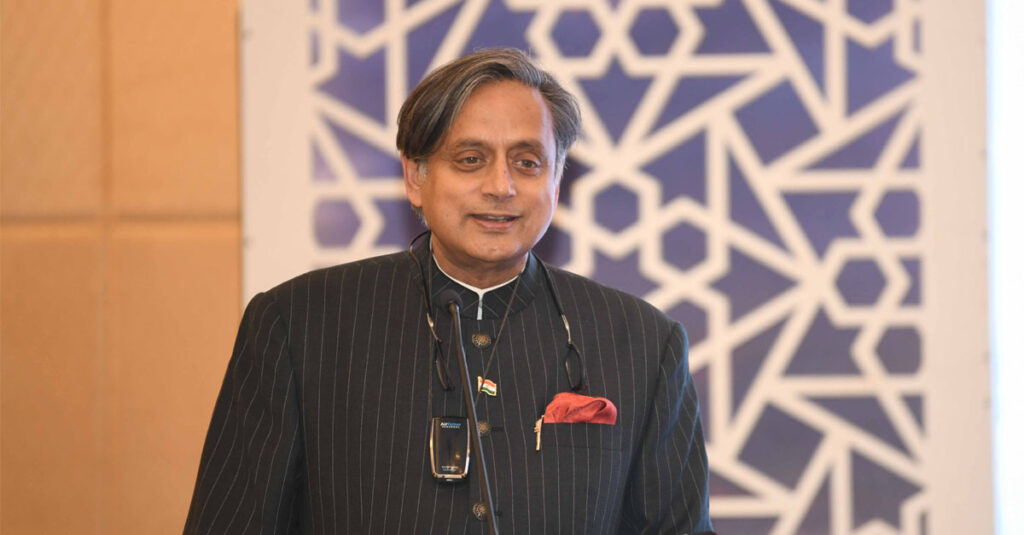 "A voice of peace – doesn't believe in fireworks!"
"Beautiful and sparkling!" That is how Indian Member of Parliament, Dr Shashi Tharoor, described Oman during his recent visit to the Sultanate to attend an event organised by Badr Al Samaa Group of Hospitals to celebrate 20 years of operation in Oman. The event was also attended by Oman's health minister, Dr Ahmed Al Saeedi, the chief guest.

Voice of moderation
Dr Tharoor added that Oman "has always been a voice of moderation and a voice of peace."

Doesn't believe in fireworks
"It does not believe in fireworks," he stressed, noting that Oman believes in "calmness, deliberation, cooperation, co-existence, and harmony, which are very important, especially in the context of what we are suffering today".

Always beautiful
This is Dr Tharoor's "sixth or seventh" visit to Oman in the last decade. And it is just as beautiful as it always was, he said lavishing praise on the Sultanate. He also noted that the people were upbeat about the economy, thanks to the rise in oil and gas prices.

Seen Oman at close quarters
"I've seen Oman closely at work for a long time, and indeed, one of my visitors here was the former ambassador to the United Nations, Lyutha Al Mughairy, who in her earlier incarnation had worked with me at the United Nations Department of Public Information," Dr Tharoor, a former United Nations Under Secretary General for Communications and Public Information under erstwhile Secretary General Kofi Annan, said.

Former minister
Dr Tharoor also served as minister of state for external affairs and as minister of state for human resource development. He currently serves as the chairman of the Standing Committee on Information Technology and the chairman of the All India Professionals Congress.
Photos: V K Shafeer