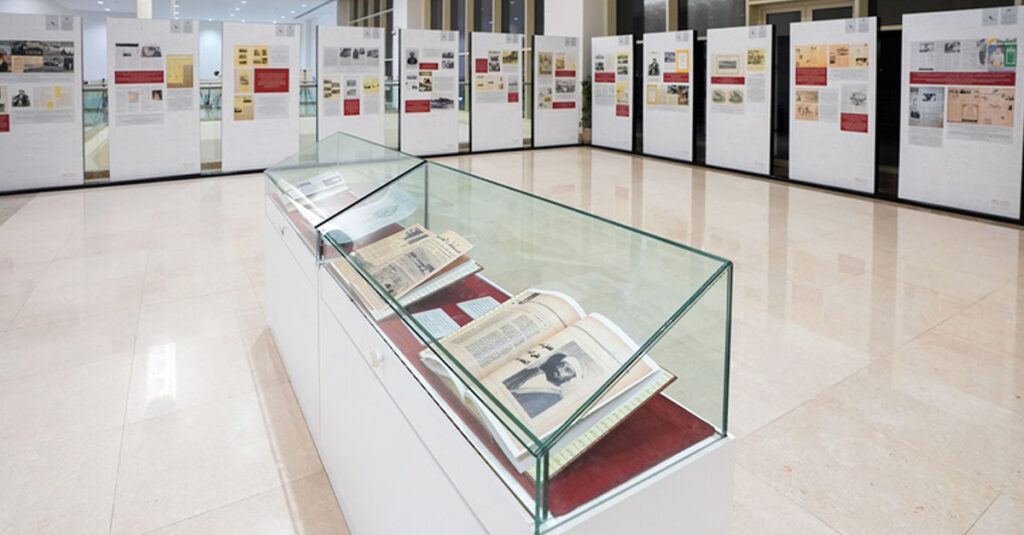 MUSCAT – The National Records and Archives Authority (NRAA) participated in the exhibition held on the sidelines of the 31st Congress of the International Federation of Journalists (IFJ) at the Oman Convention and Exhibition Centre. The congress is hosted by Oman, represented by the Oman Journalists Association (OJA).

Dr Hanan Mahmoud, NRAA's Director of Records Exhibitions Department stated that the exhibition contains a valuable collection of press articles released in Omani newspapers and magazines since the founding of Al Najah newspaper in 1911 by Sheikh Nasser Salem Adiem Al Rawahi Al Bahlani. She added that the exhibition displays articles and news released in the local press of East Africa like Al Falaq newspaper, Al Nahda newspaper, the official Gazette, Al Maarifa newspaper and other newspapers that were established since the seventies.
The exhibition, she added, sheds light on press from various areas of the world by displaying articles and news about Oman and its sultans. Those articles are released in the first pages of some European, American and Asian newspapers since 1841.

Dr Hanan concluded that the exhibition includes more than 66 records that vary between news, articles, correspondence, photos and drawings extracted from local, Arab, Asian, European and American press.
(Source: ONA)