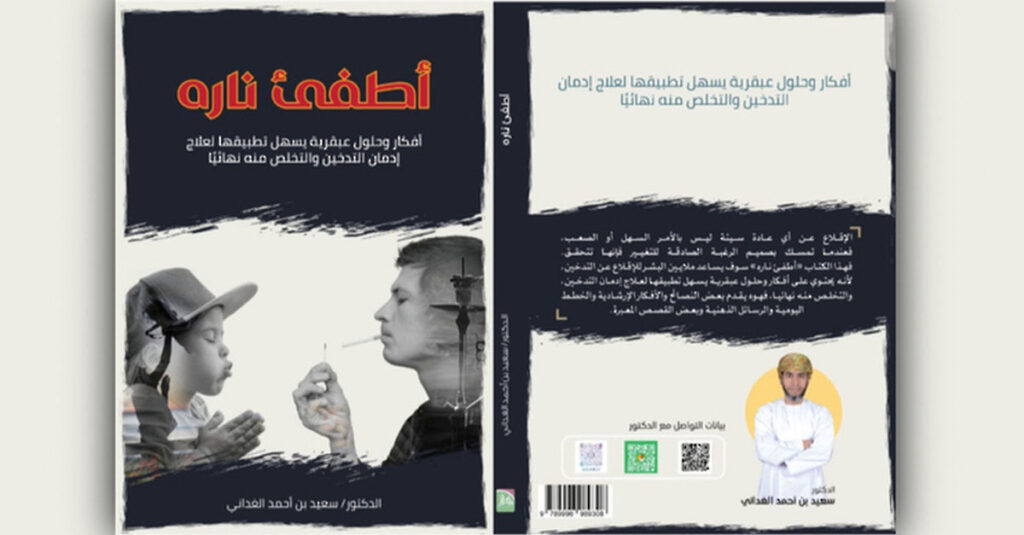 MUSCAT – A new book authored by Dr Said Ahmed Al Ghaddani takes up the issue of bad habits and how to overcome them.

Published by Injaz Printing and Publishing, the book picks up the example of smoking as one of the worst common habits that can be tackled in specific ways, so that, even an addict can be terminally rehabilitated. "To drop a bad habit, it all depends on sincere desire," said Dr. Said in the introduction of the book, noting that the book, titled "Extinguish its Fire", comprises smart ideas and genius solutions that can be applied in the treatment of smokers wishing to get rid of the habit once and for all.

The book offers general advice, sets daily goals, sends mental messages and cites impressive stories. It portrays sound educational, spiritual and social examples of action that can help a smoker give up smoking.
(Source: ONA)