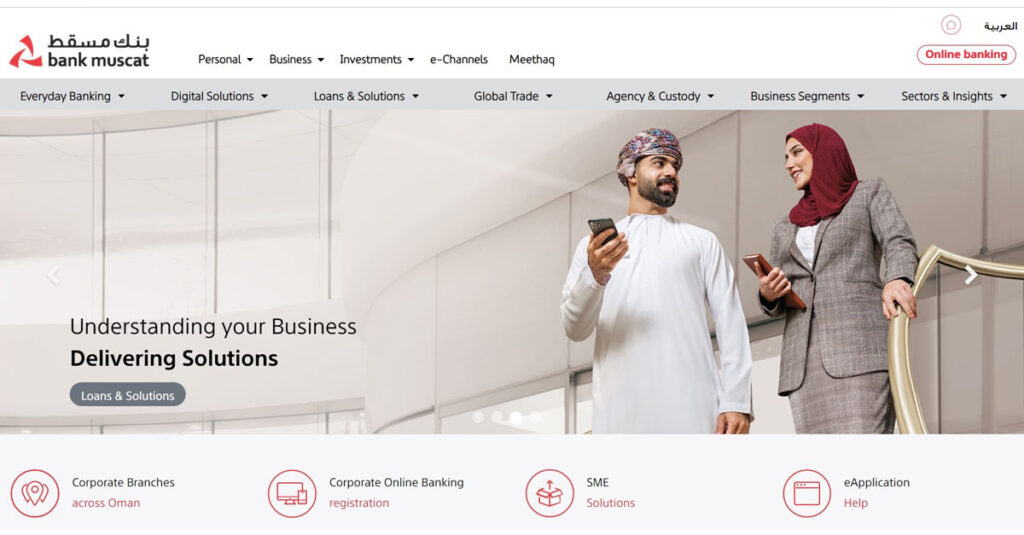 MUSCAT – Bank Muscat continues to launch new innovative financial services and solutions that simplify corporate banking. As one of the enduring successes of the Sultanate's Renaissance, the bank has been playing a key role in transforming the Omani banking sector with a number of innovative products and services over the past four decades. Bank Muscat enjoys the enduring trust of government institutions, corporates and SMEs who have been partners in the bank's journey since the very beginning, and its constant development over the years. Today, Bank Muscat is the largest financial services provider for corporates in the Sultanate.

Bank Muscat is proud to have contributed significantly to the emergence and establishment of many institutions that are leading institutions in the private sector today. The bank is contributing steadily to the implementation of their production plans in addition to contributing to the support of government institutions as a part of the vital role the bank is playing in supporting Omani Renaissance. Bank Muscat is proud to collaborate with corporates across various sectors such as oil and gas, power, water, mining, transport and telecommunications, airports, free zone development and industry.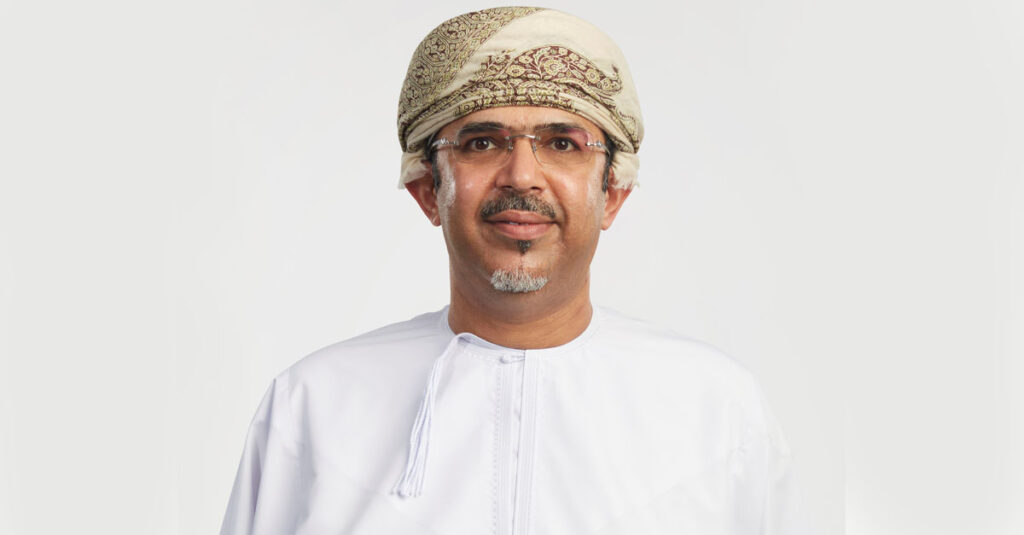 Today, Bank Muscat offers a wide range of corporate banking products and services including term loans, working capital facilities, overdraft, asset finance, agency and custody services, import and export services, bonds and guarantees among others. The bank maintains a leadership position enabled by its deep sectoral expertise, innovative structuring capabilities and sound due diligence techniques thus catering to the long-term financing requirements of various projects in the Sultanate.

Speaking on the occasion, Ahmed Faqir Al Bulushi, Chief Banking Officer, said: "Bank Muscat has strengthened the Sultanate's banking sector as an Omani institution, which provides a full suite of banking products, services and solutions. One of the great success stories of the Sultanate's Renaissance, Bank Muscat has become a trusted corporate banking partner to government institutions and corporates, both big and small, over the past four decades. We are delighted to further build on this success and continue launching new world-class banking services and solutions that fulfill the complex requirements of our valued customers so as to realise the ambitious goals of Oman Vision 2040."
Speaking about the digital transformation of the banking sector, Ahmed Faqir Al Bulushi said: "During the past few years, the world has witnessed many challenges that helped accelerate digital transformation due to the growing need to provide unlimited access for all regardless of their circumstances. Digital solutions are playing an ever bigger role in economic growth and development with more and more corporates around the globe boosting their internal efficiencies through digitalisation. We are excited to see more and more of our corporate banking customers using digital solutions to enhance business efficiencies and scalability. Going ahead, Bank Muscat will continue to support the business sector by launching new and innovative digital solutions that further enhance the ease of banking."

One-stop banking
As part of its efforts to enhance convenience and add value to services offered to the government, large corporates and SMEs, the bank has four exclusive corporate banking branches located in the major business hubs of the Sultanate. Staffed by highly-experienced Omani nationals, these corporate branches are a one-stop shop for all types of business banking requirements, ranging from a simple account opening to availing of credit facilities and more complex transactions such as trade financing and the issuing of Letters of Credit. The bank's services are also available through its other branches across the Sultanate as well as Corporate Online Banking. Most importantly, all corporate customers have a dedicated Account Relationship Manager. This ensures the prompt and effective resolution of their banking needs and requirements.

New solution-oriented website
In 2021, the bank launched its new Corporate Banking website, which features a modern design, simple and user-friendly content, easy navigation, and interactive application forms for existing and prospective customers to apply for availing banking products and services. The site provides direct links to a large range of services and solutions including Corporate Online Banking, Business Loans and Solutions, Trade Finance, Agency and Custody Services, Sectoral Insights and Customer Testimonials. The bank's corporate customers can easily access its eApplication for various trade solutions, in addition to various other application forms for various banking services, checklist of documents required, and other guides and tutorials. The new website aims to provide an engaging experience and will help the bank's existing and prospective customers to find all essential information effortlessly as well as place requests for the services that can best serve their corporate banking needs.

Digital banking platform
The bank's cutting-edge Corporate Banking products, services and solutions are backed by a powerful digital banking platform that provides non-stop 24/7 access to corporate banking. The immense benefits of the currently ongoing digital shift include increased efficiency, cost reduction, accountability, speed and scalability. The corporate online banking platform facilitates real-time account details, transactions in local or foreign currencies as well as bulk payments. It must be noted that the online banking platform features the latest technologies with excellent security features.

Bank Muscat also has a large suite of solutions and services including the state-of-the-art Business-to-Business (B2B) Connect platform, which addresses the transactional requirements of large Government, institutional and corporate entities. The B2B Connect platform enables institutions and large corporates to build an efficient and robust payment and reconciliation system that is integrated with their ERP; other digital solutions such as Remote Deposit Capture (RDC) online cheque clearing solution and the Direct Debit solution. The bank's online Corporate Banking platform and the B2B Connect solution also facilitate salary payments for employees through a secure payment channel under the Wages Protection System (WPS) as mandated by the Central Bank of Oman and the Ministry of Manpower.

Bank Muscat recently launched its next-generation Transaction-banking platform, which offers a comprehensive suite of advanced digital solutions that includes payment, account services, collections and receivables, liquidity, single view accounts and trade solutions for the corporates, SMEs and government institutions. The platform will greatly help customers to streamline their operational processes, reduce business complexities and minimize costs. The bank also offers a full suite of Global Trade Services to its Corporate Banking customers to facilitate trade and the economic growth and development of Oman. These include international trade finance and lending solutions to the bank's institutional clients in both developed and emerging markets, making it a leading market player in the region.

Customer-centric vision
In 2019, the Bank launched its Global Relationship Management Programme as part of its customer-centric vision. This has created synergies across different departments of the bank to provide customised solutions to corporate clients. This enables the bank's corporate business partners to have a single point of contact at the bank through their dedicated Global Relationship Managers, greatly improving their banking experience.

Better service, every day
Over the years, Bank Muscat has been working steadily to further improve its portfolio of services and solutions in line with its vision of serving its customers better, every day. The bank's new services and solutions are based on customer feedback and needs as well as global trends. By capturing the Voice of the Customer, the bank connects and engages with its customers at every touchpoint in the customer journey. Bank Muscat is continuously trying to improve customer experience as part of its customer-centric vision and will keep on introducing new products, services and features that further enhance the customer experience and boost their confidence and trust in the bank.