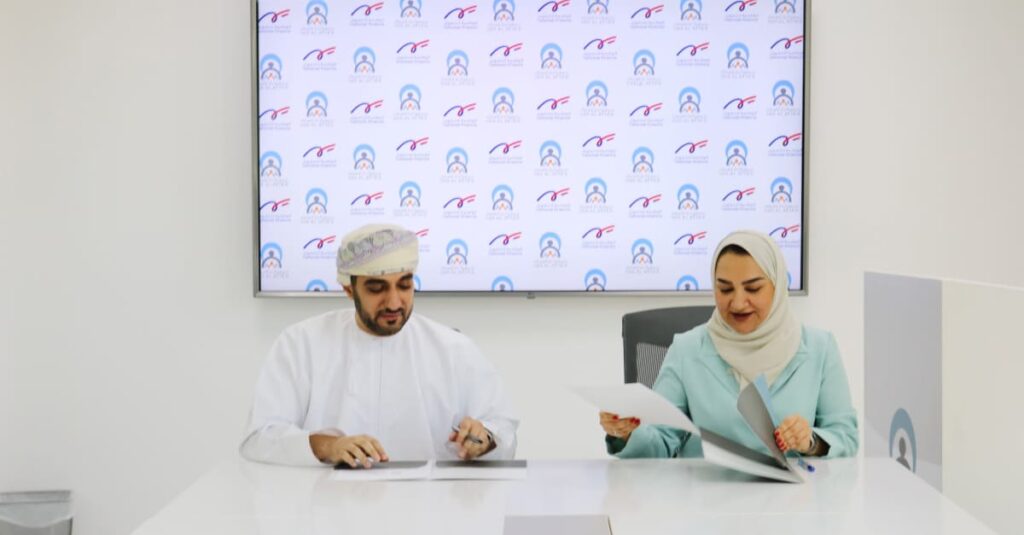 MUSCAT – National Finance recently signed an agreement with Dar Al Atta'a to support its 'Tamkeen' program. As part of this initiative, the organizations will extend relief to families hailing from Sanaa Bani Ghafir in Al Khabourah who were adversely affected by Cyclone Shaheen. The agreement was signed by Tariq bin Sulaiman Al Farsi, Chief Executive Officer of National Finance, and Maryam bint Issa Al Zadjali, Chairperson of Dar Al Atta'a, in the presence of key personnel from both organisations.

This partnership marks a significant milestone in the leading financial institution's active participation in social welfare initiatives, under its 'Imtidad' corporate social responsibility wing, that contribute to the community's well-being and economic progress.

"National Finance is deeply committed to supporting the communities we serve," Tariq bin Sulaiman Al Farsi commented on the occasion. He added, "As part of 'Imtidad', we are pleased to join hands with Dar Al Atta'a to help improve the living conditions and quality of life of cyclone-affected families in Sanaa Bani Ghafir. Together, we will work tirelessly to support the community on its path to recovery. This collaboration reflects our deep understanding of our social responsibility and our aim to provide a helping hand to uplift communities across the nation."

Cyclone Shaheen wreaked havoc in several regions across the country in 2021, leaving remote towns devastated in its wake. As part of the 'Tamkeen' program, supported by National Finance, Dar Al Atta'a aims to assist families of Sanaa Bani Ghafir in Al Khabourah by providing financial aid to improve their economic standing, offering essential services and reestablishing a safe residential area for the community to thrive in.

The value of this partnership is enriched by the longstanding relationship between National Finance and Dar Al Atta'a. Having collaborated on several charitable and welfare initiatives over the years, they have been instrumental in empowering communities and providing aid for the flourishment of different segments in the society. Their combined efforts have spanned across community welfare, education, women's empowerment campaigns and green sustainability initiatives, and have achieved exceptional results in the past.