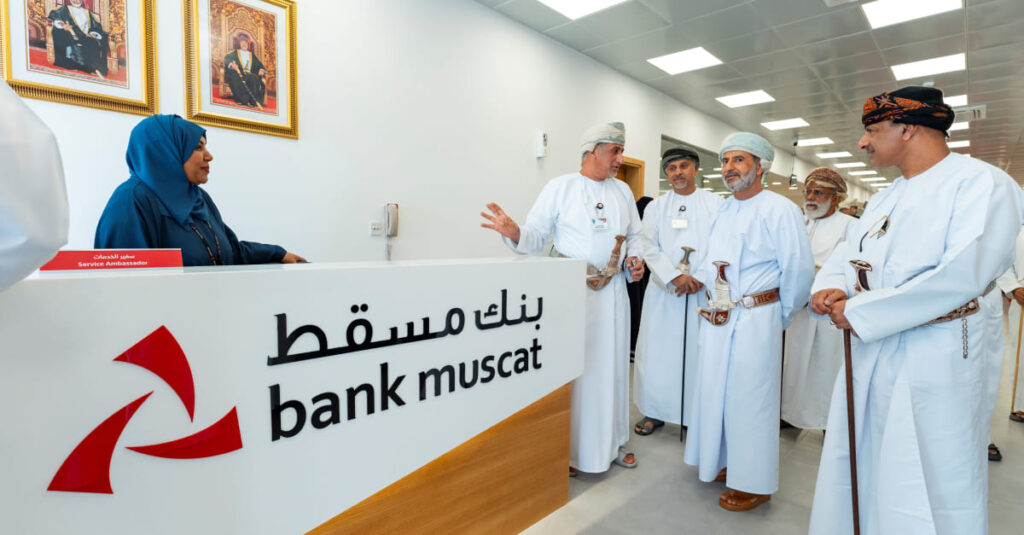 MUSCAT – Bank Muscat continues to strengthen its branch network spread across the Sultanate by opening new branches to keep pace with the population growth and urban expansion witnessed in the governorates. With the aim of providing the best banking services and facilities that meet the needs of valued customers and provide a unique banking experience, the bank celebrated the opening of a new branch in Al Khoudh-6 in Wilayat of Seeb under the auspices of Sheikh Eng. Uday Hilal Nassir Al Maawali, the Chairman of Medical City for Military and Security Units, and in the presence of Ahmed Faqir Al Bulushi, Chief Banking Officer at Bank Muscat as well as other executives from the Bank. This branch is an extension to the branches already exiting in Seeb amounting to 25 branches.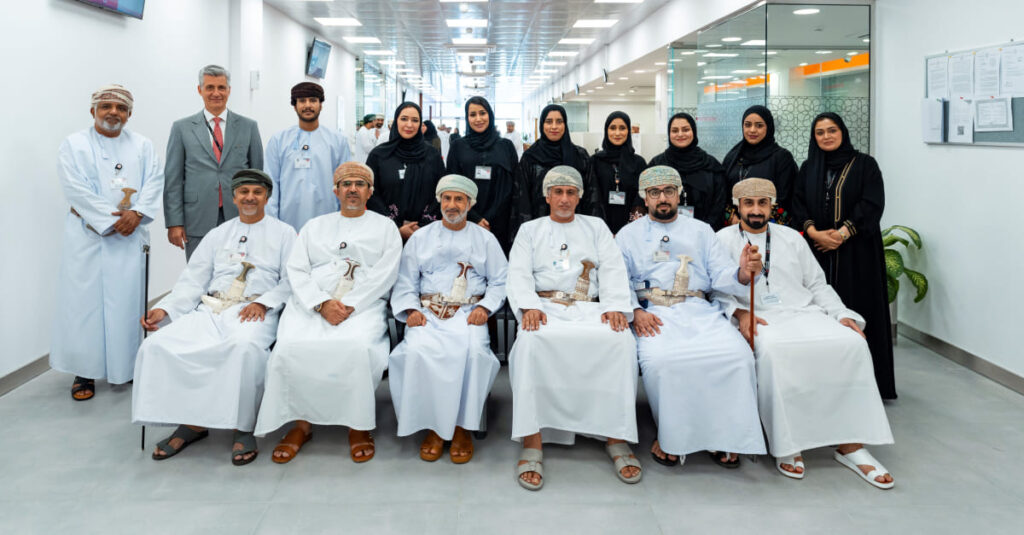 Al Khoudh-6 is a relatively modern area, witnessing a population density and active commercial traffic due to its proximity to Sultan Qaboos University and a number of services, social and commercial buildings. Therefore, the branch is situated in the middle of the area to meet the different needs of customers, noting that this branch is characterized by its modern design and its large space that gives customers a distinctive banking experience. It is equipped with cutting-edge devices that allow customers to complete their banking transactions in a comfortable atmosphere.

The new branch in Al Khoudh has a center for Asalah Priority Banking customers manned by relationship mangers to process transactions efficiently in no time. The branch also includes dedicated desks for "Baituna Home loans" and "Najahi Business Banking", and a desk for insurance services. The branch is also designed to facilitate access of people with disabilities to all branch services, including ATMs and CDMs, as part of Bank Muscat's strategy to provide a unique banking experience to all segments of society.

Speaking on the occasion, Abdulnasir N. Al Raisi, General Manager – Personal Banking, Bank Muscat, expressed his pleasure on the opening of the new branch in Al Khoudh-6 which comes in line with the series of recent inaugurations of new branches across the different governorates. He said: "The opening of new branches indicates the tireless efforts of the bank to expand its branch network and bring banking services closer to customers while providing a comfortable environment for completing banking transactions. Al Khoudh -6 branch is located in a distinguished area in order to make banking services accessible to customers living there. The bank will continue to open more modern, spacious, technologically-equipped branches to meet the needs of the bank's growing customer base."

Over the past period, Bank Muscat inaugurated new branches in Al Hail and Al Amerat in Muscat and celebrated the relocation of Sinaw, in Sharqiya North Governorate, as its branch network constitutes a significant channel to communicate with customers and provide them with the various banking services.

As the leading financial services provider in the Sultanate of Oman, Bank Muscat has an extensive branch network of 178 branches and more than 820 devices, including ATMs and CDMs, distributed throughout the country. Thanks to this strong and extensive network, Bank Muscat is the first choice for more than two million customers. The bank also plays a key role in promoting financial inclusion through its innovative products. It is constantly updating its digital channels to enhance customers' banking experience. As of now, there are more than 1.6 million customers benefiting from a wide range of services offered through digital channels, including bill payments, local and international money transfers, and applying for new products and services. Premier banking customers can especially benefit from Private banking, Asalah Priority banking, and Al Jawhar Privilege banking.

To keep pace with current and future developments, Bank Muscat constantly develops its products and banking services to meet customers' needs. For its diligent efforts in this field, the bank has received awards from various local, regional and international institutions. Forbes Middle East ranked the bank one of the top 50 banks and the 100 largest companies in the Middle East. Also, the bank was recently awarded by MEED with the Best Retail Bank in Oman, besides other awards confirming Bank Muscat's leadership in the Omani banking sector.