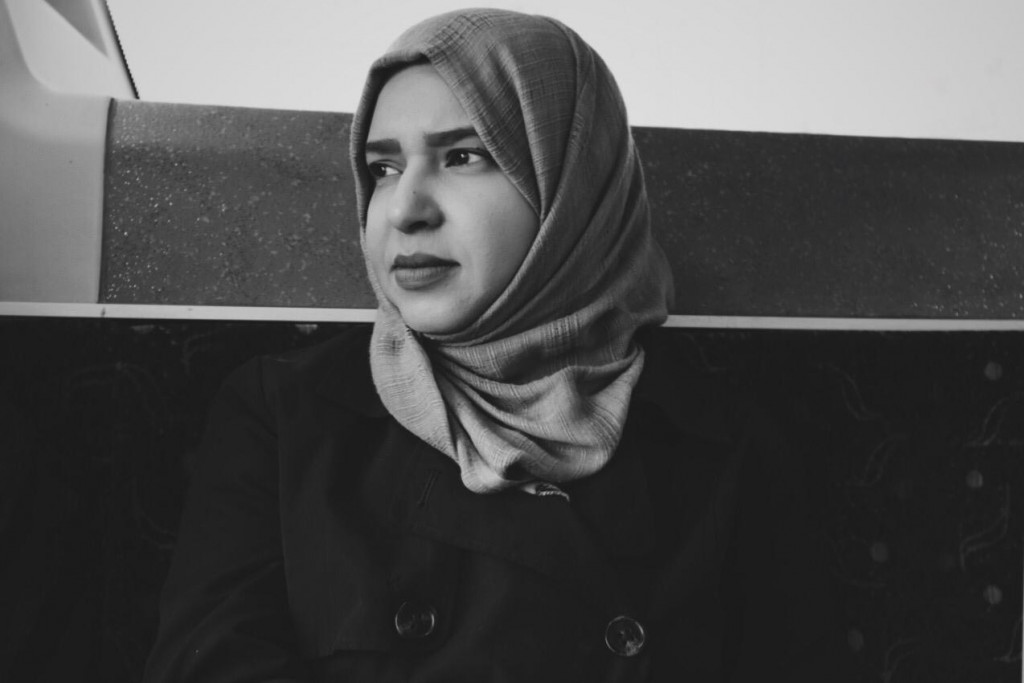 Muna Al Bulushi
A little over 12 years back, Muna Al Bulushi, then 33, was working in the precious metal testing and hallmarking section at the directorate general of specifications and metrology, at the then ministry of commerce and industry (currently renamed to ministry of commerce, industry and investment promotion). Little did she realise then that she was going to be literally transported into a world of gems in just under a year's time. "To be frank, I have actually stumbled into this world of gemology," Muna Al Bulushi candidly tells the Purple.
A happy coincidence
What Muna means is that she never chose to be a gemologist – it was one of a happy coincidence that she got into this world of shine and sparkles and has never looked back ever since.More than that she is entitled to a very special space in this field as she is said to be the first-ever Omani woman gemologist too. "I didn't choose to be a gemologist – it just happened to be a coincidence that I got into this field. In my previous work (precious metal testing and hallmarking) there was only one gemologist in the lab and the ministry wanted to start a gemological lab. That meant there was a requirement for more gemologists. So, in November 2008, the ministry sent me to Thailand to do my Graduate Gemologist (GG) course. And that year itself, I got my GG 'diploma' certificate. When I returned, I was transferred to the new lab – gemstone testing lab – as a gemstone specialist. My colleague and I started working at this lab.
A sparkling world
"Until then I did not have a clue about the world of gemstones, but when I got into the subject, it was quite a revealation. Not only was I thrilled to learn everything I could about it, I felt that it was a task that was tailormade for me, although I could not figure out why I never thought of it before," Muna wondered.Maybe, God was slowly preparing her for this sparkling world. And without doubt, the world of gemstones, despite its many challenges, is one world where you can be part of the world's costliest and prettiest stones without ever having to purchase them. Perhaps, you may even get a chance to hold some of the most precious stones in the world.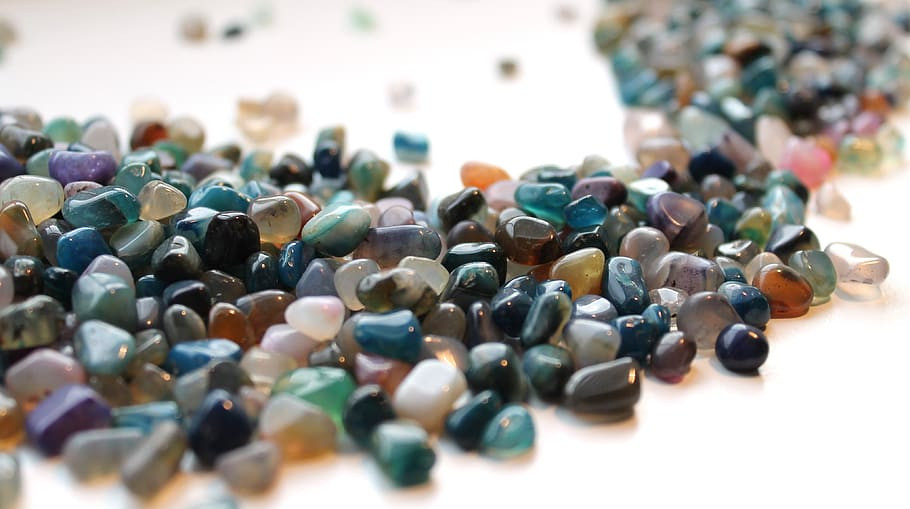 A passion for precious stones
The more she got to learn about it, the keener her interest in stones and soon this blossomed into a passion for precious stones, which now seems to have taken her to an entirely different world, something she never knew existed. Currently, she is happily employed at a high-tech lab, and she is also hoping that one day she will get to own a special gem shop of her own.
Planning for MBA
Muna is originally a chemist. She has a diploma from the Oman Technical and Industrial College, and it was in addition to this that she holds the graduate gemologist diploma. Currently, she is planning to get her MBA in project management.
Transported to a magical world
"The world of gems is really an astonishingly beautiful one. Last September I got an excellent opportunity to be a member of a new, high-tech lab — the Gulf Institute of Gemology," Muna noted."I am proud to be the first Omani woman gemologist – and this is thanks to the Almighty and to my country. As I said, I didn't choose to be a gemologist — it was just a coincidence. But it was the happiest coincidence in my life. I truly love this world of gemstones," she enthused. Peering through the microscope, she is transported into a magical world, where she searches for new and beautiful inclusions in Oman's gemstones' arena.
Truly cut out for the job
Although, she claims that she didn't choose to enter this world, somehow, she seems to be cut out for it. "The gemstone world is really a wondrous one – and it has made a huge impact on my life," Muna, who is married with three kids – two daughters and a boy – confesses.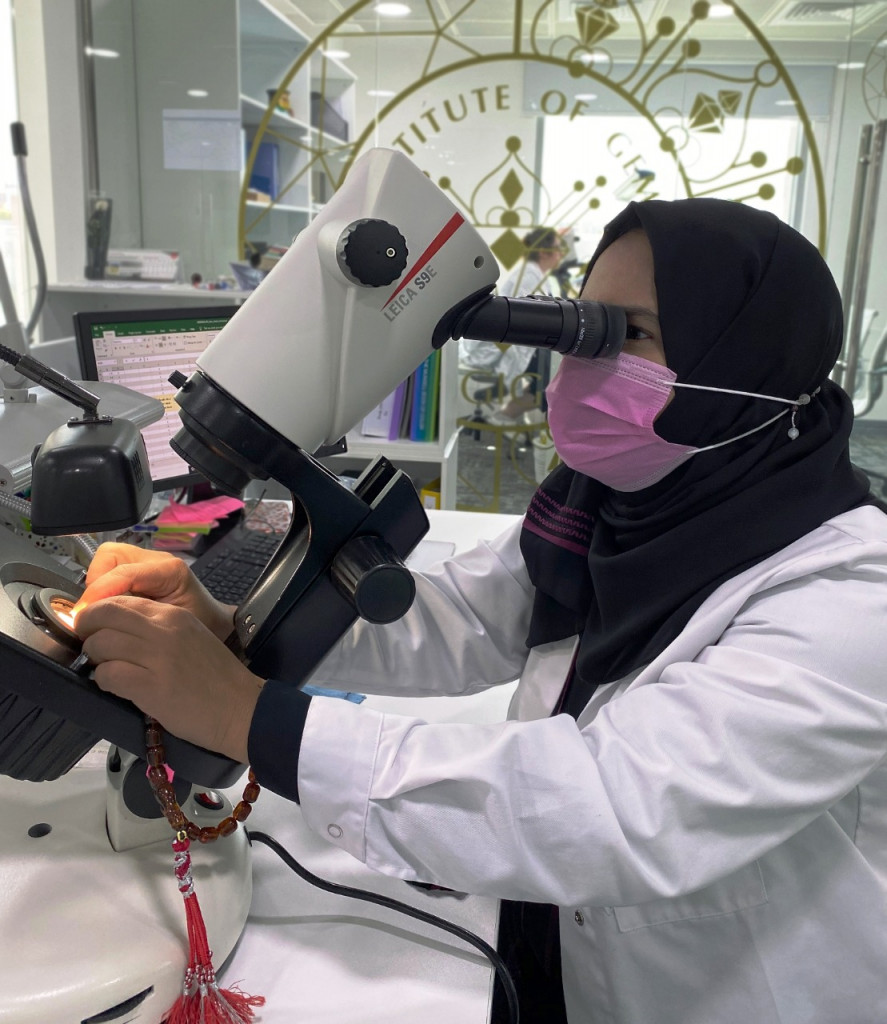 Diving daily into a sea of stones
Since joining the Gulf Institute of Gemology, Oman's first high-tech gemstone lab, Muna's career has turned for the better."As a senior gemologist, my work is to test different gemstones and diamonds and also different types of stones. "I would describe my work as a daily adventure into a world of stones. You get to see different stones with different colours. We also research into the various aspects of the stones," Muna said, noting that her work also included providing detailed explanation to customers about their stones. "We get both – English and Arabic speaking – customers. I have also done several seminars and webinars about gemstones, giving as much as information about this world to those interested."
Excellent career choice
Muna feels that gemology is an excellent career choice. And if it is someone who loves gemstones, especially women, it is a bonus for them."Most women are interested in jewellery and diamonds. And many (like me) love the craftsmanship and the science behind it. If you are looking at it as a career, it is good and it also pays fairly well.
Fringe benefits: getting to hold a costly gem
"If we talk about other benefits of this job in general, I will say that even if you cannot buy a costly gem, you can at least enjoy holding them; looking at them and discovering its many intricacies. "Viewing gemstones and diamonds – especially at close quarters – evokes awe and wonder – it truly brings about a wonderful feeling. The benefits of possessing a gemstone or getting into a field like this are many. However, it would be wiser to study all aspects of it properly before leaping into it as a career," she noted.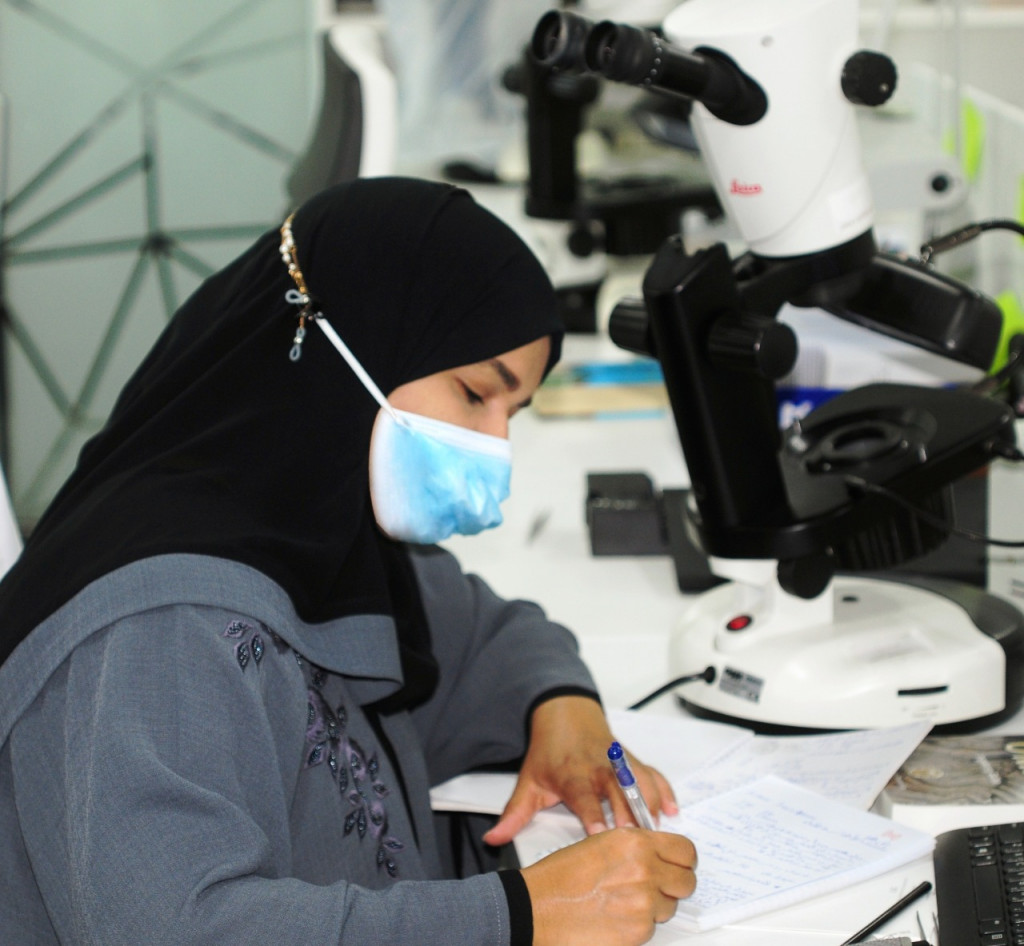 Some challenges exist
Like in any field, the world of gemstones also pose some challenges. "Especially in the area of treatment and technology – I feel these are the biggest challenges in this field. New gemstones are appearing in the market plus new treatments too. We have to keep ourselves updated and abreast of the new happenings in this arena, otherwise, we will be left far behind," she said, adding that developers kept releasing new forms of high-tech instruments to handle gems."Besides this, testing new lab grown or synthetic diamonds or gemstones are also a challenge."She also added with a twinkle, that "as a woman in this field it is pretty hard to simply pore over eye-catchy gemstones and not own them". However, she further noted that one need not be rich to sparkle. "Never let anyone dull your sparkle," she said.
A 'gem of a family'
Muna notes that her family completely supports her in her endeavour."I have great love and support from my family in my work. Offlate my daughters seem to have fallen in love with gemstones; they have also taken some courses in this field. And everytime I visit my sisters they are eager to know the latest in the field of gemstones and seek my assistance in finding out the necessary information before purchasing them. They are very keen to know more about gems!"
Future – will own a gem store
As for Muna, she also hopes her future will sparkle and shine like the world of stones she is currently in. "Inshallah, I hope to have my own gemstone business in the future. I would love to open a shop and sell an exciting array of gemstones!"
(Gemologists – are ones who analyse, describe, and certify the quality and characteristics of gemstones. After using microscopes, computerised tools, and other grading instruments to examine gemstones or finished pieces of jewellery, they write reports certifying that the items are of a particular quality – source: net.)