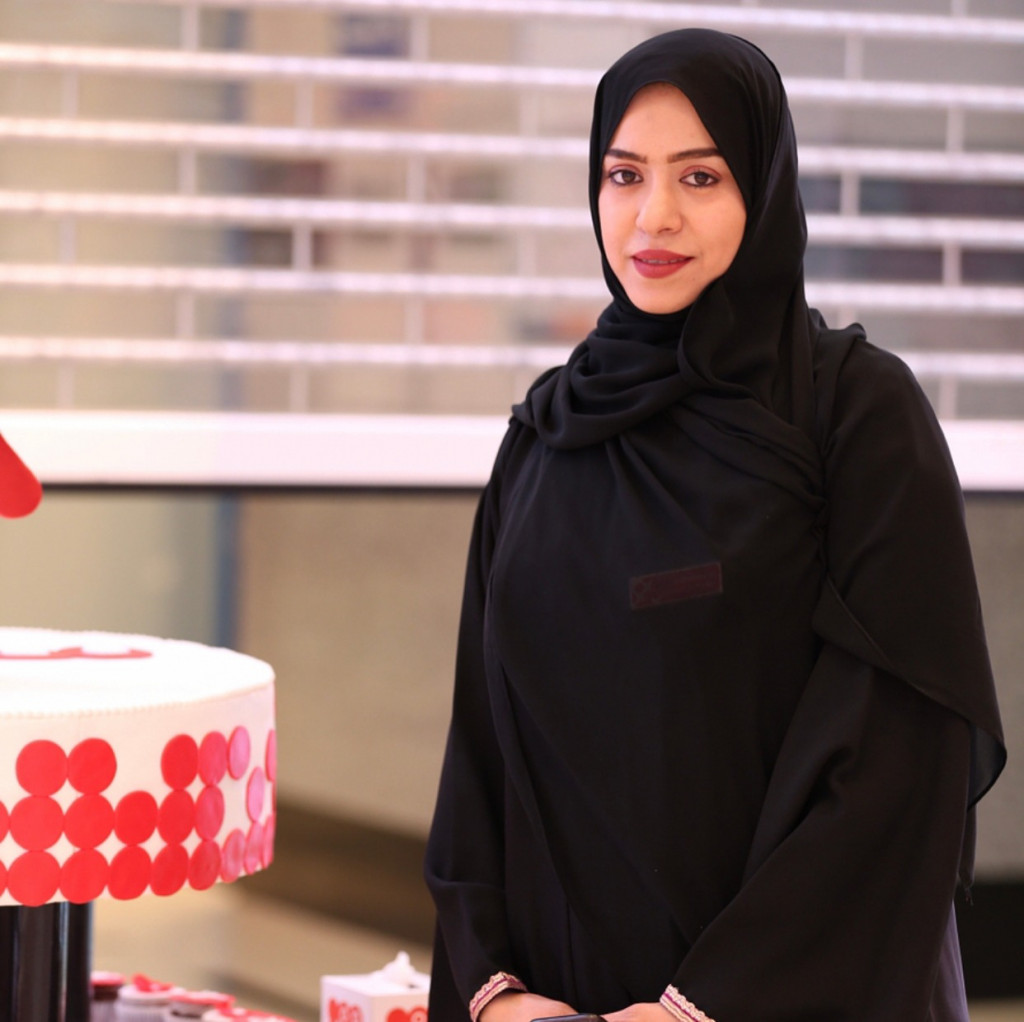 Yasmeen Al Balushi
With these words, I started the journey of my life.  I am Yasmeen Al Balushi, married and a mother to four wonderful kids – Fatma, Amina, Mohammed and Yousuf. I had my first child when I was just 16.  And also, just some months before that, one afternoon, I left school with the hope of seeing my classmates the next morning. Little did I know it would be my last day at that school!
Not the end, just a beginning
I had loved school, where I was a scout leader, and my friends were like a second family to me, so it came as a big shock when I reached home one day and my family informed me that I would be getting married the next week and I was to abandon school from that day onwards. Yet there was nothing I could do – at that time our parents made all of our decisions for us and we couldn't challenge them. Although it was a painful experience, I remember thinking deep inside my heart that it was not the end, only a new beginning.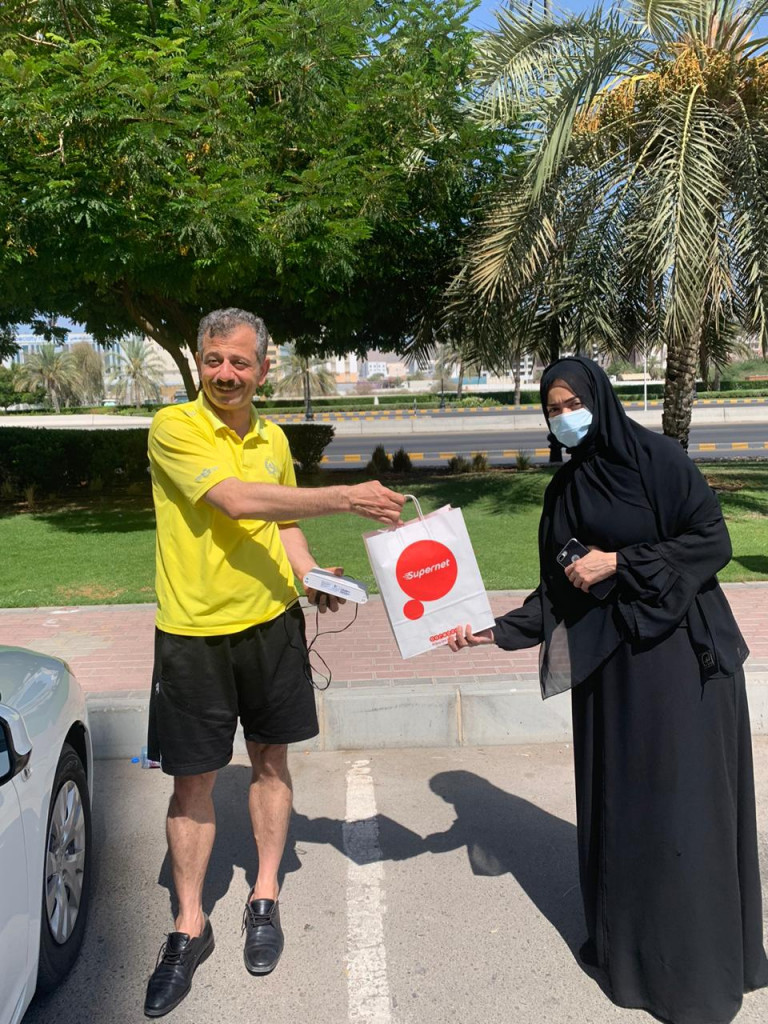 A student, again
After my marriage I entreated my family to let me complete my studies. At first they refused, but I persisted until they finally agreed. Since I was married, I was not allowed to attend school with the younger girls, so I attended evening school with some older ladies. I clearly remember my first day at evening school. I was so happy and excited to smell the books, to pick my seat, to purchase my note books, pens and pencils. I was a student all over again and it felt great!
A date to remember
During my studies I discovered I was pregnant. This was a happy circumstance because my mother was pregnant at the same time, so it meant that we went through it together. On March 23, 2000 my baby was in my arms and it was a happy day for everyone. Unfortunately, when Fatma was just nine months old I got divorced. Immediately I went to register back at school again, and there I was able to study until I graduated high school successfully.
Looking for jobs
I quickly started looking for jobs and worked for a temporary period at the OHI. I used my savings and registered at the British Council for a three-month-long course in English. During this time I applied for a job at Ooredoo (which was then Nawras) and in a few weeks I got a call for the interview. So that is where the next phase of my journey began.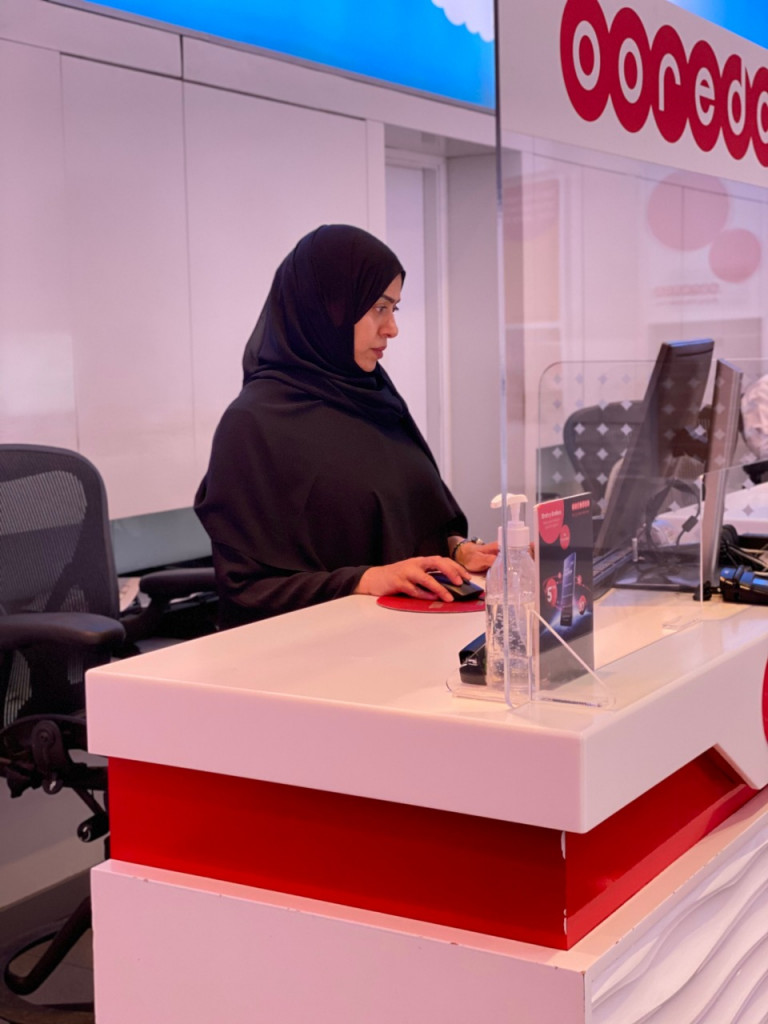 Sales champion
I joined in a temporary role in 2005; as part of the sales team in the Azaiba branch. There, I overachieved my sales target and got transferred to Seeb, where there were a higher number of customers. I remember at one time I had three branch managers fighting to hire me! Because of my track record they knew I would be able to help them boost their numbers and achieve their sales' targets. Subsequently I got taken on a permanent role as a sales champion.
Met my better half
In this position I took my job out from behind my desk, while creating ways to make our customer experience stand out. For example, during the aftermath of the Cyclone Gonu, we took our sales outdoors. In this way we sold vouchers, SIM cards, answered enquiries and delivered products to our customers, to make sure we kept serving them even in tough circumstances. Funnily enough, during this time I met my better half – who is now the father of my kids and my biggest supporter.
Years of awards and promotions
I continued to work hard and gained my manager's trust. I was his right hand and stepped in during his absence, which is what led me to being promoted to assistant store manager in 2009. I then got selected to assist and manage the Muscat City Center team, before being transferred to the SQU to boost their sales and performance. During this time, I received the best sales award and best customer service award. I got promoted to store manager in 2012.
Catching management's attention
At Ooredoo we believe the customer is always right and we live and breathe customer experience, so this has been my guidance throughout all of my roles. I have enjoyed making my store a hub for customers to visit by initiating community-based events, for example for National Day and Omani Women's Day. I will always look for ways and reasons to celebrate with my team and customers. This has caught the management's attention and I received a request to manage Ooredoo's head office store at Muscat Grand Mall.
Welcome new ideas
My work scope has increased significantly since joining the Ooredoo headquarters, given that it has the highest number of customer visits and handles the majority of complaints. Still, I have managed to succeed and maintain the top sales and customer service for my store. I am also proud to say that my store is the first to introduce new products and services. I always welcome new ideas and new challenges, and I believe that is one of the ways, which makes me unique.
Worked as usual during COVID
Since the beginning of the COVID-19, I have served my customers from home and I encouraged my team to do the same, taking into account all the safety measures to ensure we all stay safe and healthy. There have even been times when we have had to deliver products to our customers' homes ourselves. Nothing would stop us from serving them and delivering the best service possible.
Some nuggets of advice
Having reached this point in my career, I do have a few nuggets of advice that I would share with young women starting on their career paths – that is to love what you do, work from the bottom of your heart and never give up. Be punctual with your time and always remember that honesty is the key to success. The rewards and recognition will follow. I am happy to have been awarded the 'CEO Excellence Award' this year. I will continue to encourage and develop my team and I am proud to mention that five of my team members are now successful store managers themselves. My final piece of wisdom is to "leave a good footprint wherever you are and respect everyone".