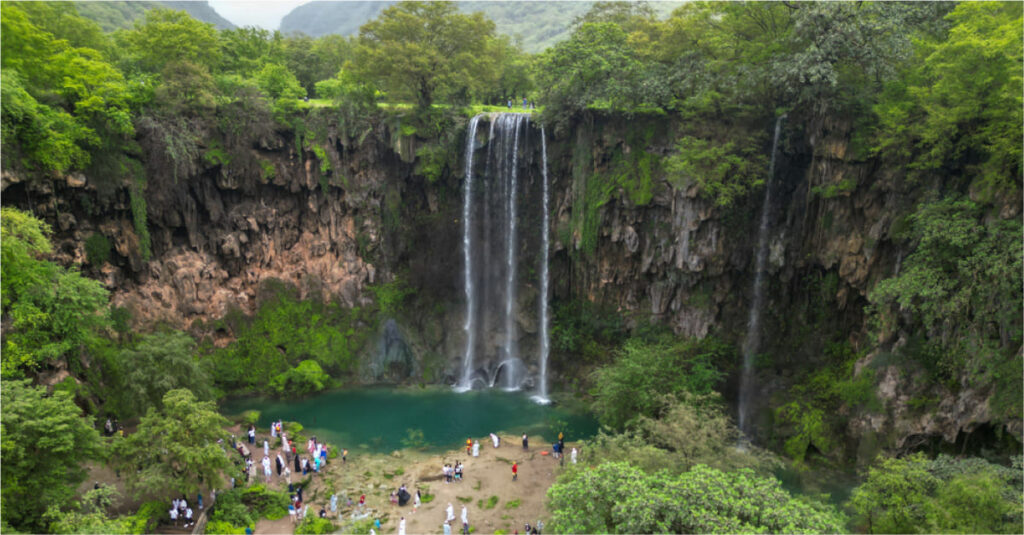 SALALAH – As many as 739,884 tourists and visitors showed up at Khareef Dhofar venues from the start of the monsoon season until 15 August 2023. The number of visitors was 16.3 percent higher than its counterpart during the corresponding period in 2022, when (636,218 visitors) visited Dhofar.

According to an executive summary issued by the National Centre for Statistics and Information (NCSI), Omani visitors to Khareef Dhofar venues grew by 16 percent to 516,276 while the number of visitors from GCC states increased to 125,889 visitors, compared to 107,804 during the corresponding period in Khareef Dhofar 2022. In the meantime, the number of visitors belonging to other nationalities stood at 97,719 constituting an increase from 83,382 in the past season.

The statistics showed that about 581,723 visitors to Dhofar arrived via land border checkpoints, while 158,161 visitors landed onboard flights, up by 29 percent over the figure quoted for the corresponding period in 2022.
(Source: ONA)