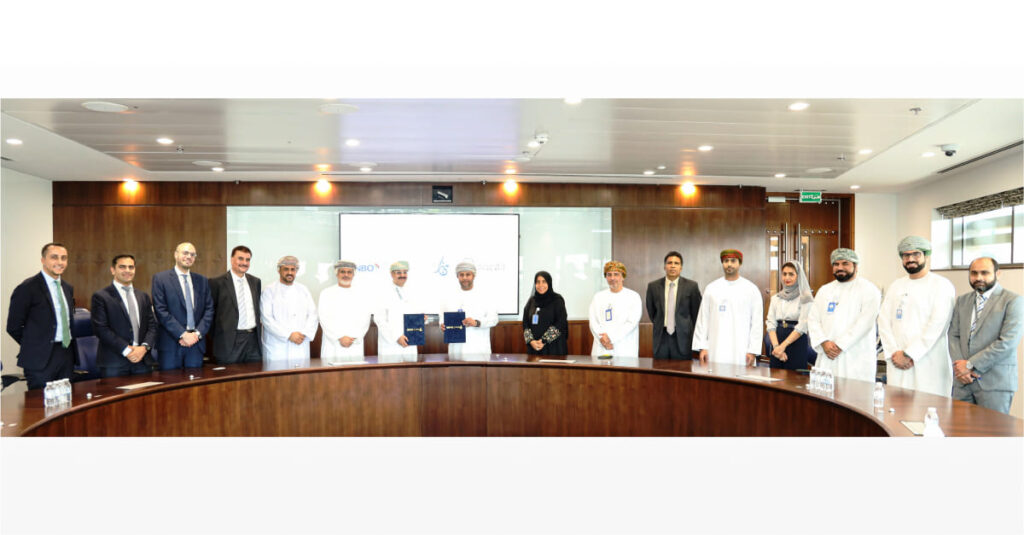 MUSCAT – National Bank of Oman (NBO) signed a facility agreement with the Oman REIT Fund (Oman REIT), an Omani Real Estate Investment Fund, listed on Muscat Stock Exchange (MSX). The signing ceremony took place at NBO's head office in Al Athaiba.  Abdullah Al Hinai, Chief Executive Officer of NBO and Mustafa Salman, Chairman of the Board of Oman REIT, signed the agreement in the presence of senior officials from both entities and FIM Partners Muscat SPC, which serves as Oman REIT's asset manager.

Under the agreement, NBO will provide a new long-term Sharia-compliant financing of OMR 30 Million to Oman REIT through its Islamic Banking window, Muzn Islamic Banking. This customised financing facility aims to support the REIT's real estate investment activities and contribute to the overall growth of the company.

Speaking on the partnership, Abdullah Al Hinai said, "We are delighted to collaborate with Oman REIT. The agreement underscores NBO's steadfast dedication to establishing reliable and value-centric partnerships with local organisations. Through this collaboration, both parties aim to achieve mutually beneficial goals that actively contribute to Oman's progress. The bank will persist in its efforts to design tailor-made products that unlock opportunities and stimulate progress for all."

Commenting on the collaboration Mustafa Salman said, "We are thrilled to join hands with NBO and Muzn Islamic Banking. This deal will provide Oman REIT with the financial and operational flexibility to further expand its portfolio and enhance its overall performance by deploying the facility into resilient and yield accretive properties. It will be a strong contributor to the growth and depth of the Omani institutional real estate sector. Undoubtedly, such strategic partnerships are pivotal in strengthening private sector contribution and generating in-country value."

Fares Bou Atme, Director-Real Estate at FIM Partners added, "We are very pleased with the transaction and look forward to working with the team at NBO. It is a further testimony to our continued commitment to the REIT's business plan and will allow Oman REIT to further diversify its portfolio and further enhance returns to its investors, whilst increasing cash flow predictability. We have already deployed 25 percent of the facility into the acquisition of the Nesto Wadi Kabir transaction, which we are very pleased with, and have built a strong pipeline of performing and high yielding assets, in which we intend to deploy the remainder of the facility."

This deal reinforces NBO's and Muzn's Islamic Banking Window capabilities and expertise in structuring innovative, tailor-made Sharia-compliant financing solutions, underpinned by the bank's thorough due diligence and credit assessment methods. Moreover, the agreement reaffirms NBO's commitment to supporting businesses across various sectors, with a special focus on making banking more convenient, accessible and enjoyable for all customers.