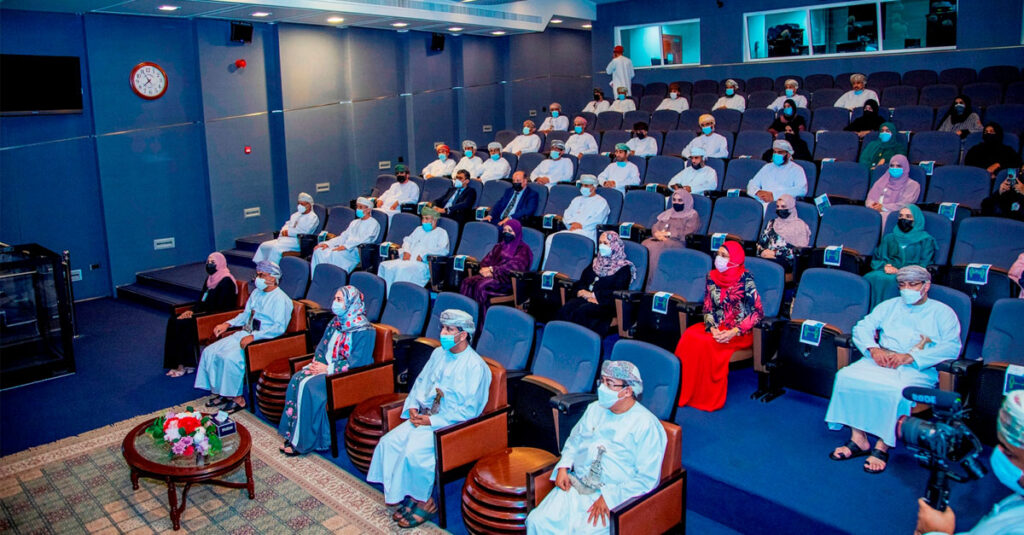 MUSCAT – The Ministry of Higher Education, Scientific Research and Innovation (MoHERI) today launched a campaign to attract international students and researchers during Expo 2020 Dubai. The launching ceremony was held under the auspices of Dr. Rahma Ibrahim Al Mahrouqi, Minister of Higher Education, Research and Innovation.

The campaign aims to introduce Oman's higher education institutions to visitors of the global event, as well as showcasing the Sultanate's capabilities in scientific research and innovation.

Laila Khamis Al Shaqsi, Director of the Educational Services Department at the General Directorate of Universities and Private Colleges in MoHERI, and Chairperson of the Supervising Committee of the Ministry's participation in Expo 2020 Dubai, said that the ministry's corner in the Omani pavilion will hold various symposiums. The symposiums will cover the science and knowledge week, and the innovating Omani youth, in addition to displaying Omani products in an exhibition and in the Frankincense Store, she explained. The ministry launched a special website and a slogan for the "Study in Oman" campaign, she added.

The Ministry also coordinated with the organizers of the Shabab Oman Ship Voyage for a number of higher education students to take part in its journey. The ship is expected to leave Oman and arrive in Dubai simultaneously with the Expo's launching, Al Shaqsi said.

She pointed out that 4 researchers will speak in the Science and Knowledge Week symposium, to be held during 12-18 December 2021.

Also, the ministry is coordinating with Tayseer platform to take part in "Omani youth innovating" symposium, to be held during 5-8 January, 2022.
(Source: ONA)