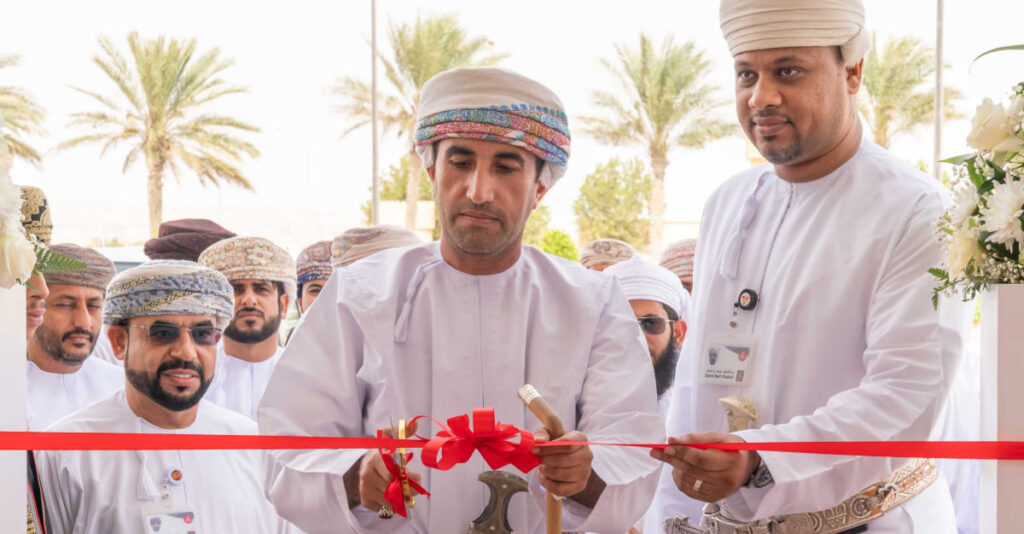 MUSCAT – Continuing the expansion of its branch network across the Sultanate of Oman, Meethaq Islamic Banking from Bank Muscat celebrated the official opening of a new branch in the Wilayat of Duqm in the Governorate of Al Wusta. The opening ceremony was held under the patronage of His Excellency Sheikh Badar bin Nasser Al Farsi, Wali of Duqm, and attended by a number of customers and officials from Meethaq Islamic Banking. Meethaq is the first to provide Islamic Banking services in the Governorate. This came in line with its strategy to enhance financial inclusion and provide easy access to banking and financial services to Meethaq Customers, including individuals, corporates or government institutions, in Al Wusta.
During the ceremony, H.E. Wali of Duqm was introduced to the different Islamic Banking services and facilities, Meethaq's strategy to uphold its leadership role in the sector, as well as, the future steps taken to further expand Meethaq branch network to new locations. The new branch adds to Meethaq's already excellent network of branches amounting to 27 branches across different governorates. It will enhance Meethaq's pioneering position in providing Islamic Banking services.
The new branch offers various Shari'a-compliant services and facilities for individuals and corporates. It is a convenient choice for customers in Wilayat of Duqm, which will make it easier for them to benefit from the wide range of modern services. The new branch is operated by experienced Omani cadres, who are ready to provide the best services for customers. The services provided by the branch can be availed during weekdays from Sunday to Thursday, from eight in the morning until two in the afternoon.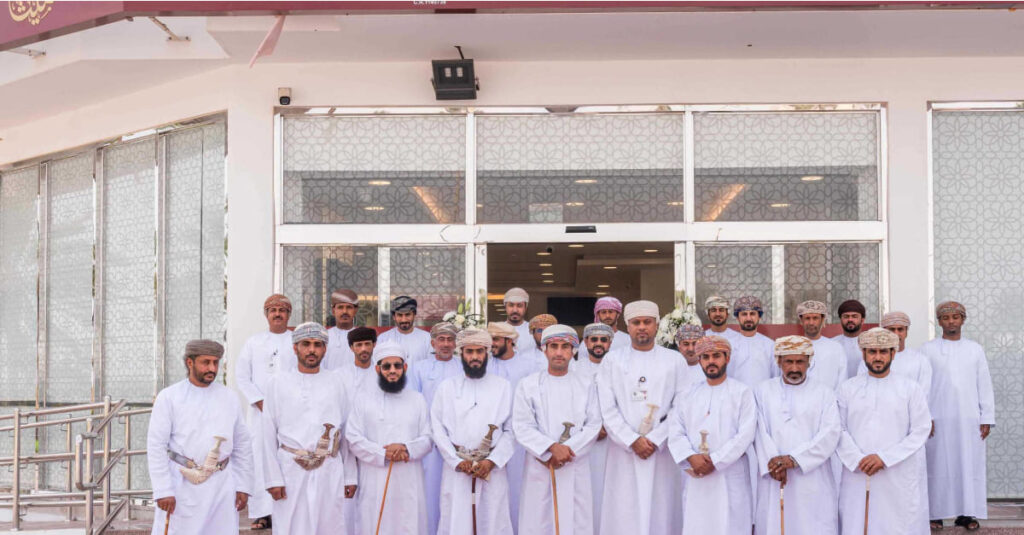 Sami Bait Rashid, Assistant General Manager – Meethaq Personal Banking, said: "We are pleased to open our new branch in Wilayat of Duqm considering that it is a key business and industrial hub in the Sultanate and also the future prospects for rapid development in this strategic part of Oman. Meethaq is delighted to offer customers a wide range of Islamic Banking services and facilities for both individuals and corporates as part of its strategy to enhance its branch network. Meethaq has currently 27 branches across Oman and they are fully equipped to provide an easier access to customers and meet their needs. We would like to thank all Meethaq customers for their continuous trust in its services and we are happy to invite you all to visit the new branch and benefit from the different services and products offered."
Ali Ahmed Al Lawati, Assistant General Manager, Meethaq – Corporate Banking, said: "Meethaq has been always keen to contribute towards supporting economic development and providing various services to meet the needs of institutions and corporates. Duqm is playing a huge role in the development of the region considering that it provides wide investment opportunities. Meethaq's new branch will be offering a wide services package to corporate customers in the Wilayat and the Governorate as a whole considering that it is the first Islamic Banking entity in Al Wusta. The services offered include Meethaq's services include capital finance, term and project finance, contract finance, trade services, currency exchange services and tailored financing solutions for corporates based on their business needs. The services also cover accounts like current accounts, deposits and call accounts and corporate purchase cards. Moreover, it offers special services related to transfers, collection of cheques, digital services, payment and currency services. We will continue enhancing our partnerships to offer the best services and benefits to our valued customers."
Since its launch, Meethaq Islamic Banking has been enjoying phenomenal growth and continues to set new benchmarks. Meethaq has established the largest Islamic branch network in Oman with 27 branches, a dedicated network of over 50 ATMs/CDMs, and free access to more than 750 ATMs and CDMs of Bank Muscat across the country.
Every Meethaq product goes through the process of Shari'a compliance certification by the Shari'a Supervisory Board and is created in line with the guidelines of the Central Bank of Oman. Meethaq's adoption of AAOIFI standards (Accounting & Auditing Organisation for Islamic Financial Institutions) further distinguishes Meethaq Islamic banking products to offer a world-class Islamic banking experience. Meethaq will continue to implement its customer-centric vision through a keen understanding of customer needs and provide services in line with global trends to achieve its current and future goals.
For more details about Meethaq Islamic Banking and for more information about the different services offered, please visit https://www.meethaq.om or call on 24656666.