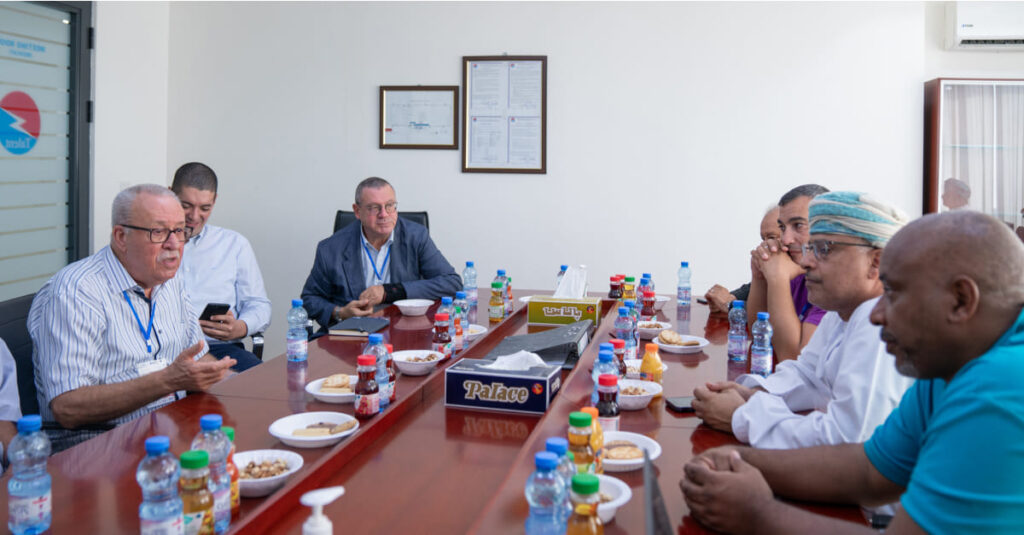 MUSCAT – A Tunisian business delegation visited Samail Industrial City recently to explore the diverse investment landscape and the available investment opportunities. Eng. Yasser bin Ibrahim Al Ajmi, Acting Director General of Samail Industrial City, welcomed the delegation and gave a brief on Madayn's network of industrial cities across the Sultanate.
The delegation was introduced to the vision of Madayn in enhancing the Sultanate's position as a leading regional centre of manufacturing, ICT, innovation and entrepreneurship excellence, and its mission in attracting industrial investments and providing continued support, through regionally and globally competitive strategies, good infrastructure, value adding services, and easy governmental processes.
Ahmed bin Suleiman Al Hashmi, Investor Services Head at Samail Industrial City, highlighted that Madayn has divided Samail Industrial City into several sectors, among which is a 39,000 sqm area designated for the SMEs, with the current occupancy rate of this sector touching 34 per cent. He further stated that Samail Industrial City is now home to a total of 156 projects, covering an area of 2.2 million square meters. Among these, 94 projects are in the production phase, 43 are under construction, and 19 are in the mapping preparation phase. These projects feature a total investment volume of RO 150 million and have created employment opportunities for approximately 2,600 workers.
Al Hashmi also underscored the key investment opportunities within Samail Industrial City, which have undergone preliminary feasibility studies. These opportunities include diverse sectors such as dairy and juice production, date products manufacturing and packaging, breakfast cereal production, dolomite processing, water leakage prevention solutions, copper bars and sheets manufacturing, gypsum production, electrical conductors manufacturing, glossy ceramics production, HVAC equipment manufacturing, electrical switch manufacturing, marble product manufacturing, and prefabricated building production.