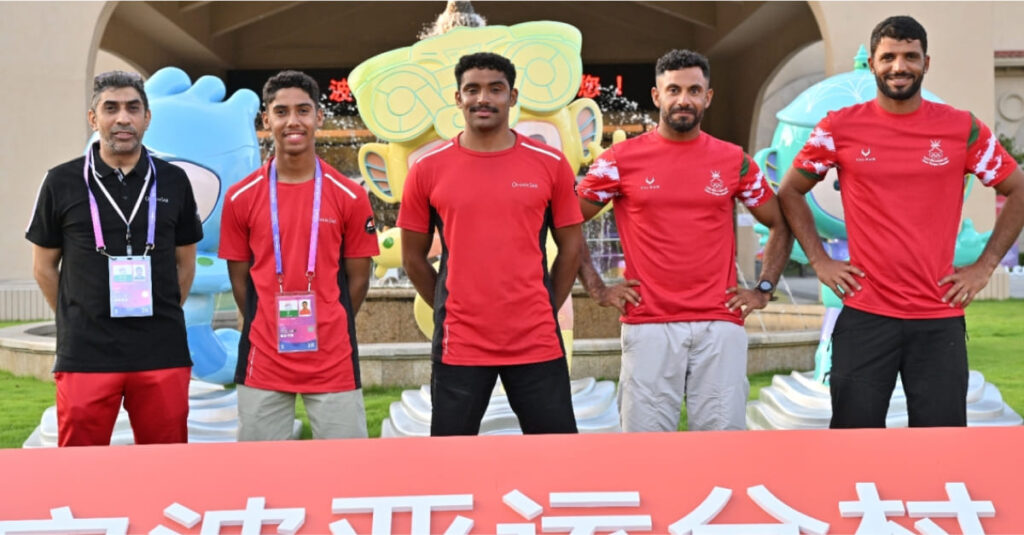 MUSCAT – Four Oman Sail athletes have been selected for the Oman national squad to travel to Hangzhou, China, for the 2022 Asian Games.
Competing across three events in the sailing competition, the Asian Games represent a chance to push for qualification for the Paris 2024 Olympic Games and gain valuable international experience.

Waleed Al Kindi and Musab Al Hadi will sail in the 49er class, Abdul Majeed Al Hadhrami will compete in the iQFOiL men's windsurfing event and Abdul Latif Al Qasmi will join the most talented juniors from across the continent in the ILCA 4. Leading the delegation will be Hashim Al Rashdi, Oman Sail's Head of Performance, and he will be assisted by Munther Al Kindi, specialist coach for the ILCA 4.

Hashim Al Rashdi, Oman Sail's Head Coach Performance, said, "The Asian Games is a prime opportunity to test ourselves against nations from the Asian continent and place as high as possible in all three events. Olympic qualification in Men's Windsurfing is a clear goal for Oman Sail, and a long-term objective of ours, but we are also confident of a strong performance in the 49er and ILCA 4."He added, "We are very proud to represent the nation in international competition and look forward to supporting our national athletes across all sports throughout the Games."
Competition takes place from 21-27 September 2023, at the Ningbo Sailing Centre. A route to Olympic qualification for the Olympic Games is open for Abdul Majeed Al Hadhrami in the iQFOiL competition who will be looking to improve on his performance at the 2023 Allianz Sailing World Championships. Oman will be represented in seven sports at the 2022 Asian Games.
Officially known as the 2022 Asian Games, having been postponed by a year due to COVID-19 pandemic restrictions, the event will host the best athletes in the continent with a number of Paris 2024 Olympic quota berths up for grabs.