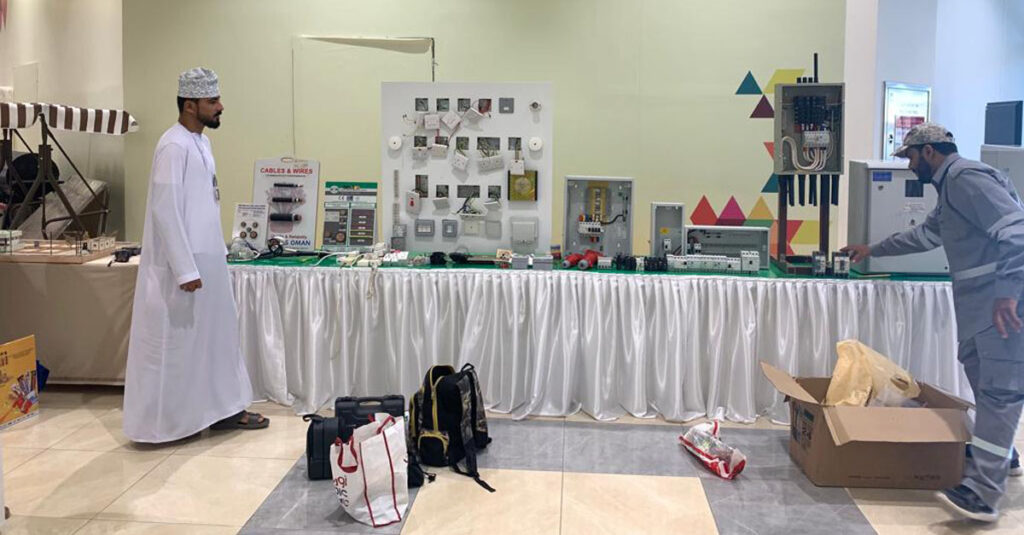 MUSCAT – Mazoon Electricity Company, the leading electricity provider in Oman, represented by its operations department in South Al Sharqiyah Governorate, organised an awareness exhibition on electricity safety in Jalan Bani Bu Ali, as part of a campaign on public electrical safety organized by Mazoon Electricity.

Highlighting the importance of practicing safety, the exhibition informed customers about the dangers of using illegal connections for water pumps, tents, and external water refrigerators that are placed outside homes, mosques and public places. It also educated them on the correct and safe ways to install residual current circuit breaker (RCBO) which will protect appliances and people in the event of an electrical short circuit. The exhibition advised the community on the right procedure to apply for electricity connection and procedures to be followed. It also informed customers on how to apply for temporary connection to the properties under construction, as well as educated customers about safe electrical materials to be used.

The aim of the exhibition is to create a society free from electrical hazards and create a safe electrical network for all. It urged citizens and contractors to eliminate temporary connections. Mazoon Electricity plans to distribute awareness messages about dangerous connections in several languages through social media and text messages. A large number of customers and contracting companies from the electricity sector, electricians and owners of electrical stores expressed their appreciation for organising an exhibition on this important topic.
Mazoon Electricity aims to hold similar awareness exhibition in commercial complexes, government institutions, private government colleges and Omani women's associations. To eliminate illegal connections, the company conducts periodic visits to the company's field work and various construction sites.