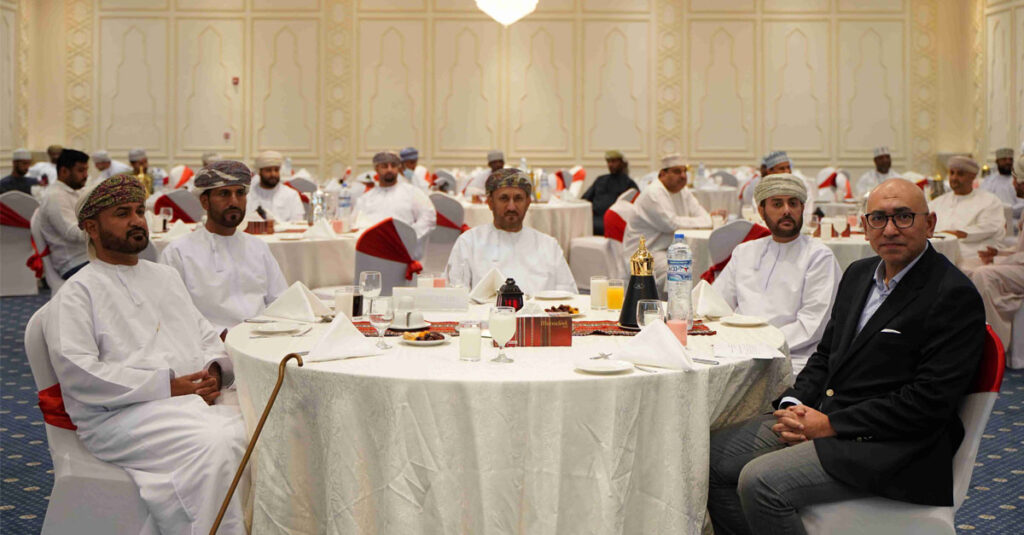 MUSCAT – In line with its commitment to further strengthen its partnership and communication channels with its customers, Meethaq Islamic Banking from Bank Muscat, hosted a number of Iftar gatherings across different cities in Oman on the occasion of the Holy Month of Ramadhan. It was attended by a number of Meethaq customers, who were also able to provide their opinions and feedback on Islamic banking services to senior Meethaq officials who were present at the event.

Speaking on the occasion, Sami Bait Rashid, Assistant General Manager – Meethaq Personal Banking, expressed his appreciation to all the customers at the Iftar and thanked them for their confidence in Meethaq's various products and services. He added that Meethaq is always delighted to listen to its customers and offer them various Islamic banking services and facilities, which comply with the principles of Shari'a and are aligned to their needs and global trends.

It must be noted that Meethaq has launched a number of special offers featuring attractive profit rates on the occasion of the Holy Month of Ramadhan for the benefit of its customers. These are applicable on a wide variety of financing options including Home Finance, Auto Finance, Personal Goods Finance, Education Finance, Marriage Finance, Travel Finance, and Takeover Finance. Customers who apply for any of the products will benefit from quick processing and minimal documentation.

Meethaq customers are eligible for up to 80 percent financing for home or auto financing while 100 percent financing is available for Travel, Marriage, Education and Personal Goods Finance. Applications may be submitted at any of Meethaq's 24 state-of-the-art branches across the Sultanate to take advantage of the offer, which will run till June 30, 2022 and offers advantageous repayment plans. Meethaq Islamic Banking has been well recognised for its prominent role in providing banking services and facilities that are compliant with the principles of Islamic Shari'a. Accolades won in the past include the Best Islamic Bank in Oman award from Islamic Finance News (IFN) and Oman's Most Trusted Brand (Islamic Banking) from Apex Media in 2021. The various accolades are a keen reflection of customer confidence in Meethaq's products and services.