MUSCAT – During the Holy Month of Ramadan, the house of Khonji (Bait Al Khonji) in Muttrah will see traditional Iftar gatherings, where guests rekindle to connect over close conversations accompanied by prayer and delicious food.
Bait Al Khonji also plays host to a variety of guests, throughout the Holy Month.
On Tuesday, Khalil Al Khonji, chairman of the board of directors of Muscat University, hosted a special Iftar, where the majority of the invitees were women. Most importantly, it had four lady ambassadors plus a host of top businesswomen and other dignitaries.
Impressive list
The ambassadors present were Stella Kloth, Dutch ambassador; Federica Favi, Italian ambassador; Veronique Aulagnon, French ambassador and Maria Luisa Huidobro, Spanish ambassador.
Others present also included Aisha Al Harthy, Saba Bahwan, Khulood Al Hosni, Abeer Sultan, Khadija Al Raisi, Khawla Al Raisi, Sariya Al Hadi, Nooralhuda Khonji, Shamsalduha Khonji, Qatrelnada Al Khonji, Wardalmuna Al Khonji and Noor Al Khonji.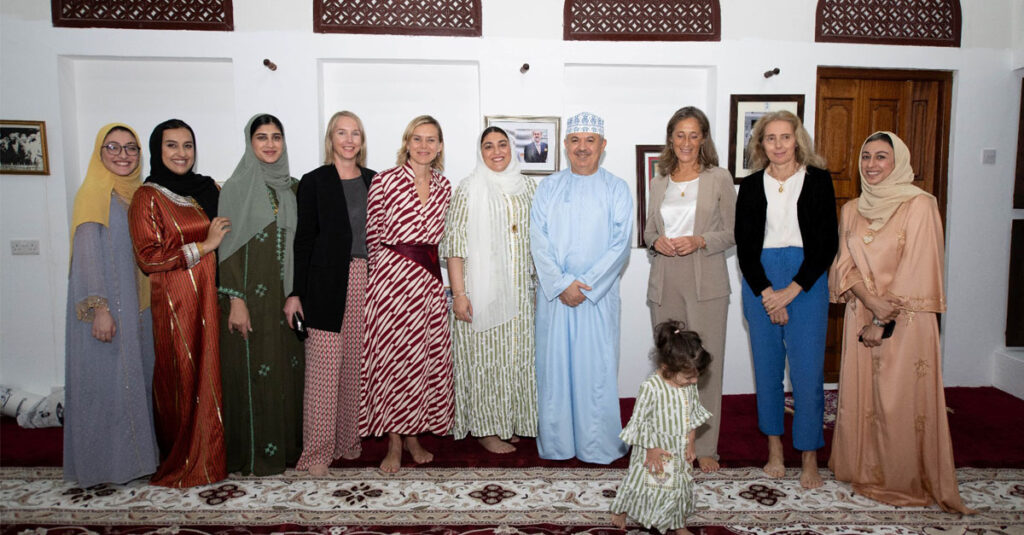 Meeting point
Bait Al Khonji has also hosted ambassadors of various other countries during this and previous Holy Months. It has always served as a meeting point for people from various nations. In the early days, where there were no hotels, Al Khonji's majlis was always open and captains of ships were known to stay there. Today, the tradition continues with Khalil Al Khonji hosting informal gatherings to discuss various subjects and also Iftars during the Holy Month.
Photos – V. K. Shafeer