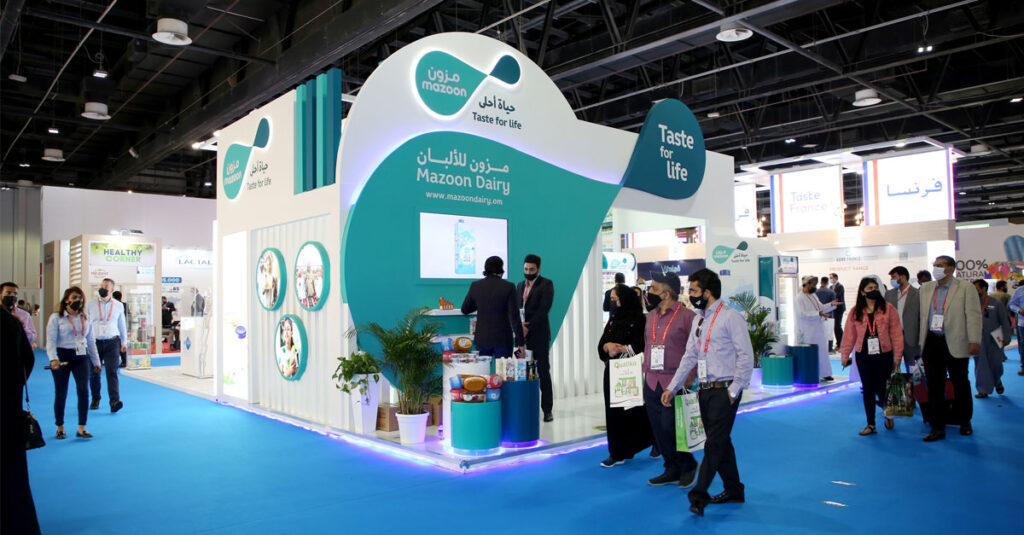 MUSCAT- The flagship dairy company of the Sultanate of Oman, Mazoon Dairy, recently announced its participation at the 27th edition of Gulfood, the largest food and beverage processing and packaging exhibition in the Middle East, Asia, and Africa. The event brings together a wide range of participants from the food and beverage sourcing ecosystem from around the world.

Mazoon Dairy has participated in previous edition of Gulfood while successfully introducing a variety of products into the regional market. Mazoon Dairy's keenness to participate at this regional exhibition reflects its constant endeavour to strengthen its local, and regional reputation as one of the largest dairy and related products producers in the region.

Ahmed Al Ghafri, Chief Support Officer, at Mazoon said, "Our annual participation is a significant opportunity to introduce our high-quality products to the market, enhance connections with manufacturers and distributors, and strengthen ties with consumers. This key event will enable us to engage and interact with hundreds of visitors during the week and showcase rich goodness of our products and what differentiates us from the competition. In addition to sharing experiences and expertise, we hope to build constructive business relationships with international companies with a view to strengthen Omani exports and contributing significantly to the national economy."

"Our annual participation also helps us get a clearer picture on the current market trends while widening our knowledge of consumer needs and expectations. This empowers our ability to handle the continuous challenge of producing pioneering products, especially in terms of quality, taste and pricing", he added.
Hailed as one of the world's largest annual food and hospitality events – Gulfood 2022 has over 5000 suppliers from 198 countries, and has been marked as the most successful return for food businesses worldwide as the only live, in-person food & beverage sourcing event of the year. The exhibition will be held from the February 13-17, 2022 at the Dubai World Trade Centre and allows food professionals looking to source the latest products, gauge market developments, and connect with global suppliers.
Along with the product showcase, the event will feature a packed schedule of special activities that will keep the industry engaged during the five days of Gulfood. The Innovation Summit and Innovation Awards will shine the spotlight on the most ground-breaking products and solutions from the F&B business, while Tastes of the World and the Brewers Cup will offer flavourful experiences.