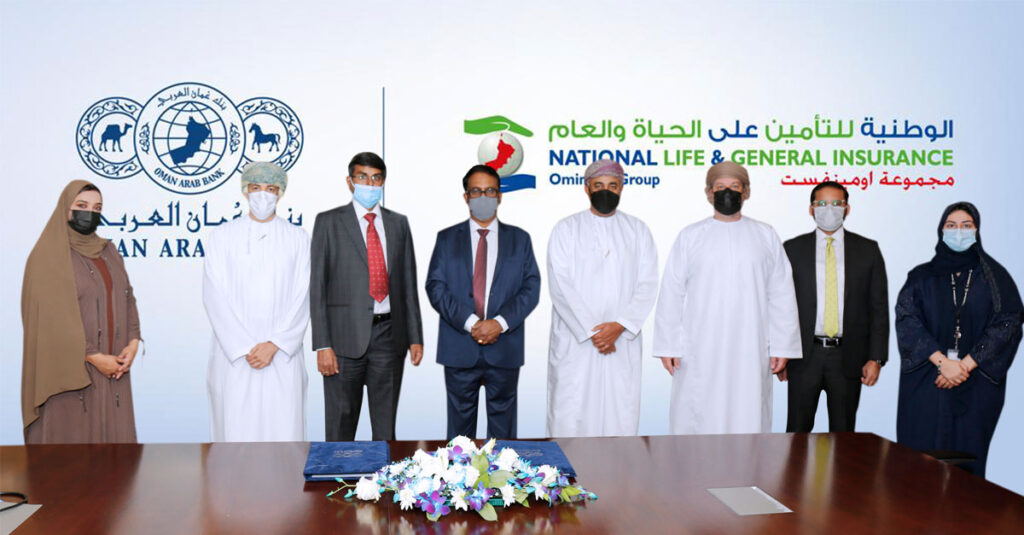 MUSCAT – As part of its efforts to increase the range of innovative products and services as well as digitisation of its banking facilities, OAB announces a vehicle insurance renewal policy via the OAB Online App. This step stems from its agreement with National Life & General Insurance Company, one of the most trusted insurance companies in the Sultanate, which took place several years ago and was initially aimed at launching new Bancassurance products for OAB customers.

Commenting on service, Rashad Al Shaikh, Head of the Retail Banking Division at OAB, said, "OAB always strives to offer its customers a wide range of services and products that will enrich their banking experience. As part of our transformational strategy, we are keen to enhance digitalisation. This process was accelerated by the pandemic, allowing us to transition a majority of our facilities to the digital sphere. This enabled customers to benefit from the ease of accessibility by conducting all their banking transactions and requirements via the OAB Online App. The online vehicle insurance renewal facility is currently live on the OAB Online App and we are proud to integrate our banking services with one of the leading insurance companies in Oman".

The Motor Insurance renewal can be carried out in a few easy steps. By navigating to the OAB Online app, customers can enter the required details such as the vehicle registration code and number, select the type of insurance and number of seats. Upon completion, they will be directed to the payment options section to choose the account from which they would like to pay for the insurance."Through our partnership with National Life & General Insurance Company, we have successfully put together a holistic Motor Insurance plan for our customers. Together, we extend the best possible coverage at affordable prices. Moreover, it is our continuous endeavour to adapt to change, considering the dynamic needs and expectations of our valued customers and building a customer-centric relationship based on trust and reliability," he added.
"At National Life and General Insurance Co. SAOG (NLG), we are continuously working on providing multiple digital options of buying insurance by adapting to new technologies for a simplified customer journey. We have a strong Bancassurance partnership with OAB and now we shall be providing our insurance products and services through the Banks mobile app as well, creating value for a vast base of our OAB customers", said S. Venkatachalam, CEO, NLG.