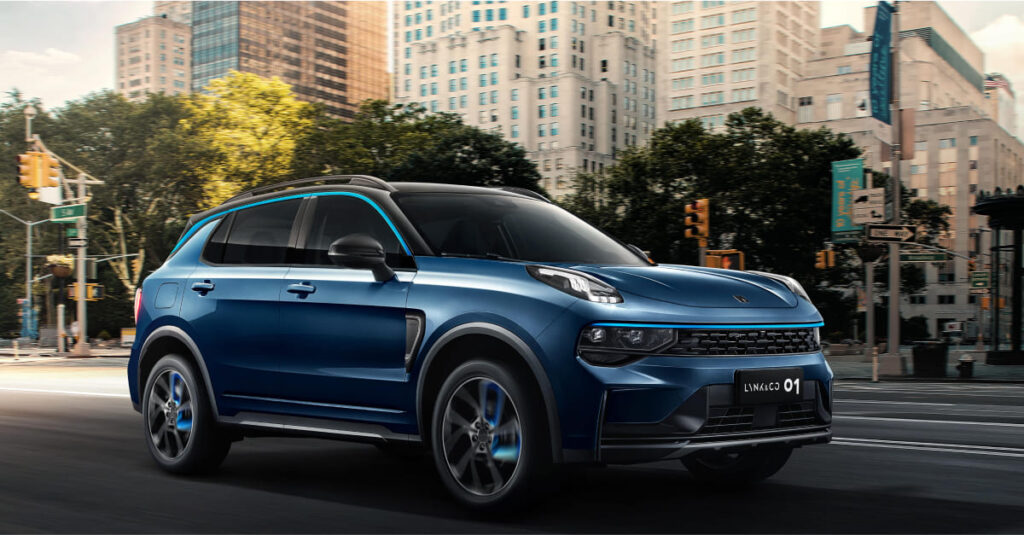 MUSCAT – Lynk & Co, the global automotive brand renowned for its innovative designs and cutting-edge European technology, is making its mark in Muscat, Oman. Operating under the umbrella of 'Mobility Auto LLC,' a division of the esteemed Towell Group, Lynk & Co is proud to introduce its latest SUV range model 01 which has been recently launched in Oman.

The 01 Model: your urban companion
Lynk & Co's commitment to excellence extends beyond the basics. With 'Premium is standard', Lynk & Co is setting a benchmark for urban driving experiences. With a bold and stylish, the car emerges as the ideal urban companion, effortlessly navigating the bustling streets of Muscat. Its sleek and compact design embodies agility and efficiency, catering to daily commutes and city adventures. With an array of advanced safety features and cutting-edge technology, the 01 ensures secure and enjoyable journeys, instilling confidence in every driver.

Enhanced driving experience
The Lynk & Co 01 takes your driving experience to the next level with its array of cutting-edge features. Smart Connectivity seamlessly integrates your digital devices, ensuring you're always connected, no matter where your journey takes you. Its City-Smart Design makes navigating urban landscapes a breeze, effortlessly conquering traffic jams. The Traffic Jam Assist (TJA) and Highway Assist (HWA) systems make driving through the city and on highways a stress-free and safe experience. Exceptional visibility is guaranteed with high-performance double lens LED headlights for clear night drives. Sustainability meets style with the eco-friendly TPO2 interior panels, while the integrated sporty premium seating system ensures both comfort and sophistication. Inside, a high-tech cockpit enhances your driving experience, placing innovation at your fingertips.

In addition, the Urban Matrix Air-Inlet Grille adds a distinctive touch to the vehicle's exterior. Inside, the Energy-Efficient Lighting, Dynamic Balanced Rear Design, and Energy Cube LED Taillight illuminate your journey, while the full-spectrum ambient lighting creates an atmosphere of elegance. The advanced infotainment system and the futuristic HMI Interface keep you well informed and entertained. For the modern driver's convenience, wireless charging keeps devices powered on the go, and intelligent connectivity offers a seamless experience. The 01 model achieves a perfect balance between sportiness and comfort, ensuring every drive is a pleasure. Safety is paramount, thanks to Advanced Driving Assistance Systems (ADAS), including the Emergency Lane Keeping Assistant (ELKA). The air-purifying cabin safeguards occupants from external contaminants, reflecting Lynk & Co's commitment to a clean and healthy driving environment.

The Lynk & Co 01 is based on the Compact Modular Architecture platform which underpins the Volvo XC40. It shares share much of its components with the XC40, including its electrical architecture, engines and safety systems. Lynk & Co 01 rated with 5.5-stars in C-NCAP crash test.Lynk & Co 01 model is set to captivate the Omani automotive market, delivering a new era of driving experiences, advanced technology, and uncompromising safety. The brand invites all automotive enthusiasts to visit the new showroom located in Muscat's Ghala Heights or call 7161 1137 to explore this remarkable vehicle.
Lynk & Co in Oman is a global automobile brand, under a new line of auto business 'Mobility Auto LLC' from Towell Group. By embracing a visionary approach to driving and offering exceptional cars, Lynk & Co paves the way for a future of automotive innovation. To embark on a journey towards a new era of driving excellence, individuals can explore the official website of Lynk & Co www.lynkcooman.com and discover the limitless possibilities.