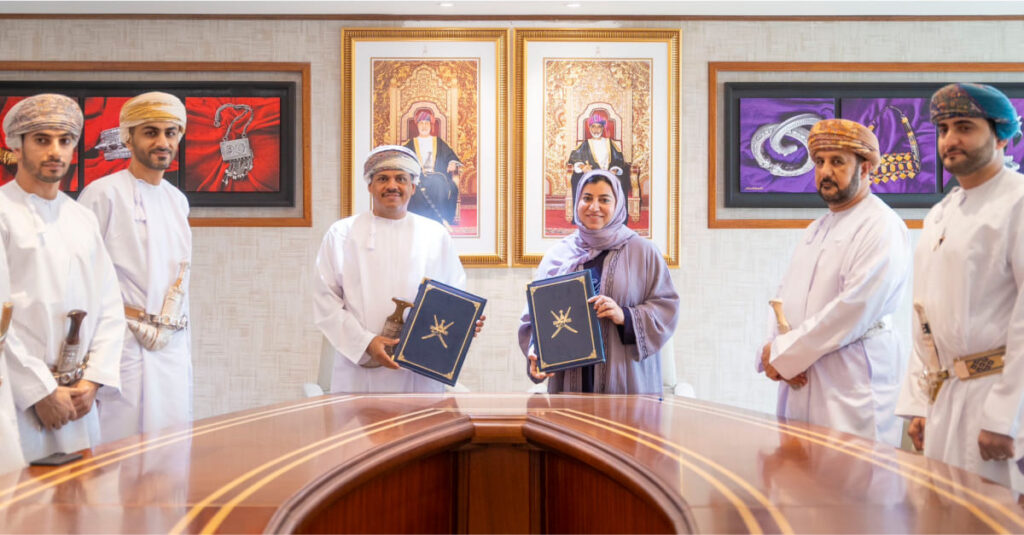 MUSCAT – As part of a long-term strategic partnership, Alizz Islamic bank is joining hands with the SME Development Authority to raise awareness of entrepreneurial culture and ingrain it in children. Guided by the Bank's objective to enhance the quality of life for future generations.

A momentous Memorandum of Understanding (MoU) was formally signed at SME Development Authority premises, where Mr. Ali Al Mani, Chief Executive Officer of Alizz Islamic Bank, and H.E. Halima bint Rashid Al Zari, Chairperson of the Small & Medium Enterprises Authority, solidified this partnership. Esteemed representatives from both organisations were present to witness this significant occasion, which underpins a united pursuit of common objectives to enhance entrepreneurial culture.

Alizz Islamic Bank has embarked on many projects that have a positive impact on society, and with the goal being to strive to provide a better life for the people beyond their banking needs. Accompanied by a belief that investing in sustainable initiatives is the decisive element in creating a brighter future for the country and its people.

Alizz Islamic Bank's ongoing efforts focus on increasing financial awareness and the culture of saving through various initiatives. This comes from a dedicated vision in instilling this culture in children and youth so that they have a strong understanding of the basic financial skills to prepare for a successful future. The bank continues to work on instilling this culture in children and youth to enable them to make sound decisions with their money in the future, educating them on how to manage and save their money.