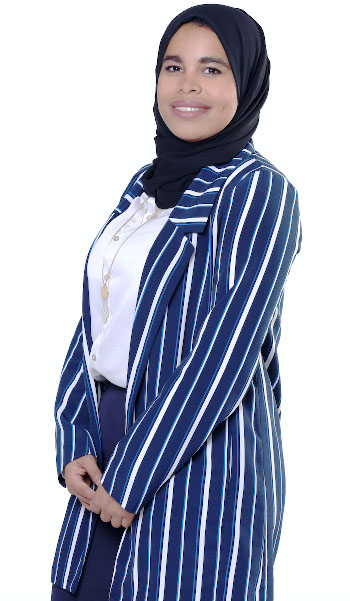 Rumaitha Al Busaidi (*)
Marine scientist; Advocate – environmental youth leadership and women's rights; Founder – WomeX; Award-winning radio presenter
Youngest Omani woman on South Pole (OMAN)
It's been 16 weeks (**) and two days since I last flew on a plane, walked through the airport hallways, and hugged those that matter to me. It's been 114 days  (**) to be exact since I last saw the outside of the four walls of my house. I miss the mountains, the beach, and the open desert spaces that Oman allows us to enjoy. I miss socialising and enjoying a meal in a restaurant without any care in the world. But most of all, I miss the ability to take things for granted.
Change – true test of time
The only thing that stands true to the test of time in this world is change. Throughout history, we learn and progress by being purposeful and making meaning out of change. At times, change delivers compassion and kindness from its winds, and at other times it brings us to our knees as we are denied our needs of each other and of something more profound than each other. As such, it is easy for us to welcome the kind of change that brings about inspiration and delight. But how do we process the kind of change that takes away some of our cherished, but often taken for granted moments and things?
The great reset
While COVID-19 lockdowns may be gradually easing around us, the prospects of what the world is becoming is getting bigger. And truth be told, we should give ourselves permission to worry. We don't know how big of an economic downturn we all are expecting down the line. But, while this outcome is likely, we should also give ourselves permission to accept that it is not unavoidable. The World Economic Forum even coined the term as 'The Great Reset'. We need an urgent insightful recovery to build a "more fair, sustainable and resilient post-COVID future."
COVID-19 – living example of lessons learnt
As a newly Harvard graduate, I realised that COVID-19 was a living example of every single class I took at the Kennedy School. I learned that the pandemic is an adaptive leadership challenge that highlights key policy issues for the years to come; to mobilise people to handle tough challenges and improve the public good. I also learned that there is a dire need to improve the capacity of the international community to deal with global challenges that force us to live a new normal. But it also made me appreciate my role as a human being to generate critical ideas that this moment in history demands.
Crisis brings out creativity
Research has shown that crisis is a strong driver of creativity and innovation. Omanis and people globally are leaping at the opportunities this unique time has brought at their fingertips. We are embracing technology and what it has to offer unlike any other time in past and in turn this has shown a significant reduction of carbon emissions, to which many said would be impossible to witness in our lifetime. This was just a mere example and one can pinpoint the abundance of creativity at levels of nations, institutions, organisations, and individuals.
Hear the music, embrace the challenge
Most importantly however, we all must remember that the grander narrative of us as human beings is one of character. It is one of solidarity, of unity, and of compassion. While many of us are blessed with the comfort of having a roof over our heads, we must also be mindful on what we plan to leave behind as our legacy. The history books characterised those who exercised leadership as ones who provided new meaning to current circumstances that shaped the future. My experiences in life taught me to hear the music and embrace the challenge by not overcoming it, but by learning from it; to find a break in the everyday, and to be ready to open up to what those experiences sparked in me as a future leader.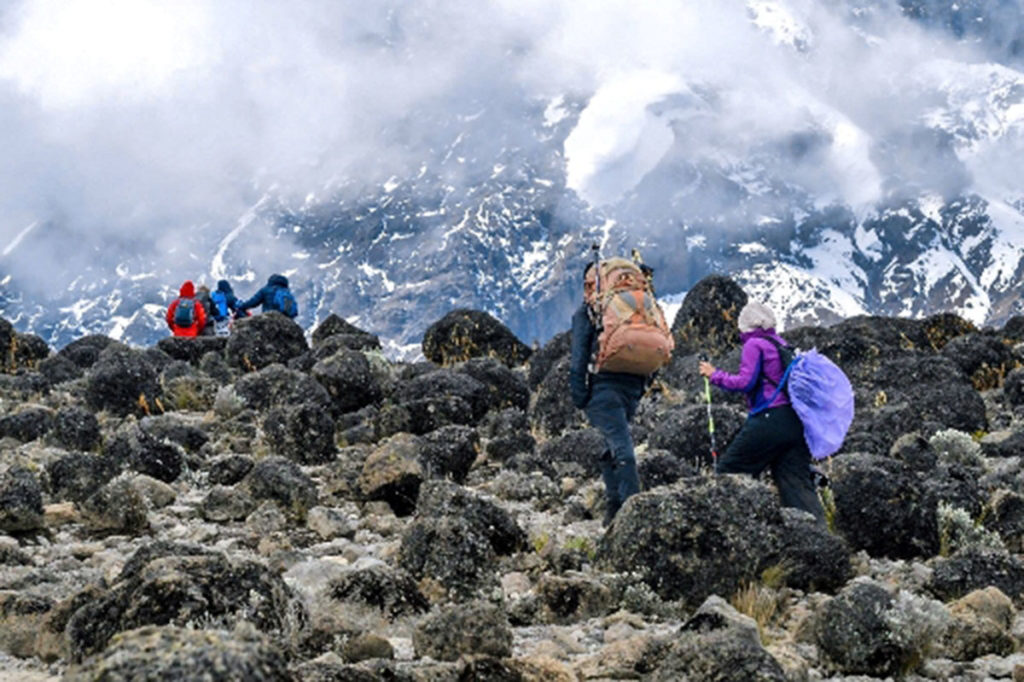 Wakeup call for all of us
So as I delve into a wish list of what all things that I dream I could do while being cooped up inside the four walls of my house, let the trying times we've been through serve as our reminder to not take our surroundings for granted. But let it also be a wakeup call for us to choose courage in the face of anxiety and uncertainty. For courage is not only the good kind of contagion we wish to have, but it also allows us to face each day with a sense of duty and purpose to ensure the survival of the present and future.
(*) Rumaitha is an Omani marine scientist and an advocate for environmental youth leadership and women's rights. She served as vice chair of food manufacturing in the National Programme for Enhancing Economic Diversification (Tanfeedh).
Founder of WomeX, a 21st-century platform combining AI and culturally-relevant mentoring for women to achieve their 10x potential, Rumaitha is also an award-winning radio presenter and sportswoman and said to be the first female soccer analyst in the Arab World. The youngest Omani woman to step foot on the South Pole and climb Mount Kilimanjaro and Damavand; also swam five oceans and seven seas while visiting 73 countries solo.
An Atlantic Council Fellow, World Economic Forum Global Shaper, One Young World Ambassador, and an advisory board member for AIESEC, Rumaitha was named by the European Commission, and the Institute of Economics and Peace (IEP) as a Peace Ambassador and recently named as the recipient of Harvard's prestigious Lucius N. Littauer Fellows Award after having earned her master's in Public Policy and Management from the Kennedy School as part of the Class of 2020.
(**) At the time of writing this piece.